You've opened up the Airbnb app or website with the intention of finding the perfect place to stay on your next trip – so how do you make sure you pick the right option out of what could be hundreds of possible choices? You want to avoid creepy hosts and rundown rooms. So here's how to to hunt down the perfect accommodation for you, not just the listing with the lowest price or the nicest photos.
---
1) Proceed with caution
Airbnb tries its best to police its listings, but problems do crop up – be wary of hosts who've only just signed up, or with multiple listings in multiple places. If you've got any doubts, contact the host through Airbnb to get a better idea of who you're dealing with.
New, cheap, and luxurious places that seem too good to be true just might well be exactly that: For instance, watch out for photos that look like they have been swiped from a travel site. None of these have to be dealbreakers, but it helps to know a few warning signs.
---
2) Research the neighbourhood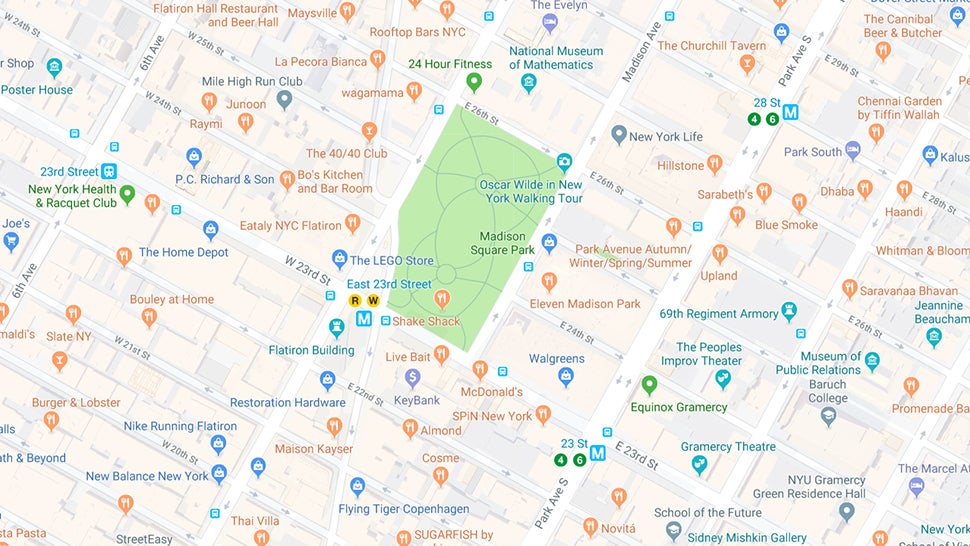 Image: Screenshot
Another way to spot fraudulent listings is to check out the neighbourhood – a luxury skyscraper flat shouldn't be appearing in a residential area. Beyond that, look at restaurants and facilities in the part of town that you're thinking about booking in.
You don't get the exact address of an Airbnb until you book it, but you can still get an idea of the sort of place you're heading to. If you're going to a busy part of the world, you can probably find extra background information on crime, shops, and transport links.
---
3) Read all the reviews
Of course you're going to check the rating of anywhere you book, but don't just give a quick glance at the top two or three reviews and the star rating – read through as many reviews as you've got time for to get a broader picture of the place you're heading to.
Is it easy to get luggage in and out? Are the neighbours friendly? Are there any problems with noise late at night? Just how fast is the internet connection? These are the kind of specific issues that won't necessarily get mentioned in the description left by the host.
---
4) Search by trip type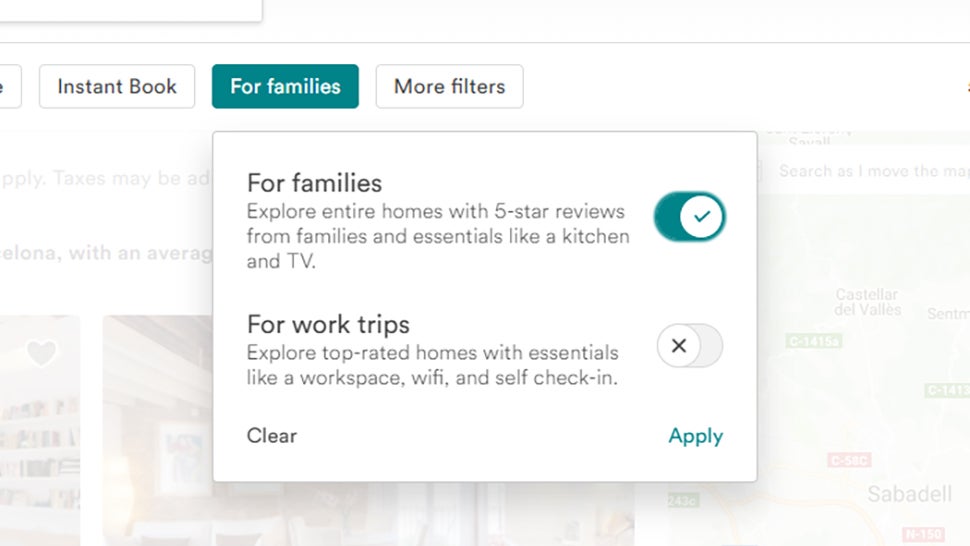 Image: Screenshot
Airbnb lets you filter down your results using all kinds of criteria, from the number of bedrooms to the facilities that are made available to you. What you might not have noticed is the Trip Type filter, which lets you look for places suitable for families or for work trips.
In the former case, the Airbnb search engine will recommend places rated highly by other families, and with facilities like a kitchen and a TV; for work trips, Airbnb prioritises features such as a work desk and Wi-Fi. It's another useful way of finding the right place.
---
5) Check city regulations
Some cities – and communities – are friendlier towards Airbnb listings than others. If Airbnb listings are active in the area you're scouting out, then they're available to book, but you might run into problems with less-than-impressed neighbours or officers of the law.
Spend a few minutes looking at the current state of affairs between Airbnb and whatever city you're staying in, because it might not match where you live. If a crackdown is underway, make sure your listing meets the requirements, or consider staying out of town.
---
6) Think about the photos that are missing
The photos of a place will tell you a lot about it, but think about the ones that are missing – just like you would when buying a house. Is the outside of the property shown? The bathroom? The sofa bed? The more gaps, the more unknowns you're dealing with.
Airbnb hosts aren't all real estate professionals of course, and a missing photo doesn't necessarily mean a dodgy staircase or run-down shower is being hidden, but it's something to look out for and might help you decide to pick one place over another.
---
7) Build up a rapport with the host
The Contact host button is very easy to find – it's right there in the middle of each listing – so make use of it. If you've got any queries about the place that aren't covered in the description, then ask. Don't just assume everything's going to work out for the best.
Building up trust is an important part of the Airbnb process and a curt, slow-to-respond host might convince you to look elsewhere. On the flip side, if you strike up a rapport, you might get some preferential treatment and some extra local tips when you arrive.
---
8) Make use of the Save feature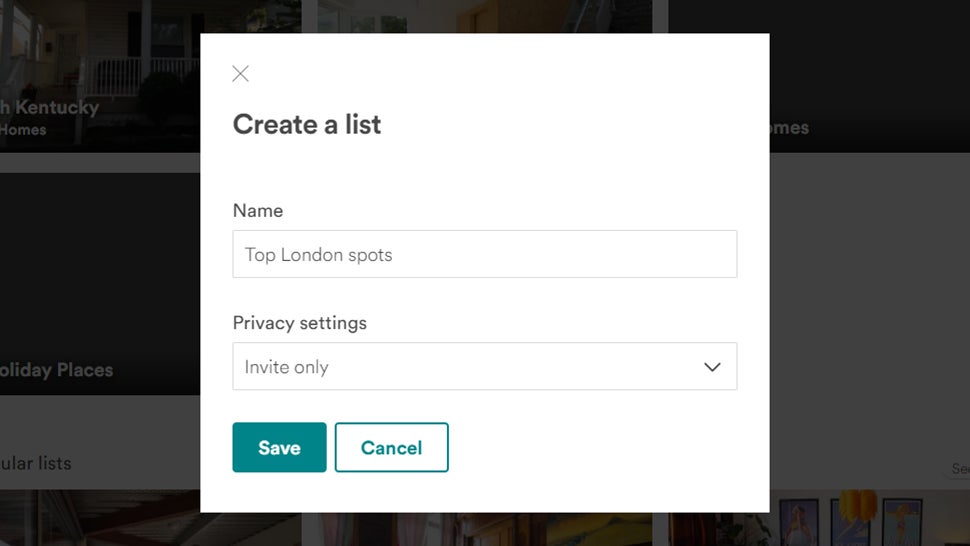 Image: Screenshot
In certain parts of the world you could be picking from hundreds of Airbnb listings, so don't just rely on your memory to recall some of your favourites from the last search you did. The Save button is displayed prominently in the apps and on the web, so use it.
Comparing different properties against each other is much easier when you're doing it from a list rather than from the map. What's more, you can split up saved places into separate lists, as well as share them with other Airbnb users making the trip with you.
---
9) Put your dates in first
If you know when you're travelling, stick them in before you do anything else, otherwise you might set your heart on a dream location only to find it's all booked up for the week you need it. You get a better idea of prices and fees by entering dates first, as well.
Specify when you're making the trip and you get a warning of when listings are scarce too, which can be handy in knowing how quickly you need to book. If you do have some flexibility, experiment with the dates in either direction to see how the price changes.
---
10) Check the small print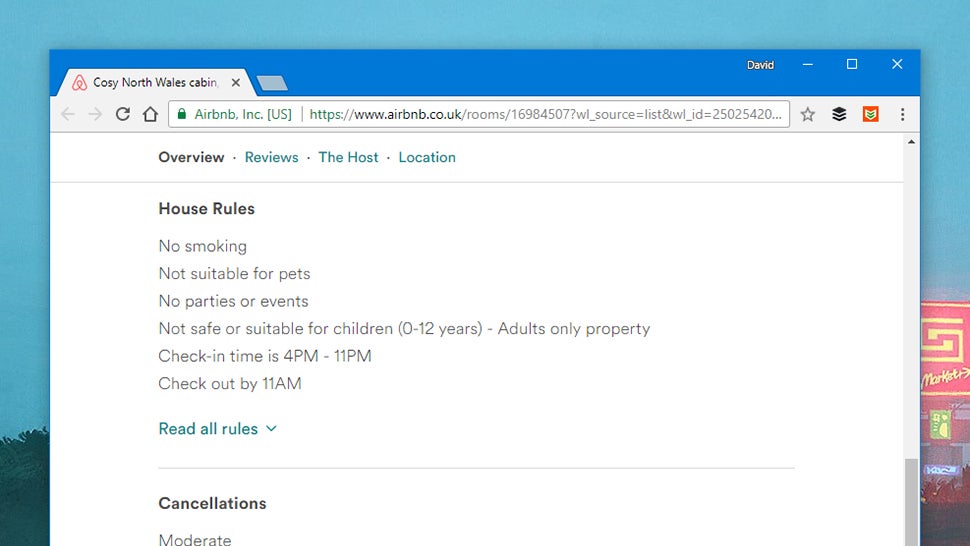 Image: Screenshot
Your eyes will naturally be drawn to the photos and a description on a listing, but don't neglect the small print (well, the less interesting print, anyway): Are pets allowed? Extra guests? What's the policy for cancellations? When do you have to check in and out by?
Don't just assume something like Wi-Fi or a washer is included just because that's what you're used to at home. Go all the way through a listing's description, as you won't get to caveats like a difficult parking situation or any "quiet hours" until the end of the page.