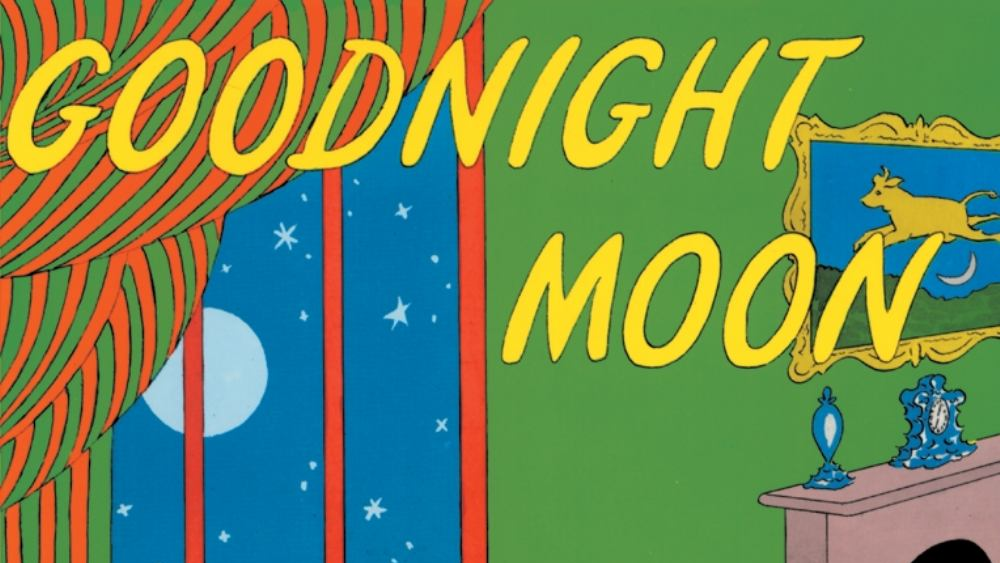 Ever notice those "reading level" stats that Microsoft Word shows you? They make it seem like writing to a higher level is good, and writing to a lower level is dumb. But the opposite is true. Shane Snow, founder of content-marketing site Contently, compared the reading levels of several bestselling books. Michael Crichton's work came in at an year eight reading level. Thomas Pynchon came in at year seven, Jane Austen at five, Ernest Hemingway at four, Goodnight Moon at three.
Illustration by Clement Hurd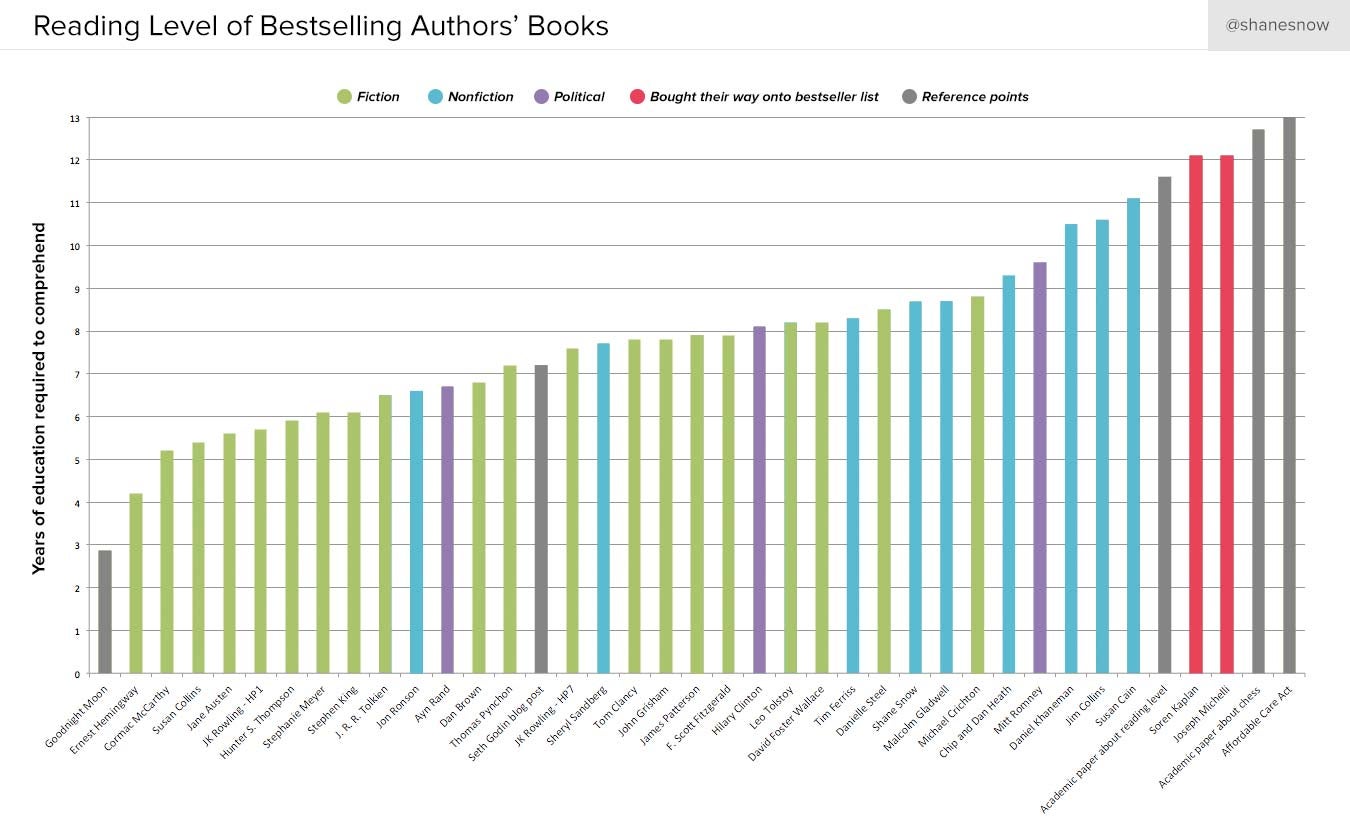 Graph by Shane Snow
You can draw two lessons here:
1. Reading levels are kind of bullshit. Year seven students can understand Michael Crichton better than Pynchon and toddlers can understand Goodnight Moon.
2. Whatever you're writing, you should probably try to reach a lower reading level.
See, reading level scores only measure how complicated your words, sentences and paragraphs are. They have nothing to do with the sophistication of your ideas, or how good your writing is. Good writing can be easy enough for a year three student to memorise, or it can be difficult for a uni student to follow. There's good and bad writing in every range of Snow's chart.
Except for this: If you try to make your writing more complicated for the sake of seeming smart, your writing will be worse. If you make it simpler, it will be better. You don't have to get spare like Hemingway; you just have to check that any complicated bits are complex for a reason. Don't use words unless you understand them. Don't use semicolons unless you understand them.
If you want to sound better, write "dumber".
How much does "reading level" matter? [Shane Snow]