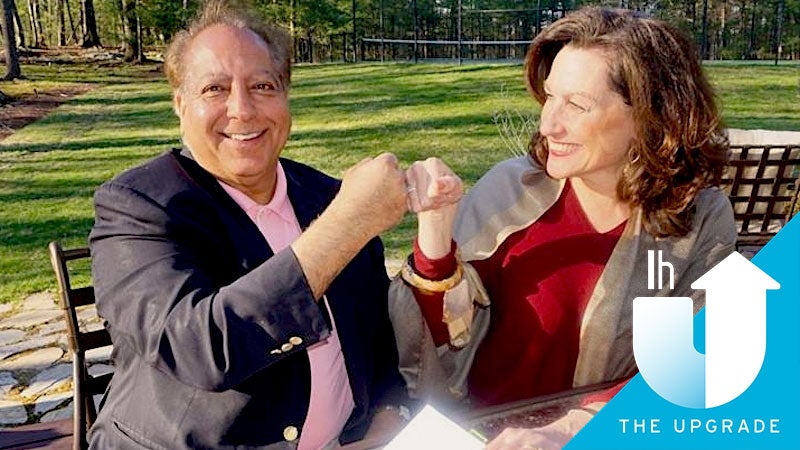 In this episode, we're talking to Sanjiv Chopra and Gina Vild, the authors of The Two Most Important Days: How to Find Your Purpose - and Live a Happier, Healthier Life.
Image via Sanjiv Chopra and Gina Vild
Listen to The Upgrade above or find us in all the usual places where podcasts are served, including Apple Podcasts, Google Play, Spotify, iHeartRadio, Stitcher and NPR One. Please subscribe, rate and review!
Discussed in This Episode
Our Upgrades of the Week
Every week we like to let you in on the upgrades we've made in our own lives. This week we discussed reducing our meat intake, a very special High Fidelity playlist, and learning how to force a sync on Evernote.