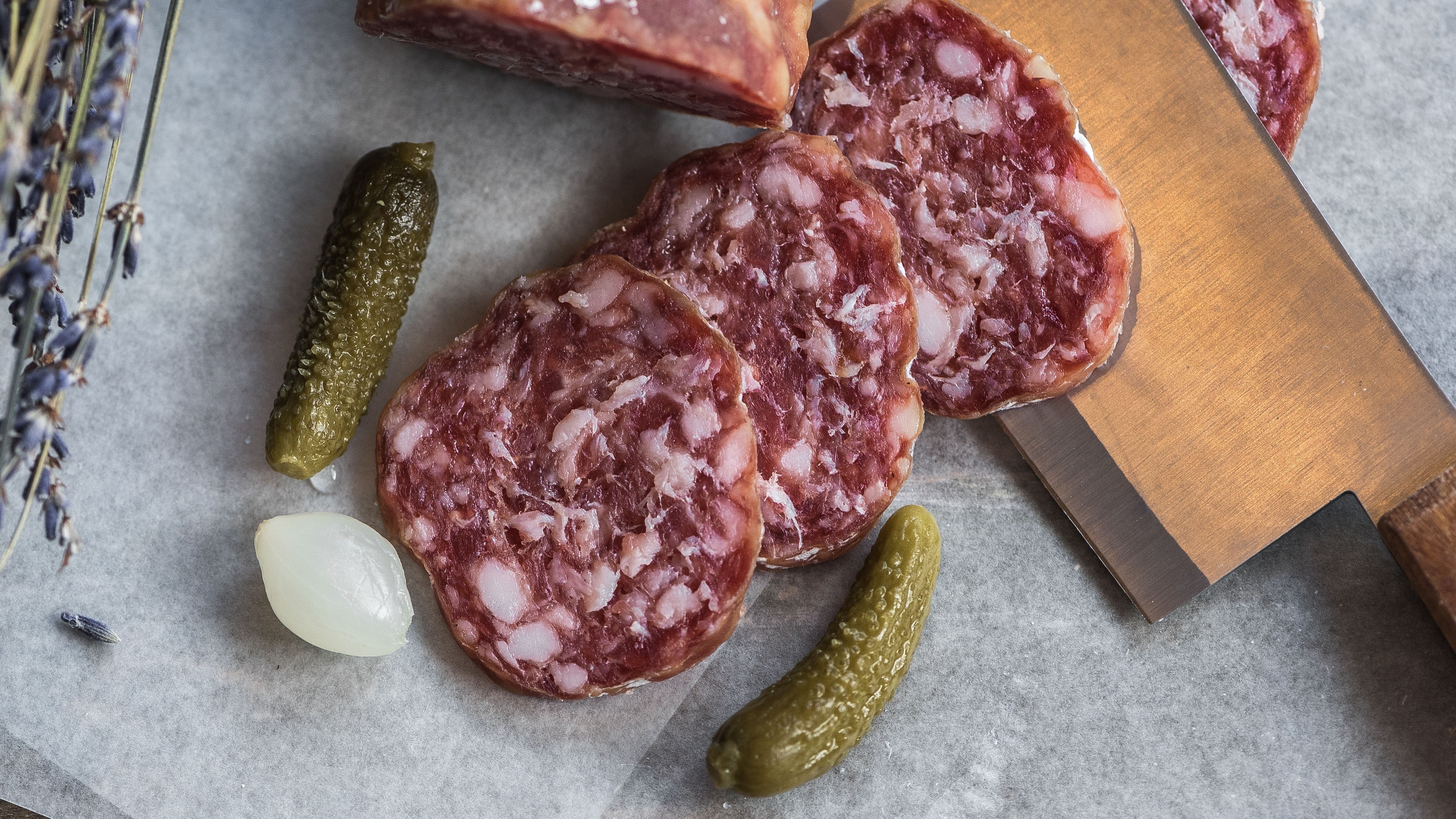 I love a Whitman's sampler, but I buy those for myself February 15, when they are half-price. Though I'm not one to turn down a box of chocolate on Valentine's Day, giving them can feel a little impersonal, and we can do better.
Photo by Jez Timms on Unsplash
Here are some of my favourite edible gifts to give and receive on February 14 that are a bit outside the heart-shaped box:
The finest cured meats: Roses are pretty, and I guess you can eat them, but I'd much rather eat a bouquet of salami. Urban Providore has a meat bouquet with your choice of four salami, and Lunch Bunch has a meat and cheese bouquet which also includes nuts and breads. You should also feel free to DIY a meaty assortment at your local deli counter, or Woolworth's, which offers an excellent selection of cured meats at reasonable prices. (Also, if I have any admirers out there who wish to gain my favour, an entire leg of prosciutto wouldn't hurt your odds.)
The choicest cheese: Most fancy cheese counters have an "odds and ends" bin with little bits of cheese that are perfectly portioned for building a romantic plate of cheese. As I have written before, I like to grab one hard, aged cheese with a lot of tasty tyrosine crystals; one soft, spreadable cheese (bonus points if it's stinky); and something "fun" such as Norwegian brown cheese, chocolate cheese, or the lavender and fennel-dusted Purple Haze. Add some crusty bread and a little pot of honey, and you have a party.
The flakiest salt: I hope you didn't think you were getting out of here without me recommending a box of Maldon, because that would be absurd of you. A box of big, gorgeous, soft sodium chloride crystals are the perfect gift because they seem almost frivolous. Few people would buy such a thing for themselves but, when it is gifted to them, find that they simply cannot eat without this most perfect salt. (Sprinkle it on some melon and thank me on Twitter.)
The freshest seasonal fruits: Be advised that I am not recommending you buy anyone a bushel of Gravenstien apples, but I would be most pleased with a large amount of cherries, lychees, rambutan or mangoes. This is an especially good gift if your sweetie is a bit more health conscious than your average Valentine.
The most expensive coffee: I do not have a fancy coffee palate, but your Valentine might, and I bet they would welcome a big bag of beans from their favourite roaster. This gift also gives you the gift of a line - once your intended unwraps their present, ask them if you can make them a cup in the morning. (Then wink.)
The fanciest ice cream: Gelato is also acceptable. Just get a pint or three of your lover's (sorry) favourite frozen dairy dessert (or Ben & Jerry's non-dairy, if they're vegan) and put a big bow on the top. If you live in a city with a fancy boutique ice cream place (such as Messina), check out their seasonal offerings.
The most bitter amaro: Love should be sweet, but I like my booze bitter. Nonino, Camparin, Cynar and Fernet (both the reg and the Menta) all make great after dinner drinks, settling your stomach so that you may get on with the rest of the evenings activities.