WhatsApp announced on Wednesday that it's adding live location sharing, making it easier to find your friends in real life with the Facebook-owned messaging app. It's also great for sharing your commute so people know when you'll arrive and that you're safe.
The new feature is rolling out for WhatsApp on iOS and Android over the next few weeks. In the meantime, here's a quick crash course on how to share your live location using some of the most popular apps around.
Live Location Sharing on WhatsApp
You may already be able to share your live location on WhatsApp (it currently works on my phone). To do it, open a conversation with a friend or group and tap on the plus button in the bottom left corner. Select Location and then tap on Share Live Location. You can decide how long you want to share (15 minutes, one hour or eight hours) and add a comment if you want before confirming.
Just like messaging and calling on Snapchat, sharing your location is protected by end-to-end encryption. You can also turn it off at any time you want.
Live Location Sharing on Facebook Messenger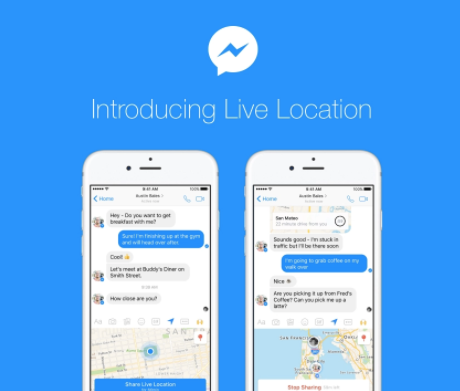 Facebook Messenger added live location sharing back in March. To use the feature, just open a conversation, tap on the plus icon and then select the Location icon (it's a big blue circle with an arrow in it).
A map will pop-up, offering the option to share your location with a friend or group for 60 minutes. You can also kill the feed early by tapping on "Stop Sharing" at any time.
Live Location Sharing on Google Maps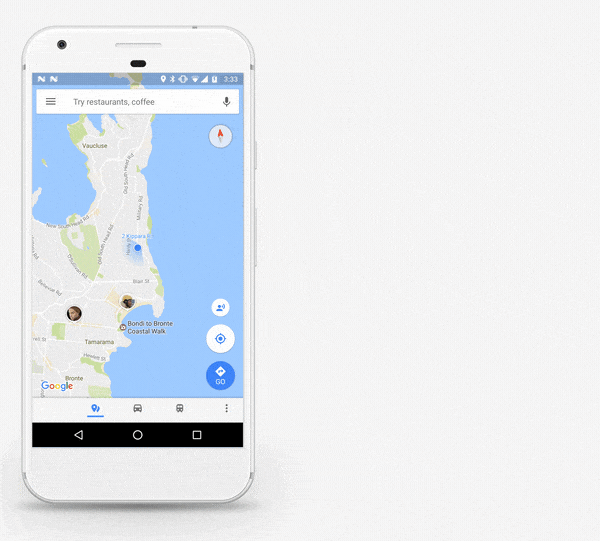 Google Maps has also offered a similar feature since earlier this year. To share your live location just open the app and tap on either the blue dot that represents your location or the menu button in the top left corner. Then select the location sharing option and decide how long you want it to last.
Google Maps seems to offer the most fine-tuning options for how long you want to share your location, with 15 minute and hour-long increments too choose from and an option to keep it running until you manually switch the feature off. You can also share your location with people across your Google contacts, instead of limiting yourself to a single app.
How to Use Snapchat's Snap Map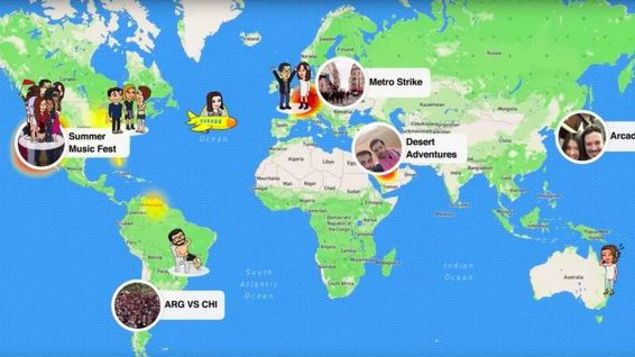 Snapchat introduced its own unique location sharing solution back in June with Snap Map. This feature shows where your friends are on a semi-live map, using your Bitmoji or a blank outline if you don't have one.
To launch Snap Map, just open Snapchat and pinch on the camera screen as if you were zooming out on a picture.
You can customise Snap Map so all your friends can see where you are or limit it to just a handful of people. You can also toggle into Ghost Mode to stay hidden, and Snapchat says it only updates your location when you open the app. In some ways it's the least invasive option, so if you want someone to know where you are at all times it's not the best choice.