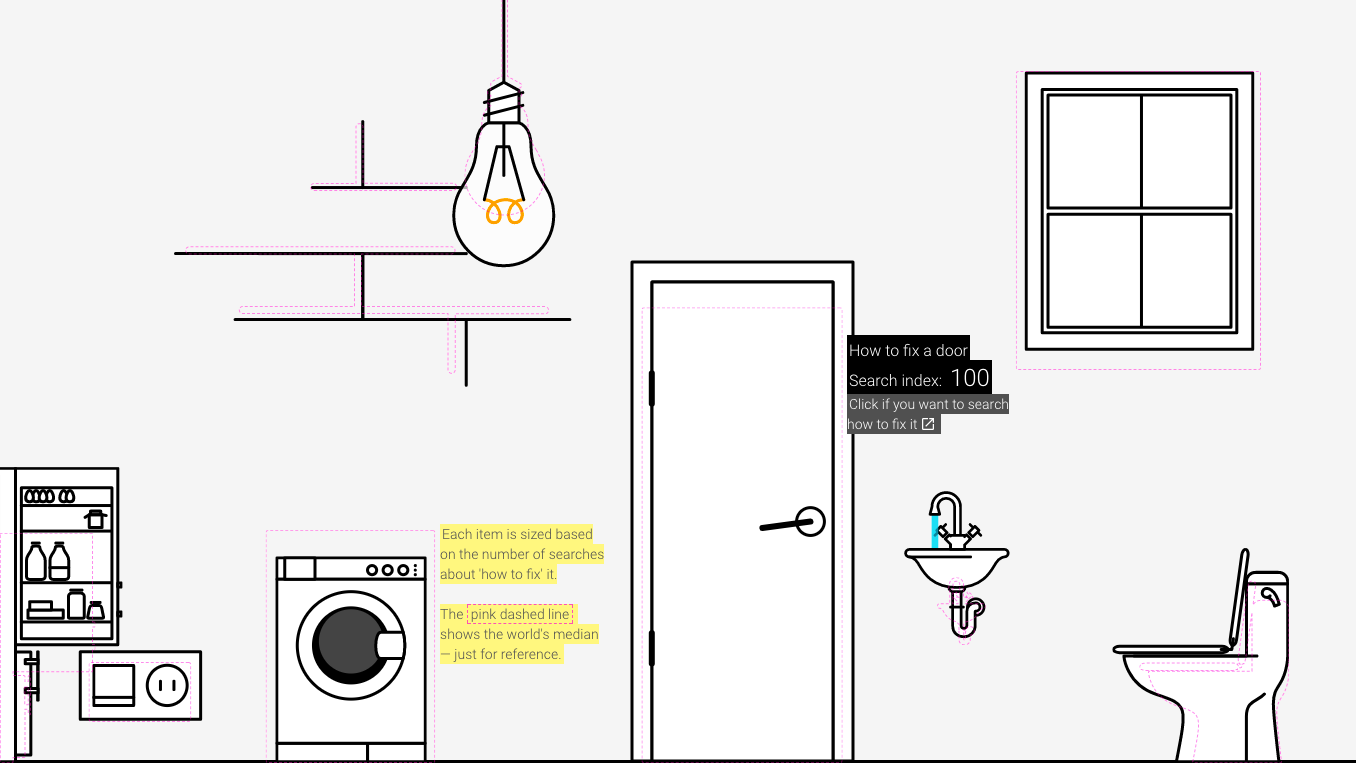 The most common "how to" search term on Google is "how to tie a tie." And the most common "how to fix" search is "how to fix a door," according to Google's new visual breakdown of the most popular "how to" searches worldwide from 2004 to 2017.
Here's the overall top-ten list:
How to tie a tie
How to kiss
How to get pregnant
How to lose weight
How to draw
How to make money
How to make pancakes
How to write a cover letter
How to make french toast
How to lose belly fat
Check out the whimsical essay and infographic of top "how to" searches at how-to-fix-a-toilet.com.