If you've just invested in a Samsung Note 8, Samsung's most expensive phone yet, then you're going to want to protect it from the inevitable drops, dings and dents that seem to occur whenever you pull it out of your pocket. But which Note 8 phone case is right for you? Here's some of our recommendations.
The Best Galaxy Note 8 Cases To Buy Online
Image: Samsung
I'm in love with the Alcantara finish on my Surface Laptop. It's such an easy-to-clean, durable material and it looks great. The Alcantara Cover from Samsung wraps around the edges of your Note 8 ever so slightly, so while it not be the most impact-resistant case you can buy, it's certainly one to consider if you don't mind placing style over substance.
Image: Otterbox
The Otterbox Defender is like putting your phone in a portable bank vault you can fit in your pocket. Otterbox run their case through a battery of over 24 tests and 238 hours of testing so you can be sure you're getting a pretty resilient case that's going to last the journey. The port covers can be annoying from an ease-of-use perspective, but they're a godsend when it comes to protecting your headphone jack and charging port from filling up with detritus.
Image: Tech21
I love a lightweight, clear case and the tech21 Pure Clear is exactly that. I've been using tech21's Evo Check on my Galaxy S7 since I pulled it out of the box and there's nary a scratch on it. The Pure Clear has two metre drop protection, is scratch and smudge resistant and importantly, doesn't ruin the aesthetic you're going for with your sleek Note 8.
Image: Spigen
Dual-layered for shock absorbency and durability with a neat little kickstand on the back, the Tough Armor is one of Spigen's most popular cases. Like most of the cases here, that extra raised lip that flanks the camera and the edges is critical for protecting your phone when you inevitably allow it to kiss concrete. Love the simple look, too.
Image: UAG
If you're after a lightweight case that looks like it would survive a military-grade explosion, then this is the case you want. Speaking of military-grade, it does meet those drop test standards and although it remains light in hand, it's garish composite construction is less appealing than others on the list. But it protects your phone and its delicate edges, so that's the main thing, I guess.
Bought a Note 8 and found a solid case that's helping you keep it damage-free? Let us know about it in the comments!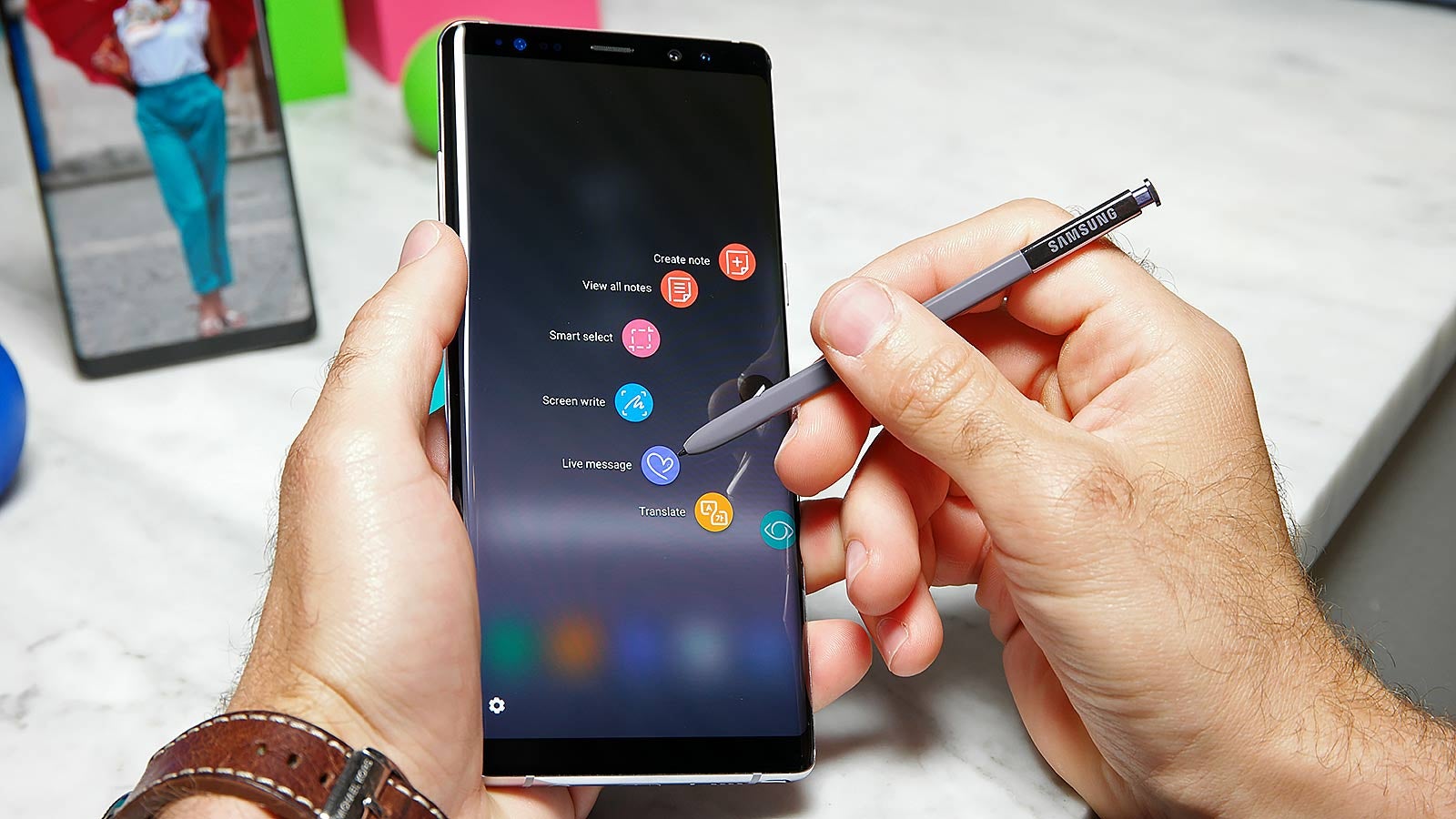 It might seem strange that the most recent Samsung flagship phablet you could actually buy is the Galaxy Note 5, which debuted way back in August 2015. But the Note 6 never existed (Samsung skipped that number when jumping to the Note 7), and despite multiple unsuccessful attempts to fix its exploding batteries, the Note 7 was killed and pulled from stores last year, which left a gaping 15cm hole atop Samsung's phone lineup. If I were a Note fanboy, I'd be pissed about the sad series of events that has resulted in a year wasted.
Read more