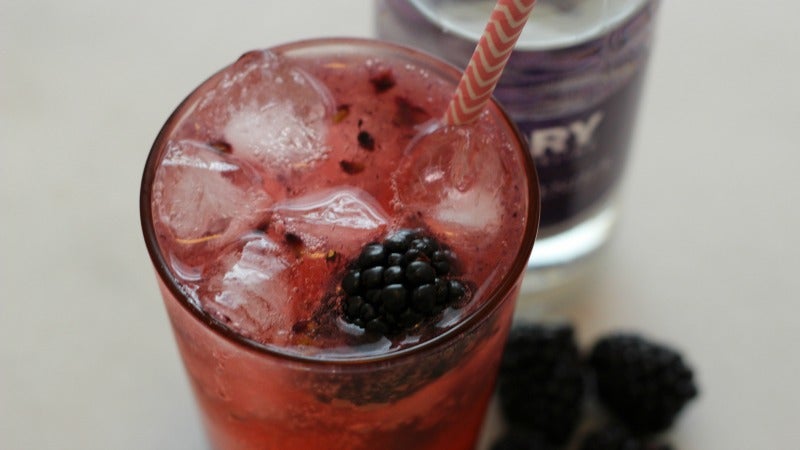 Happy weekend, everyone, and welcome back to 3-Ingredient Happy Hour, the weekly drink column featuring super simple, yet delicious libations. Today I'm feeling quite springy, and wanted to create a cocktail that's as easy on the eyes as it is delicious.
Photos by Claire Lower
Basically, I wanted something that was a little fruity, a little floral, and as pretty as an Easter egg. Though it initially seemed slightly ambitious, I was able to craft such a beverage using just three, flavorful ingredients, and the result was quite the porch-pounder. Bonus: This beverage can be built right in the glass, saving you time and dishes.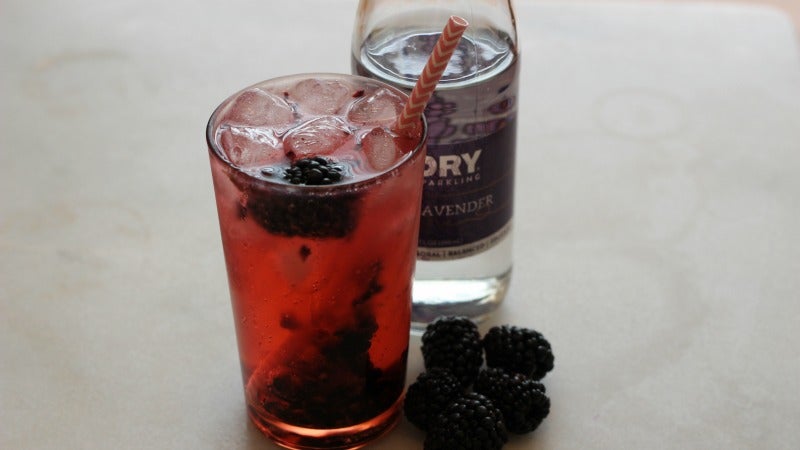 My ice was honestly a little small. Don't be like me. Get bigger ice.
To make this sunny libation, you will need:
Muddle the blackberries in the bottom of a Collins glass or any other tall, narrow glass. (You could use a pint glass, but then I would increase the number of berries to five and the gin to 90mL and maybe pace yourself.) Once the berries are all nice and juicy, pour your gin in and give it a stir. Fill the glass with ice — the standard freezer-made cubes are fine — and top with lavender soft drink. (If you cannot find lavender soft drink but really need to get your porch-sipping on: Do not panic, a fizzy lemonade would work quite well, it just won't be as floral. The point here is to drink a pretty, spring-like beverage, not freak out about finding lavender soft drink.)