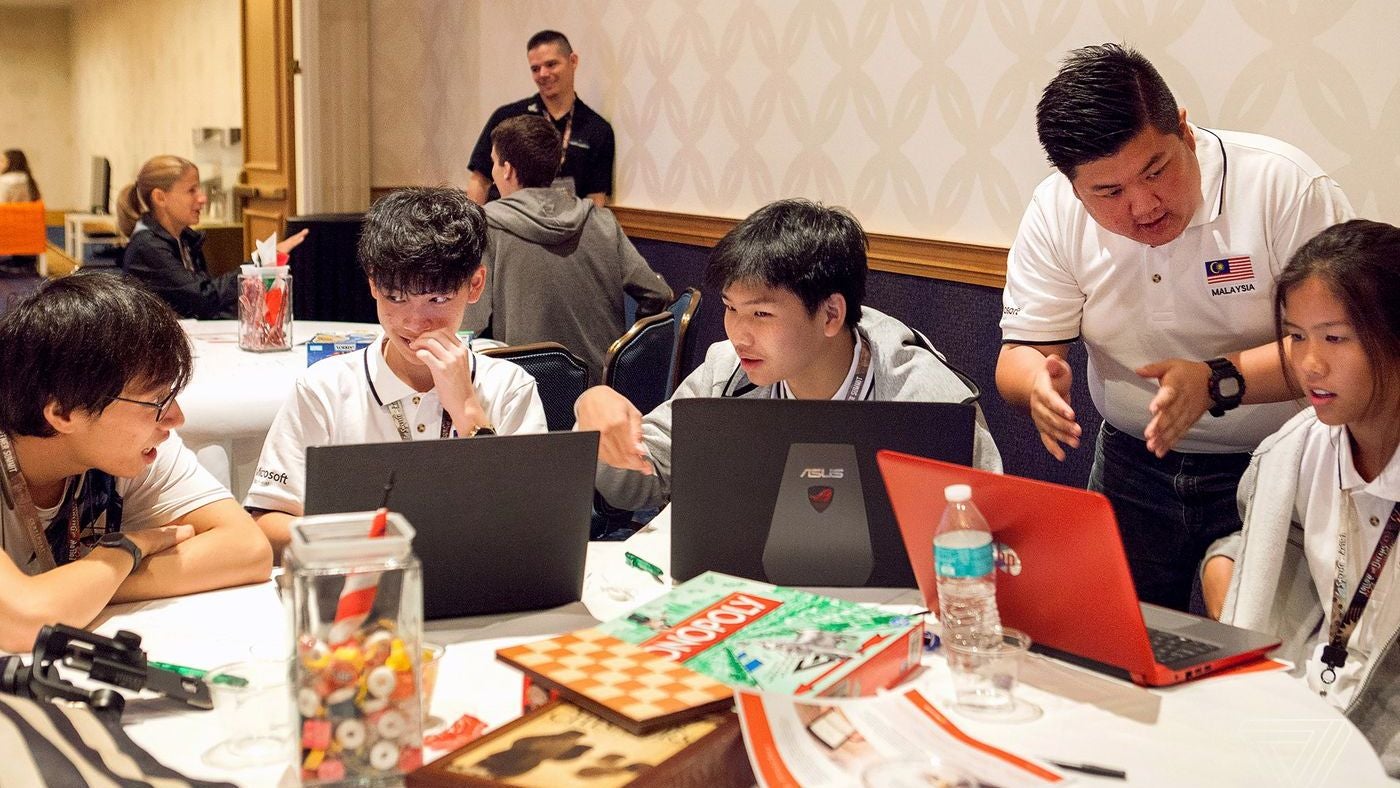 Photo by Jessica Chou/The Verge
This July, we asked for software tips from the 2017 Microsoft Office National Champions, a set of charming teens who are officially the best at using PowerPoint, Word, and Excel. The Verge recently followed these teens to the World Championship in California, where they tested their Office skills in a contest that out-nerds the spelling bee.
"It was as if the Olympics opening ceremony was replaced by a networking event," says the Verge. The event demonstrates Microsoft's global dominance, as forty-nine countries competed, though the Verge found that many international competitors chose to compete in English over their native language, as the company's localised software is poorly translated.
Retired teacher Mary Roettgen, who coached the frequent national champions from Green Hope, NC, is proud of her high-achieving team, but she gives the Verge a hack for getting her A students to help teach her D students:
[Roettgen] sets goals for her students — like getting 28 out of 30 kids in the class to pass a certification test — and then gives them a bonus if they hit their marks. "I'd chip in 20 bucks and we'd have a celebration in class." That had the effect of motivating the A students to help their struggling classmates. "And what's even neater, is that kid who was the 28th kid — they have never been celebrated for anything in the classroom — but they're the ones who got the whole class the party."
Roettgen, who's just trying to make us cry now, goes on: "You take that D or F student, and get them to pass? It can change their life. Somebody's just got to tell them they're worth something."
The Docx Games: Three Days at the Microsoft Office World Championship [The Verge]