The affordable-cum-luxury smartphone brand OnePlus has quietly arrived in Australia. Its flagship OnePlus 5 model can now be purchased locally for $599. However, stock has been purposely restricted to drum up interest in the product. Here are the details!
OnePlus is dubbing its arrival Down Under as a "Soft Launch", with the company testing its product and supply chain prior to nationwide availability. Limited stock will be available to purchase direct from OnePlus via its online pop-up store.
The "exclusive" Soft Launch bundle includes the OnePlus 5 plus a free Sandstone Protective Case for $599. The phone is available in Midnight Black, Slate Gray or Soft Gold variants. The online deal also promises "access to select OnePlus accessories at discounted rates."
For those who aren't in the know, OnePlus is a Chinese smartphone manufacturer that distinguishes itself by cramming high-end features -such as dual cameras, fingerprint readers and industrial designs – into low-cost products. It is also infamous for imitating the look and feel of the iPhone. (Most Android users would argue it does a better job than Apple.)
Image: Gizmodo
The OnePlus 5 is a good case in point: it comes with an octo-core Snapdragon 835 processor, a dual-camera lens arrangement (comprising a 16-megapixel Sony sensor with f/1.7 aperture and a 20-megapixel Sony telephoto camera), up to 8GB of LPDDR4X RAM and between 64GB and 128GB of onboard storage for a starting price of $599. (A $699 version with beefier specs is also available.) In either case, that's less than half the price of the Samsung Galaxy Note8.
To buy the OnePlus 5 now, head to OnePlus' official Aussie site. To learn more about the OnePlus 5, you can check out our review below.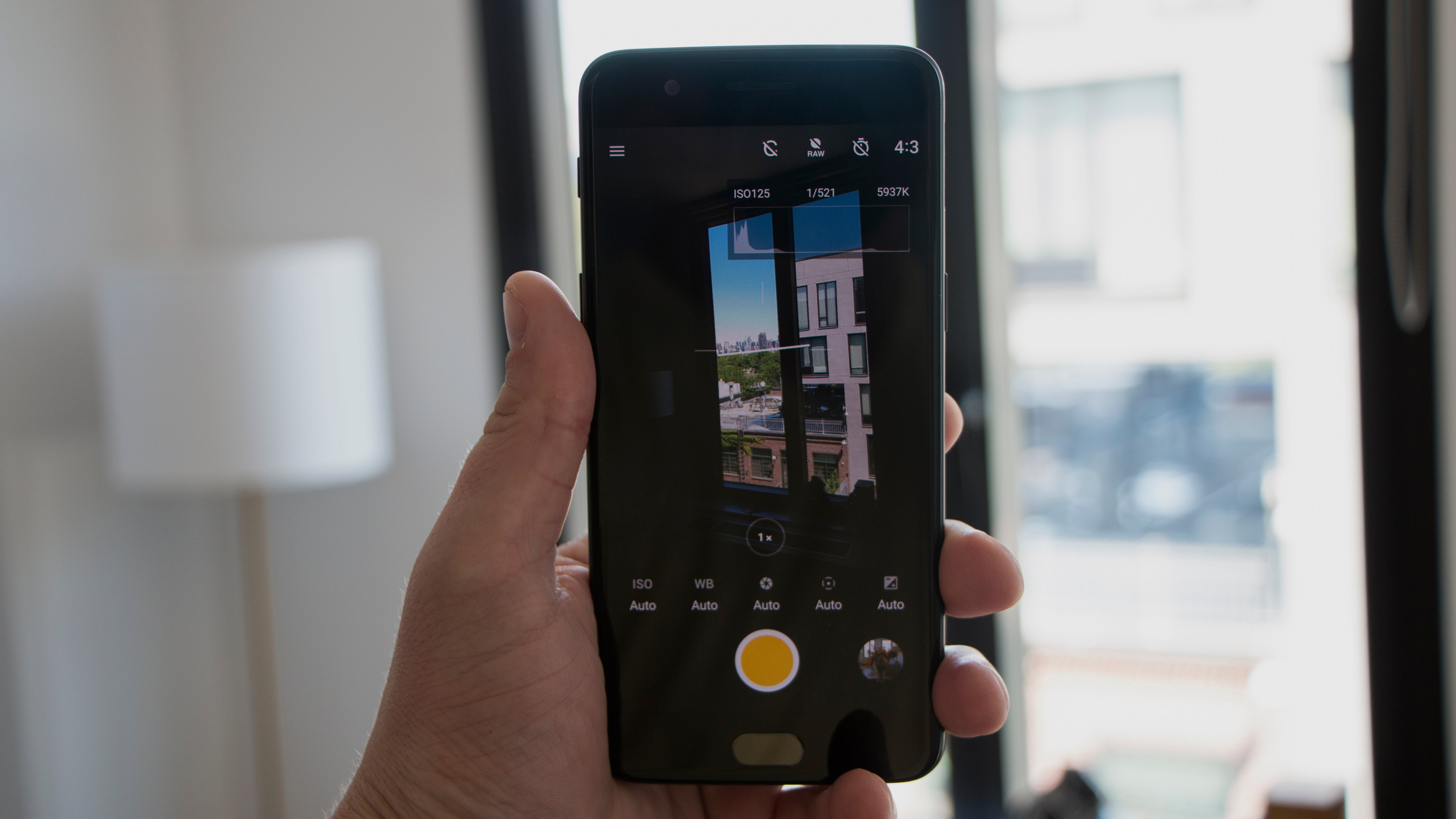 The OnePlus employees seemed a little annoyed when I asked how they felt about people comparing its new device to an iPhone. Sure, both phones feature dual camera designs. Yes, the OnePlus 5 has curves that look a lot like an Apple product. Ugh, fine, it's a really good phone, too. What's the big deal?
Read more
[OnePlus]