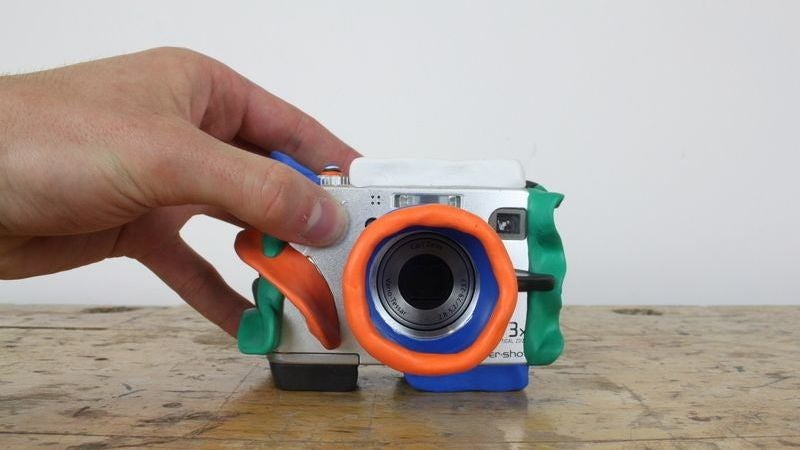 It's fun to see snapshots of the world through the eyes of your children. It isn't so fun to watch them run around and fumble with your camera or phone (don't drop it, don't drop it, pleeeeeeease don't drop it).
Photo: Sugru.com
You can buy one of those kid cameras, which have gotten much better over the years, but if you have an old digital camera lying around somewhere, you can simply drop-proof it using Sugru. Depending on the camera, you'll probably get higher quality photos, and you're keeping it old school by ditching the silly selfie filters and games that come standard with the children models. (Your budding photographer probably doesn't need her face on a cartoon snail playing a harp.)
Check out the Sugru.com tutorial on how to cover your camera with "walls" so that it withstands inevitable bangs and drops. Then hand it over to your kid, and say, "Cheese!"
How to Make a DIY Childproof Camera [Sugru.com]