Today is International Beer Day – which means you are legally entitled to clock off at noon and spend the day at the pub. (Citation needed.) To help you celebrate this sudsy occasion, we've gathered 21 essential beer hacks, how tos and factoids from the Lifehacker archives. Drink up!
Theme days are generally rubbish, but we're willing to make an exception when they involve icy cold beer. Below you'll find a selection of our favourite beer hacks – from pairing beers with specific foods to properly pouring a Guinness.

Ask for a schooner in Victoria and you'll get a blank look. Ask for a pot in Darwin and you'll probably be arrested. This is a handy guide to the different names for beer glass sizes around Australia.
Beer is the world's most popular alcoholic beverage by a significant margin. It's one of the few drinks you can order in any pub on Earth — provided you can speak the language. This infographic from Cheapflights explains how to order a beer in 22 different countries complete with pronunciation instructions.
Cheese and beer are a perfect marriage — but only if they have chemistry to begin with. This handy infographic pairs up nine popular beer types with the cheeses that suit them the most; from sharp cheddar (pale ale) to blue cheese (stout).
There's nothing like cracking a cold beer on a hot summer day, but what if your six-pack isn't chilled? You've got to find a way to get those brews frosty, lest you face the horror of a lukewarm libation. That's why we're trying a couple of methods to cool your beer quickly.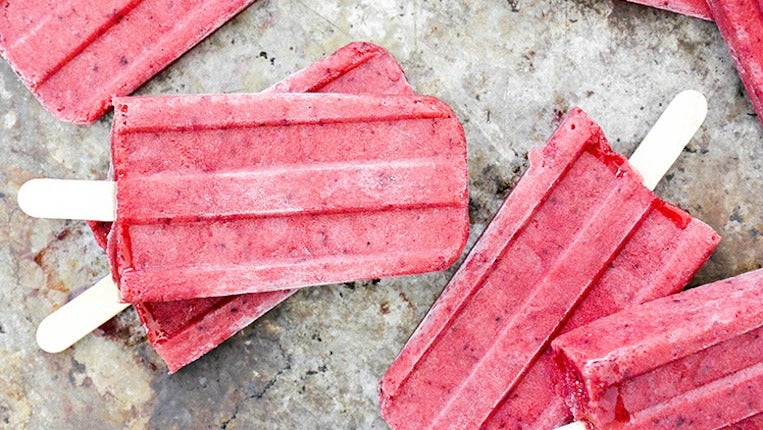 Boozy ice blocks are the ultimate in adult refreshment, but so many of them seem geared toward the wine drinkers and fruity cocktail lovers of the world. Beer seems to get the short end of the ice block stick, but no longer! These ice blocks are refreshing and easy to make and can be made without even pouring your brew from its can.
Image: iStock
The beer-and-burger combo is beloved by pretty much everyone – which makes it blessedly easy to get your paws on while travelling abroad. This infographic lists 20 of the world's tastiest beer and burger pairings; from the Brazil's Grill Burger with Skol to South Africa's Springbok Burger with Carling Black Label. But be warned: the Australian nomination is
awful
.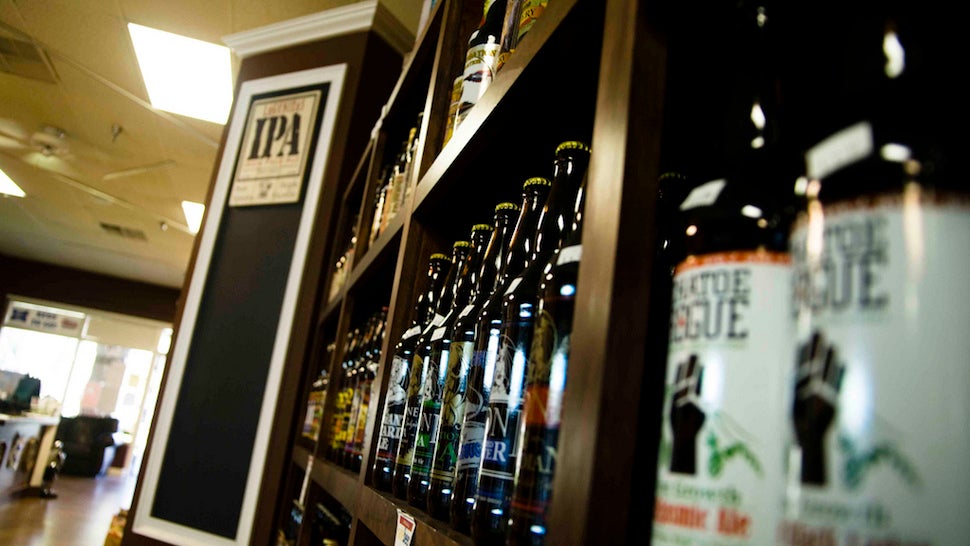 It's no secret that when you buy anything you should choose your container based on unit price. Well, as VinePair notes, when it comes to craft beer sold in growlers and bombers, you'll likely pay more for the bigger bottles than you would if you just bought a six pack.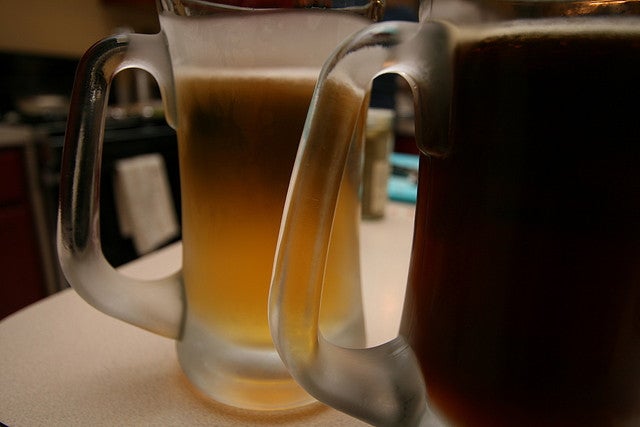 There's nothing quite like a beer in a frosty glass. But, despite its awesome factor, a chilled glass isn't ideal in every situation. The Kitchn explains that a chilled glass is best used for room temperature beer.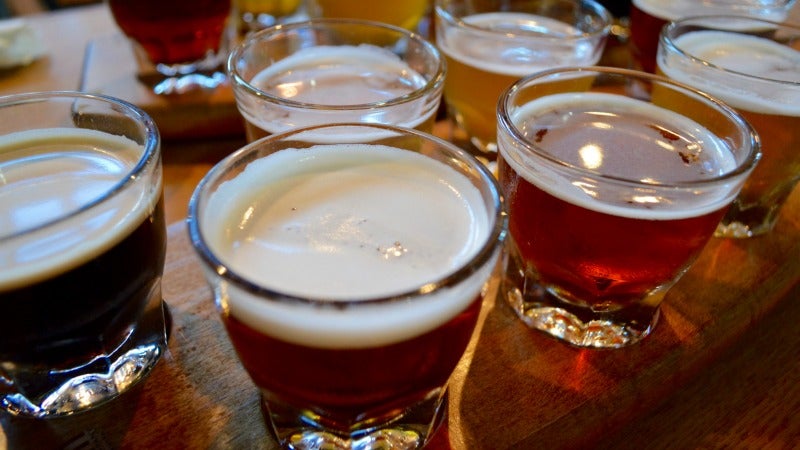 Beer cocktails may just seem like a way to get more alcohol into your alcohol, but given all of the amazing, flavorful beers now available, you can make a beverage that is nuanced, delicious, and — dare I say — refined. What a great way to celebrate the start of the the long weekend.
If you leave a beer out, it can take on a gross, "skunked" taste. It isn't because of the temperature, though. It's because your beer is absorbing extra light. Keep it away from the sun to make sure your beer stays fresh.
Beer is great and pizza is amazing. When you have both at the same time it's one of the best meals known to man. Still, the subtle, nuanced flavours of different beers can be even better with the right pizza pairing. This infographic from Chicago's Home Run Inn Premium Pizzeria compares 30 different types of pizza and tells you what beers go best with each.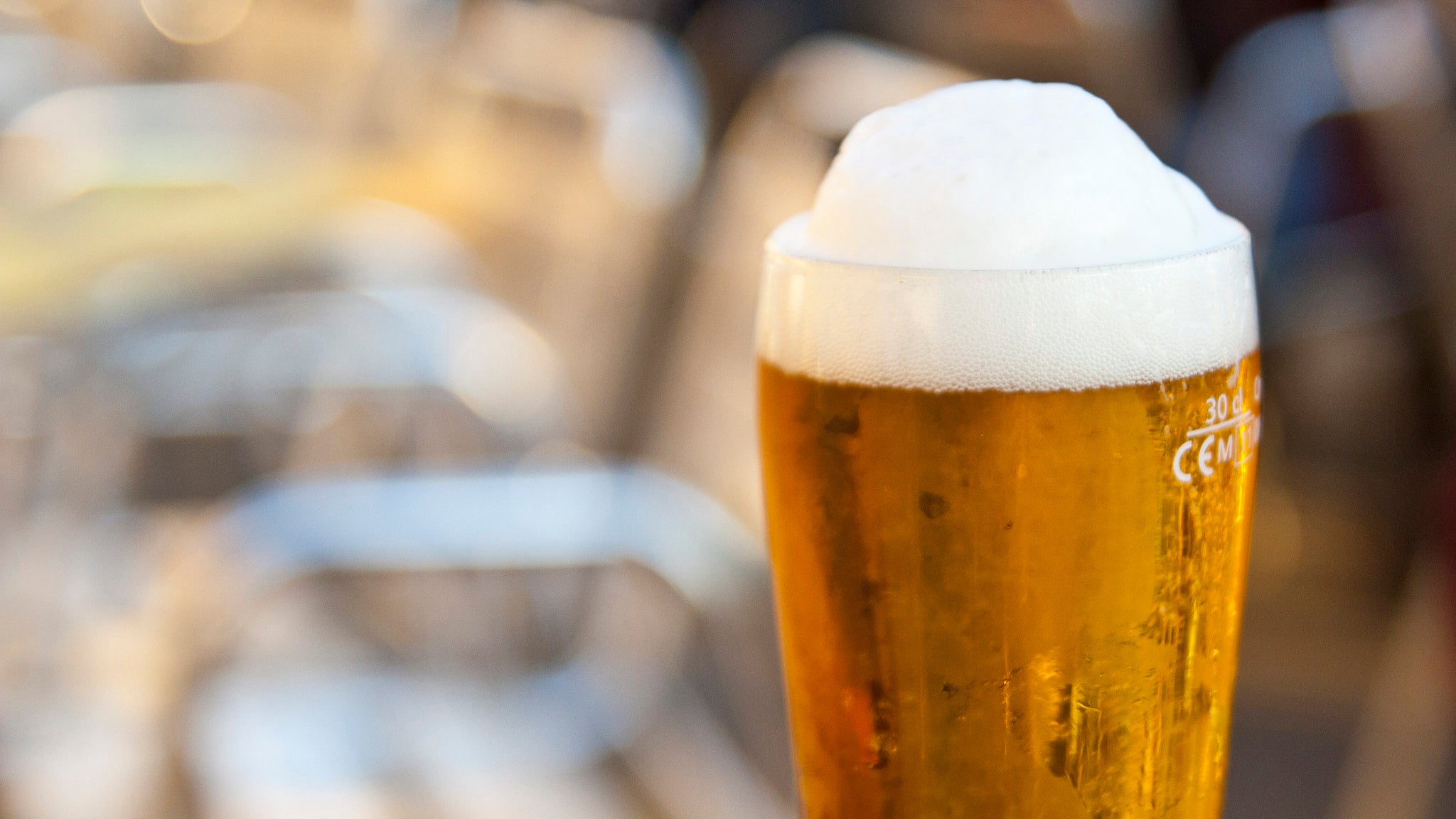 Drinking in the shower is a pastime that much of the Lifehacker staff holds near and dear to their heart. The popular beverage of choice for such an activity? Beer. Also, coffee and maybe a fancy cocktail. Here's how you, too, can enjoy one of the greatest and most simple pleasures of your adult life.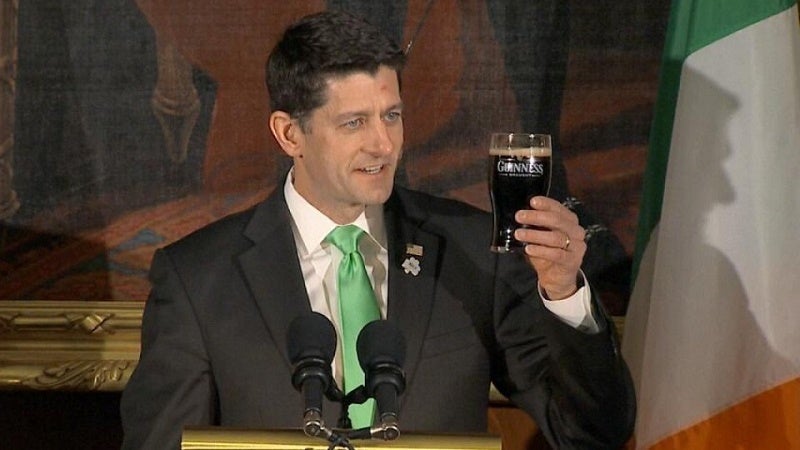 Yesterday, US Speaker of the House Paul Ryan gave a St Patrick's Day toast with a truly sad-looking pint of Guinness, much to the horror of Irish viewers and Guinness lovers everywhere. The only way he could have made it worse is if he dropped a shot of Bailey's and Jameson in it. If you're going to pour a Guinness, here's how to do it right.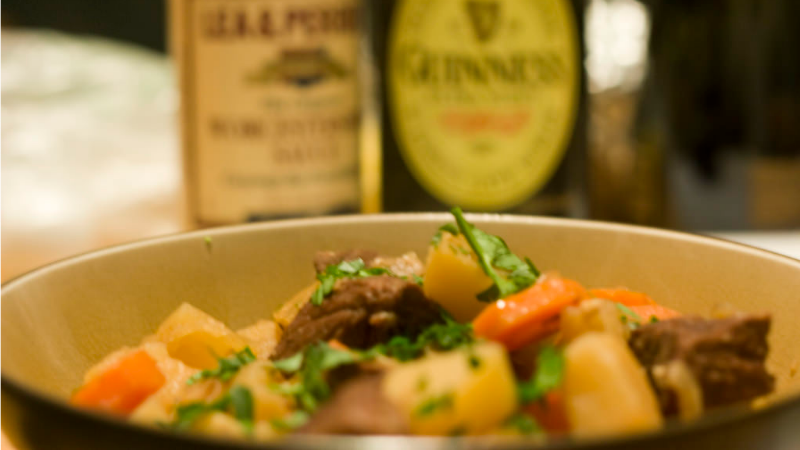 Beer is made for drinking, and I would never suggest you don't drink beer, but there's no reason you can't have a Guinness and cook with it too. Below you will find several delicious dishes designed to get the iconic stout into your stomach, all of which should be made with a cold one in hand.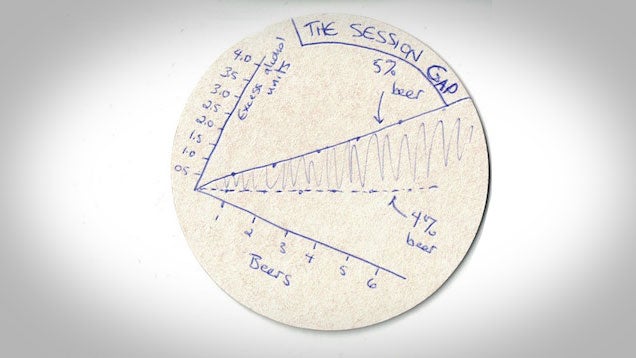 If you look at the alcohol percentage on beers, it doesn't seem like they're all that different. After all, a 5% lager is just 1% more alcohol than a supposedly lighter beer, right? While that's true, Draft Magazine explains the science of how ABV actually works.
Image: Supplied
Beer can bacon burgers. Beer can. Bacon. Burgers. You know you need to make these at your next backyard barbecue. Science
demands
it. We have the full recipe right here.
You have so many beers to choose from, and so many types of glasses to serve them in. You don't need to buy them all, but most beers are traditionally served in certain types of glasses to emphasise their taste. Here's a visual guide to the most popular ones.
When pouring beer, you want to capture its aromas and get the right amount of head. The Art of Manliness suggests you can make that happen by aiming your pour at the middle of the glass.
Image: iStock
According to a new study, drinking two beers in a row is a faster and more effective way to relieve pain than codeine or paracetamol. No, really.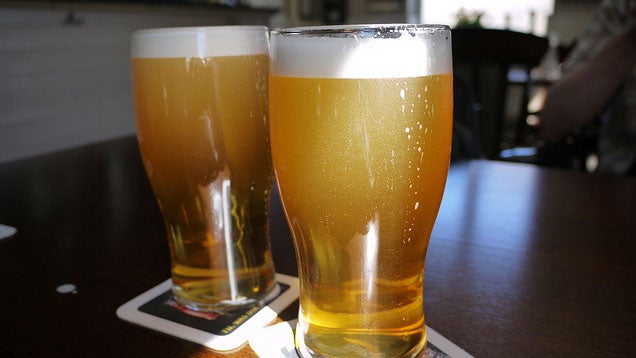 Just as a restaurant's or bar's bathroom clues you in on how well kept the whole place is, so might the look of beer poured in a glass. Thrillist notes that bubbles down the sides of your pint is a sign your glass is not clean.
When it's party time there never seems to be enough bottle openers to go around. Here are 17 different ways you can pop the cap off of a beer or soft drink that you may not have thought of.