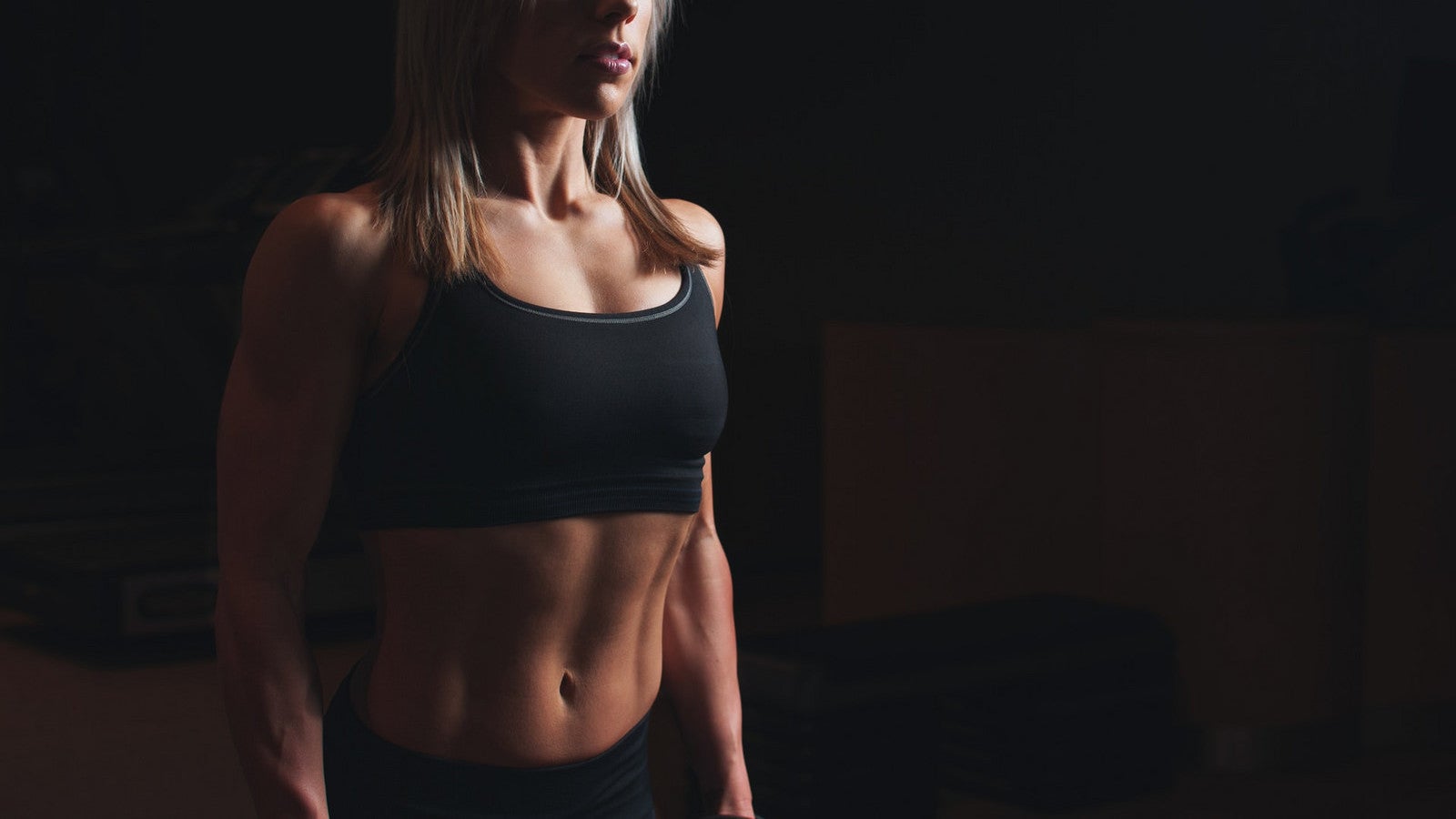 Pregnant bellies come in many shapes and sizes, and they're all beautiful. But when people on the internet saw the "baby bump" of fitness model Sarah Stage, they cried, "SORCERY!"
Photo: Hamza Butt/Flickr
In a photo she posted on Instagram this month with the hashtag #6monthspregnant, Stage did not have a bump — not even a cheeseburger baby. Instead, she displayed washboard abs worthy of a Sports Illustrated cover, causing those of us who do not have people growing in our bodies to instantly slump over our desks and tuck away the beef jerky we've been chewing on all day.
"What the what." "You are lying." "Where's the baby?" Commenters were in denial that this could be biologically OK. While I myself had to slide the seat in my car all the way back until it could go no farther to accommodate my pregnant stomach, I have friends who, at nine months, looked like they maybe just ate a big burrito. Everyone's pregnancy is different, and Stage had a similarly flat belly when she was carrying her first child, James, who was born almost 4kg and healthy.
Dr Anthony Scialli, a clinical professor of obstetrics and gynaecology and expert at MotherToBaby, tells me that it's pretty common to be pregnant and not look pregnant. (Though having a six-pack is rare.)
"Due to hormonal changes, the breasts may get larger and the abdomen may look bloated, but the uterus doesn't come out of the pelvis until after three months," Scialli says. "A woman with firm belly muscles might not show much of a bulge until she is seven months or more pregnant."
Exercise is important during pregnancy — it's been shown to improve mood and sleep patterns, and can allow for faster weight loss after the baby arrives — but there's no one perfect pregnant body shape. "It is important to eat nutritiously and gain the appropriate amount of weight in pregnancy, since that is best for the woman and her baby," Scialli says. "Women who are six months pregnant are allowed to look like they are pregnant, and should not feel the need to diet or exercise excessively."