Welcome to this week's edition of Will It Sous Vide?, the weekly column where I make things with my immersion circulator.

Photos by Claire Lower.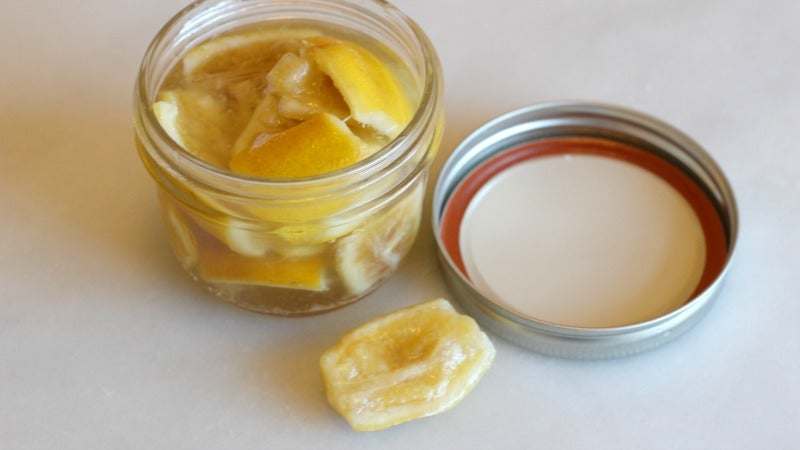 Welcome to this week's edition of Will It Sous Vide?, the weekly column where I usually make whatever you want me to with my immersion circulator. I spent the earlier part of this week working on a super secret and exciting sous vide project, so I decided to try a quick and easy experiment for this week's column, and see if I could whip up a sweet and sour condiment that usually takes several weeks to make.
Read more
I'll eat sweet eat corn in pretty much any form. I like it grilled. I like it steamed. I like it raw in a salad. All iterations are acceptable, but I have a special spot in my heart for sweet and creamy creamed corn.
Though I'm from Mississippi, my family isn't really the grow-your-own-vegetables type of Southern. My grandmother has never been the hugest fan of cooking, and most of her vegetables came from cans, creamed corn included. I'll be honest, I still enjoy the blandly sweet, almost pudding-like charms of the canned stuff, but I wanted to see if I could use my Anova to infuse the freshest, sweetest corn with delicious creaminess.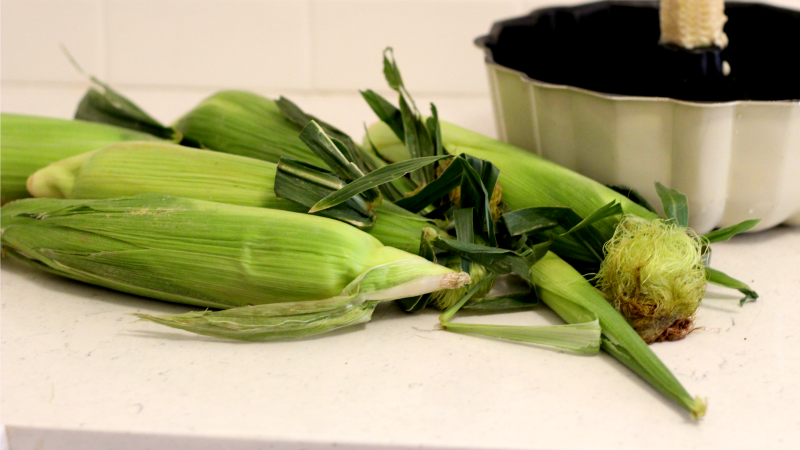 I picked up a whole bunch of ears and, using the ol' Bundt pan trick, quickly removed the juicy, sweet kernels from the cob.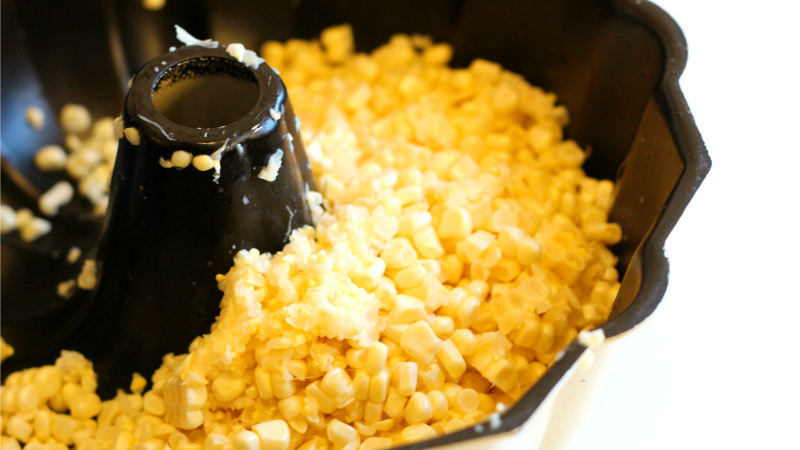 Not wanting to put all my kernels in one bag, I shucked only three ears worth corn. I then milked the cobs, scraping all the sweet corny juice out with the back of my knife.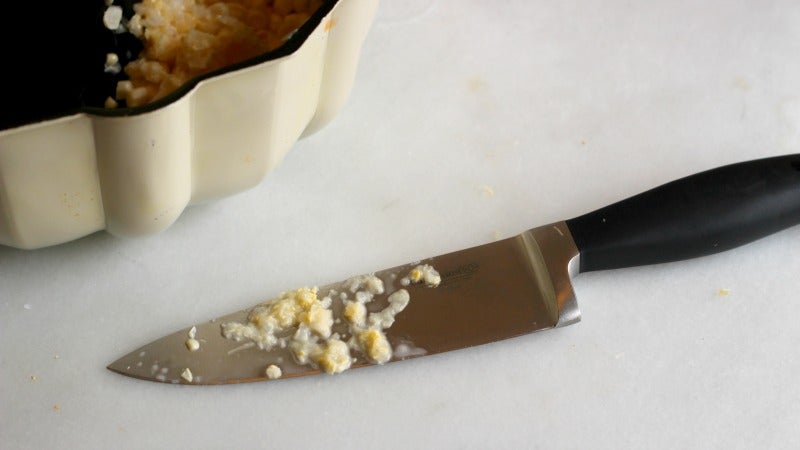 That's the good stuff.
I then put the kernels, corn milk and the cobs in a bag with the following:
3 tablespoons of salted butter
2 tablespoons of duck fat (I'm always trying to add duck fat where it doesn't belong)
1/2 cup of cream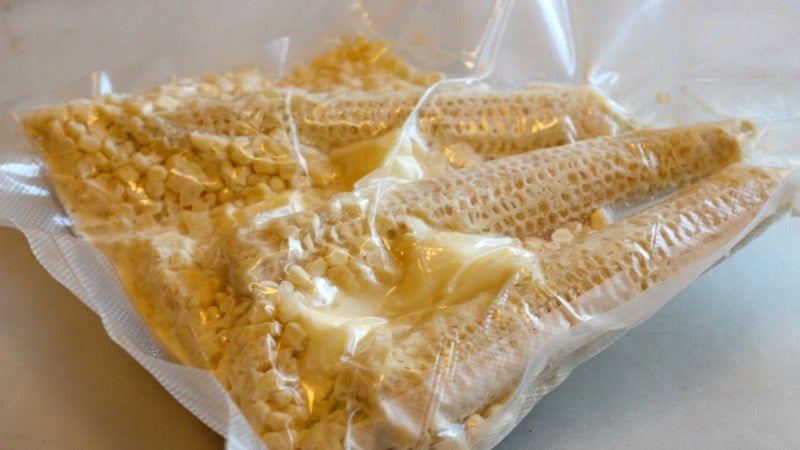 Just a pretty bag of beige.
Then the whole thing went into our friendly sous vide bath (set to 85C) for an hour, which was just enough time to watch a couple of episodes of Catastrophe and get properly emotionally abused.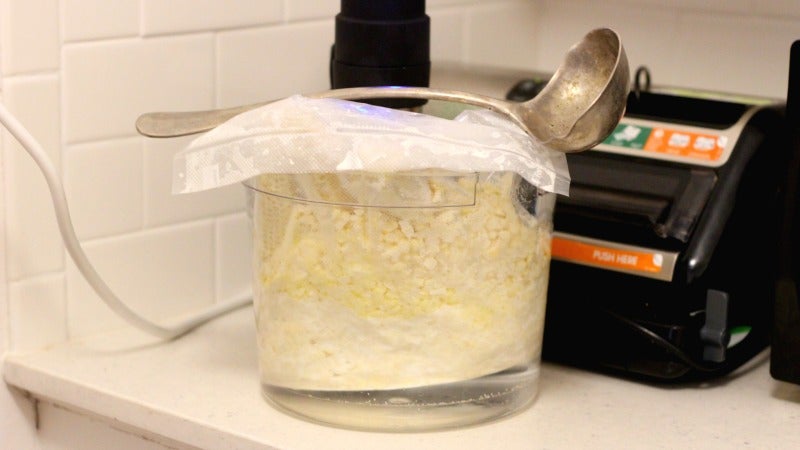 I couldn't find my clippy friends, so I used a ladle to keep the bag from floating around.
After an hour's worth of my stories, I was ready to taste test. The resulting creamed corn was OK, I guess. The corn itself was cooked just fine, but it didn't seem creamed. In my mind, creamed corn isn't just corn that's cooked in cream, but it's physically creamed as in "kind of obliterated into kind of a paste".
I also quickly realised that I had gone overboard with the fat, which had kind of muted the corn's bright and sweet flavour. I still ate it, but I had to add a good bit of Maldon and nutritional yeast, which tells you most of what you need to know.
It was back to the cutting board for me, so I shucked three more ears and revised my plan. To get that true creamed texture, I decided to blend one ear's worth of the corn with 1/3 cup of cream, hoping that this would not only improve the consistency, but imbue the dish with even more corn flavour. I then added the corn-cream, remaining two ear's worth of kernels, and only one corn cob (three had kinda clogged the bag) to a bag with four tablespoons of browned butter (to get some savouriness in there), one teaspoon of salt, and about six turns of fresh white pepper from the grinder.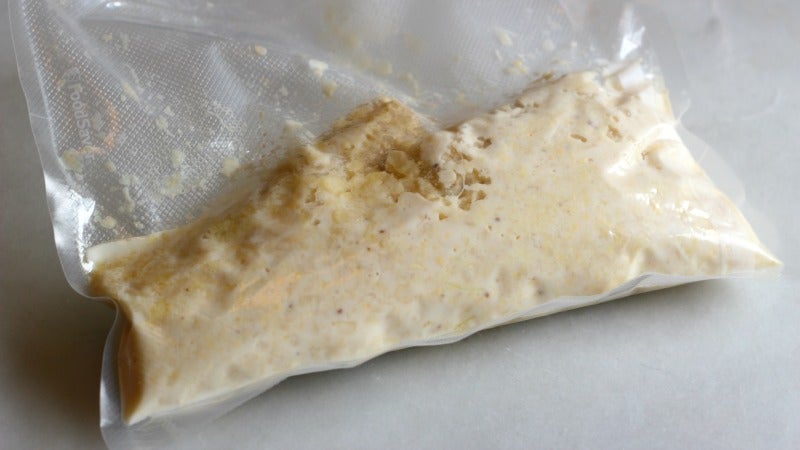 Another bag of mush.
That bag of mush went back in the tub, where it hung out for an hour at 85C.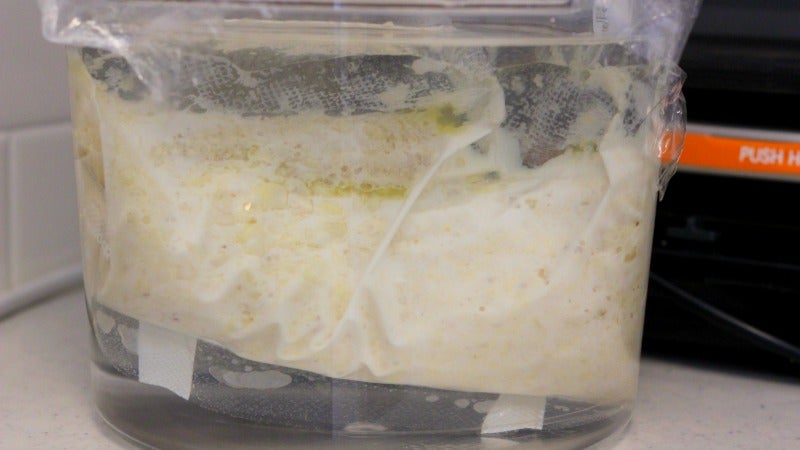 This is, quite possible, the beigest article I've ever written.
After an hour, I removed the bag from the bath and fished out the corn cob. I transferred the corn to a bowl gave it a stir and then — and I think this was quite clever — added a little beurre manie, which is fancy French for "flour butter paste" or "raw roux/", to thicken everything up. If you've never made a beurre manie before, don't worry, it's as easy as falling off a log. Just knead together a little butter and flour (equal parts by weight) until you have a smooth little flour-butterball. It will instantly thicken any sauce you add it to, which is exactly what it did with our creamed corn.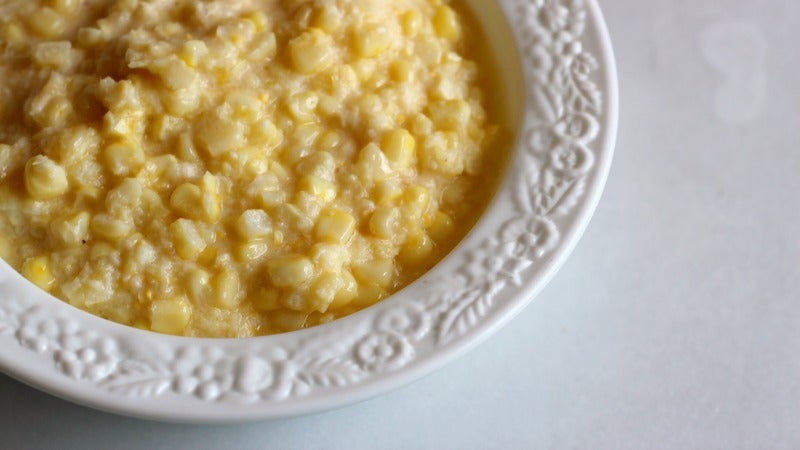 That's more like it.
So, does creamed corn sous vide?
You bet your biscuit it does. This creamed corn was some of the corniest and creamiest I've ever had. The blended corn-cream mixture not only gave me the exact texture I was looking for, but made it extra sweet, while the whole kernels kept everything bright and fresh tasting.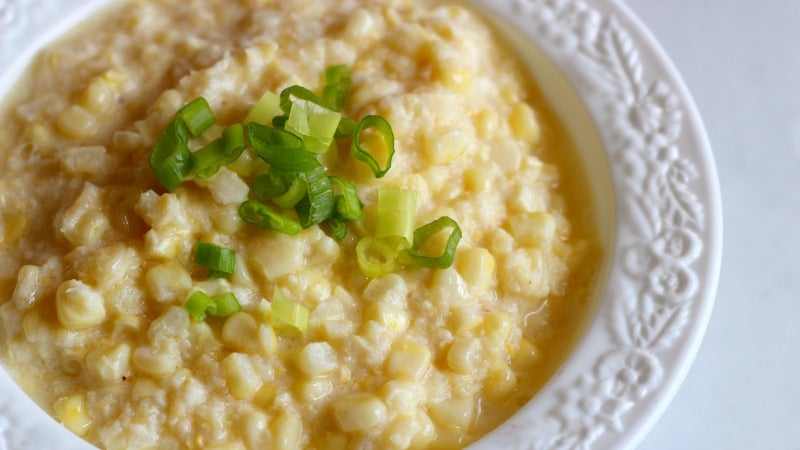 It was, in my opinion, the best of all corny worlds. In fact, I liked it so much, I think I'll bring my Anova the next time I visit my grandmother. She deserves a break from the canned stuff.