When our very own US editor-in-chief sent me a recipe for ceviche, I was excited, because ceviche combines two of my favourite activities: Eating seafood and not cooking. When I read the recipe, however, I was a little appalled, for it suggested that beautiful pieces of fresh sea bass be left in an acidic marinade for two freaking hours.
Photo by Los viajes del Cangrejo.
No.
Not only is that way too long to wait for food, but marinating the fish for that long will obliterate it in terms of texture, giving you fish that will flake apart with merely a glance.
The truth is, you can start eating ceviche after a mere five minutes in a marinade. (If you are worried about pathogens, don't be. Vibrio cholera, a seafood-borne pathogen, cannot exist in an environment that has a pH of less than 4.5, and lime juice has pH of about 2. Also, you should be using sushi-grade, super fresh fish anyway.)
I usually leave it in a little longer, for textural reasons, but I frankly consider anything longer than 20 minutes to be some sort of fish abuse. When you put a delicate piece of seafood in acid (such as lemon or lime juice), it starts to denature the proteins, rearranging their structure and allowing previously unexposed parts of the molecule to form new bonds with each other, creating a denser configuration and increasing toughness. The longer these proteins sit in acid, the tougher they get. Ten or 15 minutes is the sweet spot, in my opinion. The outside flesh will have a nice, firm and toothsome quality, but there will still be a bit of sashimi-like silkiness within. Here we show you how to get ceviche on your plate and in your mouth in under 20 minutes, with only 10 minutes of thumb twiddling.
Step 1: Pick Really Fresh Fish
Grocery store fish will not do here. Get yourself to a reputable fishmonger and get the freshest fish they have. (Tell them you will be using the fish for ceviche so they understand that freshness is of the essence.) Pick a somewhat firm, white-fleshed ocean fish, and avoid oily fishes (such as sardines) and fresh water fishes (such as catfish). Finally, trust you senses. Good fish will have an ocean-y — not fishy — smell, with firm flesh and clear eyes.
Step 2: Cut It Up
Ask your fishmonger to remove the bloodline and any bones, as neither of those things make for a pleasurable ceviche-eating experience. Once that's taken care of, decide on the type of pieces you'd like to serve, keeping in mind that smaller, thinner pieces will "cook" faster than thicker ones. I like to cut mine into 1cm cubes if I'm going to be scooping them up with a chip, but sashimi-style slices can be nice if you're making tostadas, or simply serving your ceviche as a plated protein.
Step 3: Add Acid and Aromatics
For 500g of fish, you're going to want half a cup of lime or lemon juice, or a mixture of the two. I also like to add aromatics at this juncture, such as thinly sliced purple onion, coriander, sliced jalapenos or serranos, and maybe a little minced garlic. Gently toss everything together, season to taste with salt and pepper, and gently toss again. You could add some vegetables here, but I prefer to add them right before serving so they maintain their crunch.
Step 4: Wait (But Not That Long)
Now, just because we're cooking with acid, doesn't mean we're not cooking. The change in the proteins happens very rapidly, and you'll start seeing your fish firm up and get a little opaque as early as a couple of minutes in. How long you wait is dictated mostly by your personal preference, but you can start eating your ceviche in as little as five minutes.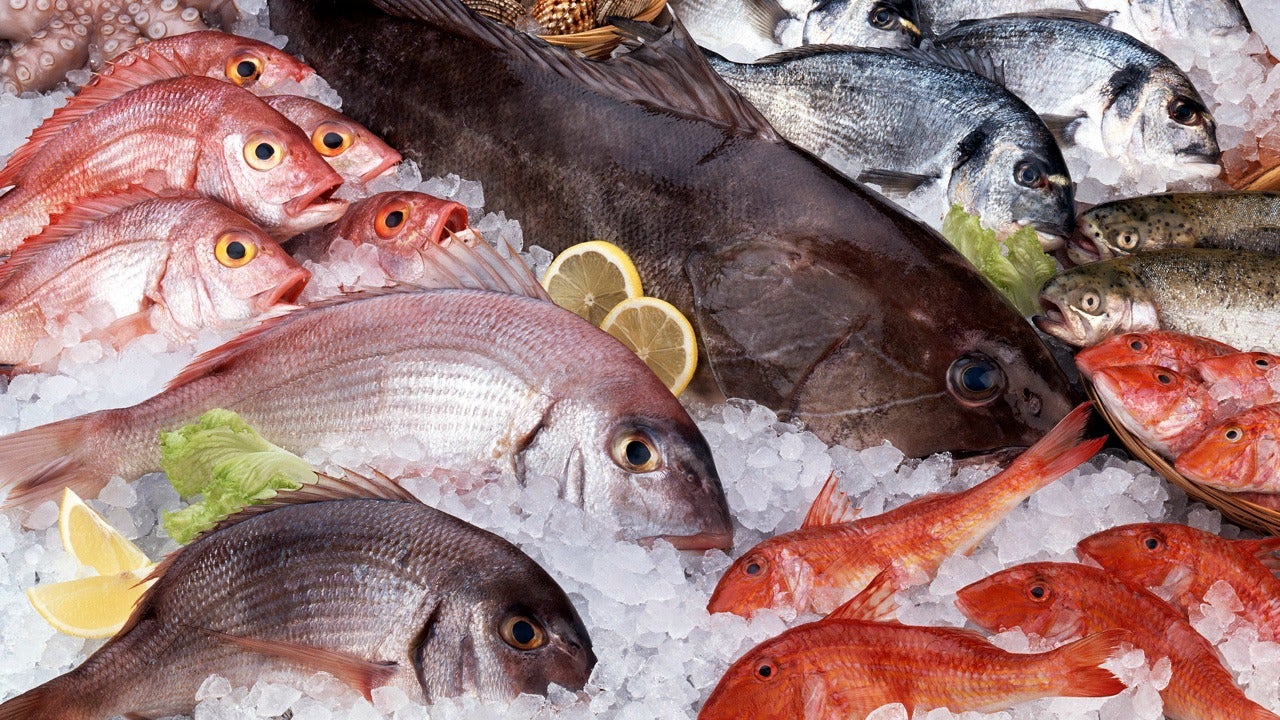 Raw fish preparations like sashimi, gravlax and crudo may seem like something you should only trust the professionals with but, if you know your stuff, you can actually buy, prepare and enjoy the raw stuff in the cosy comfort of your own home.
Read more
For 1cm cubes, five minutes will give you a bite of fish that has a barely cooked texture on the outside, with a mostly raw interior. I prefer to tuck in at around 10 or 15 minutes, which is usually enough time for the fish to have developed some lovely contrasting textures. Things get even firmer by the 20 minute mark, and once you hit half an hour your fish will be completely opaque. Go even longer and you'll start to encounter structural issues, as the fish will begin to break down and flake apart. If you're not sure what your preferred point of doneness is, simply taste as you wait, starting at the five-minute mark.
Step 5: Add In the Crunchies
Here is where I like to add my vegetables, such as super thinly-sliced radishes, fresh sweet corn, and chunks of crisp cucumber. Just throw it all in there, give everything a nice and gentle toss, and transfer to some sort of serving vessel. Serve with some good chips for the ultimate lazy meal.