Somewhere along the way your mobile phone went from being a way for your friends and family to reach you, to becoming a portal through which marketers and spammers can bombard you with calls you're not interested in. It's sort of like the landline, only much, much more irritating. Here's what you can do to reclaim your device.
Image: Alex Cranz/Gizmodo
First of all you should get your phone number on the Do Not Call Registe run by ACMA — head to donotcall.gov.au. The registration process is simple and free, and it should put a stop to at least some calls within a month.

Image: Screenshot
However, the registry only covers sales calls, and marketers who abide by it, so political, charitable and survey calls are still going to come through. If you do get an unsolicited sales call after signing up on the Do Not Call Registry, avoid interacting with the call in any way, hang up, and report the call via donotcall.gov.au's 'Lodge A Complaint' link.
Your carrier is another potential line of defence: look up spam controls on the website of whichever company you're contracted with to see what's available. All offer tools for blocking unwanted and anonymous calls, though you'll have to prove that the calls are an unwanted nuisance and fall within a specific pattern.
Beyond getting help from the government and your telco, the tools on your phone can offer some assistance too. With the arrival of iOS 10, Apple's mobile operating system supports call blocking apps, so you can enlist the services of a third-party solution.
Meanwhile if you've bought a new Samsung Galaxy phone in the last year or two, suspicious calls get flagged up automatically as a built-in feature of the dialer.
The technology used by Samsung (and some network operators) is called Hiya and you can download the free app for iOS or Android no matter what type of handset you've got. It can add context to unknown numbers and texts so you know who's on the other end, and flags up potential scam and fraud calls to keep you protected. You can also report nuisance calls from right inside the app.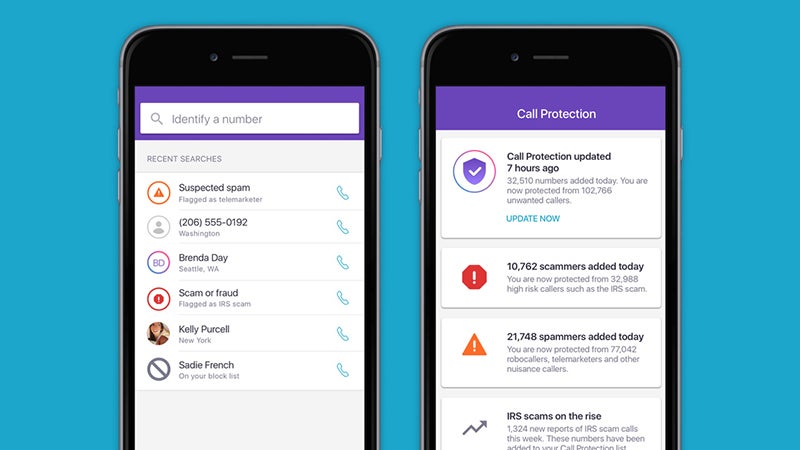 Image: Hiya
Hiya is far from the only option out there. Nomorobo, which is used by some carriers, just
launched on iOS
and identifies spam calls in a similar way — it will set you back $US1.99 ($3) a month,
but unlike Hiya
, it won't touch your contacts or call history. Meanwhile, Should I Answer? is
free for Android
and relies on its user community to warn others about unwanted calls (you can quickly leave reviews of your own in the app).
Truecaller, free for iOS and Android, is another well-established and highly-rated spam call blocker, alerting you to potentially fraudulent and unsolicited calls before you answer. It's able to identify unknown callers from an extensive database of contact details, and works with SMS messages too.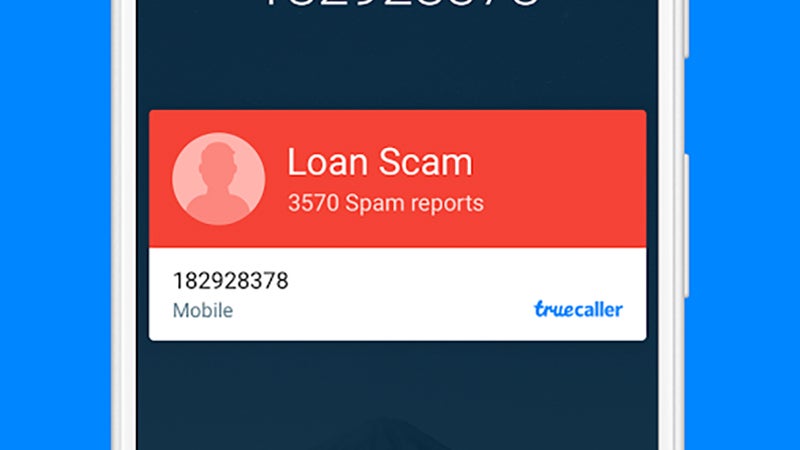 Image: Truecaller
You really are spoilt for choice when it comes it call blockers: just be sure to check the reviews, the prices, and the privacy policies before installing anything. Wireless trade organisation CITA maintains a useful list of suitable apps for Android and iOS, so if one app doesn't work for you, there are plenty of alternatives to try.
There's an element of common sense here too in terms of keeping your phone number as private as possible — that means off forms, off social media, and off any other platforms where it might be found. On the occasions where you have to supply a number, you might consider using your old landline or a second prepaid SIM number to keep unwanted calls away from your main mobile.