Thanks to their delicious, creamy nature, avocados are slippery little buggers, and freeing the pit from their buttery flesh can be tricky. If you know what you're doing however, you can remove the pit quickly (and safely) in no time.
There are three ways you can go about it, depending on what you plan to use the flesh for:
Give it a whack with a knife: If you need to keep the avocado halves whole and pretty, just give the pit a gentle whack with a heavy, sharp knife. (A dull or light blade will slide right off the pit and towards your hand, which is obviously no good.) The above video can give you a visual on the method and, if you want an extra layer of protection, you can hold the fruit in a kitchen towel.
Cut it in quarters: If you need wedges or slices — maybe for 'cado fries — simply cut the fruit into four pieces, slicing around the vertical circumference. The pit will stick to one of the quarters, and you can pluck it off.
Just squeeze it all into a bowl: If you're going to mash it all up anyway, there's no reason to be precious with your pit extraction. Just cut it in half, and squeeze everything into a bowl, pit and all. Scrape off any flesh that may be sticking to the pit, and get to guac-ing.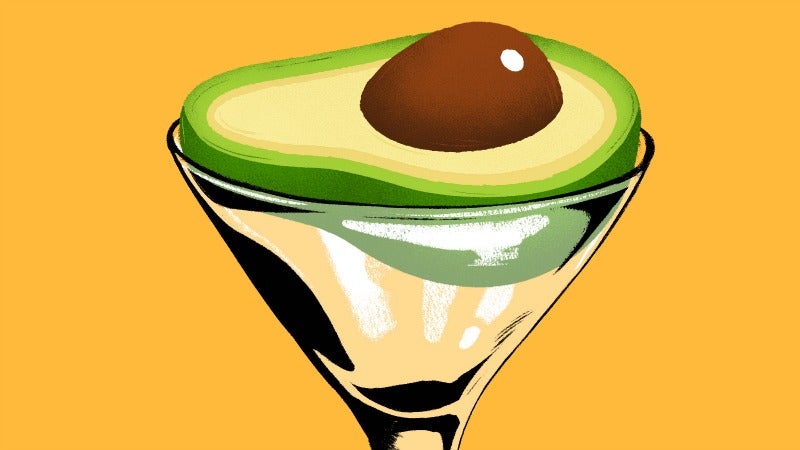 I don't know about you, but I am experiencing avocado toast fatigue. There's nothing wrong with it, but this nation-wide obsession is clouding our brains and preventing us from realising other delicious avocado applications. If you need help getting out of your avo-toast rut, we can help. Here are five new and exciting ways to get more avocados into your life and mouth, none of which involve a toaster or tortilla chips.
Read more
You are now free of pits, and can use the green fruit to make a whole variety of dishes, from fancy toast to extra creamy margaritas.
How to Remove the Pit from an Avocado – CHOW Tip