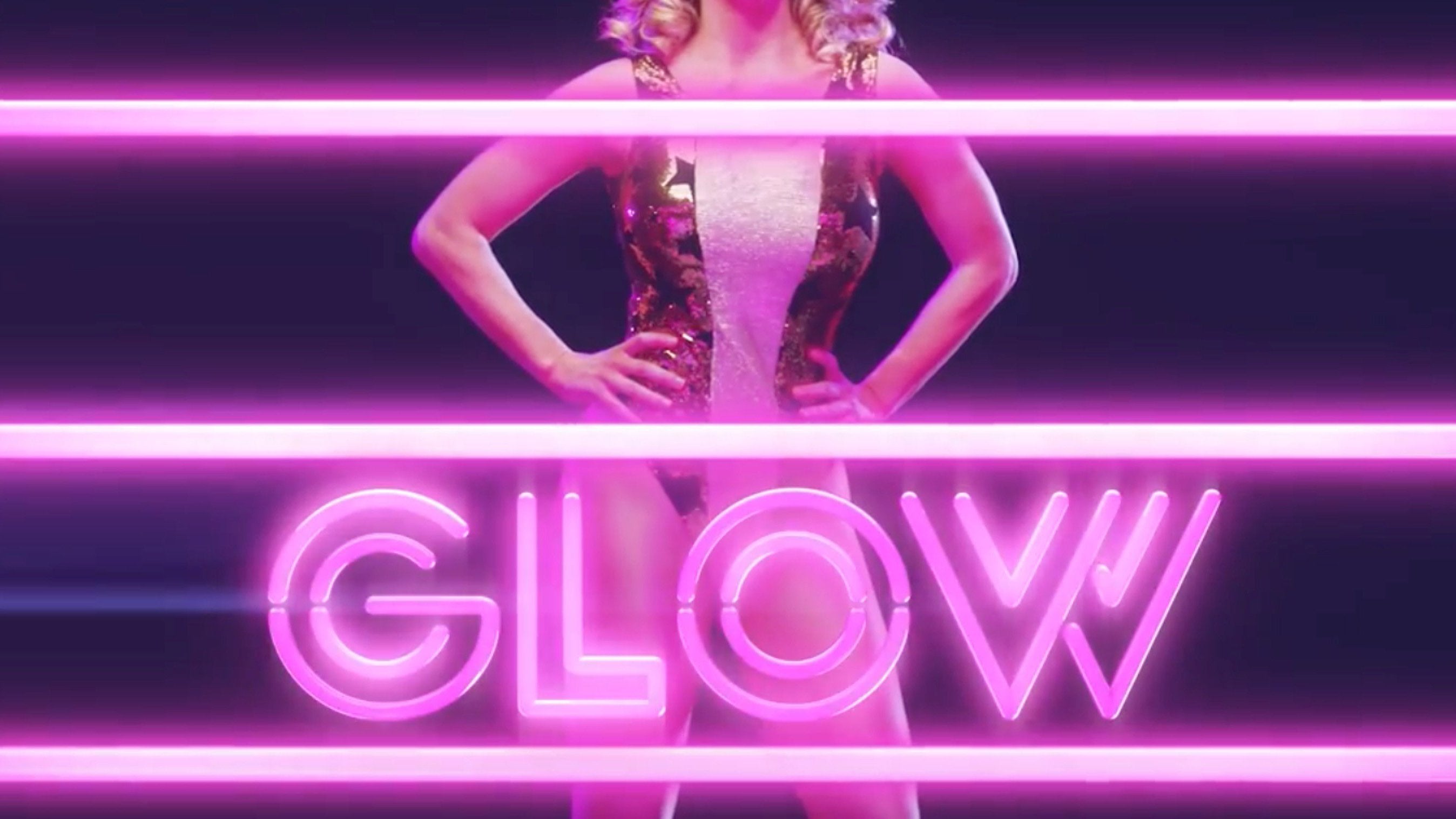 Image from Netflix Your Netflix queue is about to undergo its monthly shakeup. With each month comes the extraction of TV shows and movies from the Netflix library - a harsh reality only made better by new content being added to the platform. June is no different.
Note: This list refers to the US version of Netflix. It has a different library to Australia which changes from month to month. This information is only relevant to readers who access US Netflix using a VPN.
The streaming platform says June is all about Ladies' Night — referring to the shows and films with strong female leads like the new season of "Orange Is the New Black" and originals like "GLOW" and "Free Rein." Or even the most recent season of "Scandal" and "Quantico."
While there's a ton of great new stuff coming to Netflix, June will see a few fan favourites leaving the library, including, most egregiously, "This is Spinal Tap." If you haven't watched "Honey, I Shrunk The Kids" and "D2: The Mighty Ducks" recently, you better get on that. And Season 1 of "Bob the Builder" is going away, too — sorry, kids.
As for what's arriving, "Young Frankenstein" tops the list for the classic we're happiest to see on the roster. Disney's "Moana" and Dreamworks' "Trolls" are two additions in the animation genre. Then there are Netflix's original content offerings, which include, of course, the newest season of OITNB, a new season of "The Ranch," "You Get Me," and "Gypsy."
Leaving Netflix
June 1
D2: The Mighty Ducks
Honey, I Shrunk the Kids
Heterosexual Jill
House of Wax
Kidnapped
Knuckleball!
Las mágicas historias de Plim Plim (Season 1)
L'Auberge Espagnole
Serendipity
The Black Power Mixtape 1967-1975
The Blair Witch Project
The Good Guys (Season 1)
The Hustler
The Little Rascals
The Prince & Me
The Teacher Who Defied Hitler
The Three Musketeers
The Way of the Dragon
This Is Spinal Tap
Two Step
We Are the Giant
June 6
Private Practice (Seasons 1-6)
June 8
June 9
4:44: Last Day on Earth
Farewell Herr Schwarz
Free the Nipple
Remote Area Medical
Secrets: The Sphinx
Tough Being Loved by Jerks
June 14
Bob the Builder (Season 1)
Boys Of Abu Ghraib
June 15
June 16
June 19
Daddy's Home
Grand Piano
The Right Kind of Wrong
June 23
June 24
Agent F.O.X.
Breath of the Gods
Dragon Guardians
June 29
June 30
Killer Couples (Season 1)
Killer in the Family (Season 1)
Murder Files (Season 1)
Murder on the Social Network
My Online Bride
Arriving on Netflix
June 1
1 Night (2016)
13 Going on 30 (2004)
Amor.com (Love.com)
Arrow (Season 5, 2016)
Burlesque (2017)
Catfight (2016)
Catwoman (2004)
Chingo Bling: They Can't Deport Us All
Days of Grace (2011)
Devil's Bride (2016)
Full Metal Jacket (1987)
How the Grinch Stole Christmas (2000)
Intersection (Season 2, 2016)
Kardashian: The Man Who Saved OJ Simpson (2016)
Little Boxes (2016)
Mutant Busters (Season 2, 2016)
My Left Foot (1989)
Off Camera with Sam Jones (Series 3, 2015)
Playing It Cool (2014)
Rounders (1998)
Spring (Primavera) (2016)
The 100 (Season 4, 2016)
The Ant Bully (2006)
The Bucket List (2007)
The Queen (2006)
The Sixth Sense (1999)
Vice (2015)
West Coast Customs (Season 3, 2013)
Yarn (2016)
Young Frankenstein (1974)
Zodiac (2007)
June 2
Comedy Bang! Bang! (Season 5, Part 2, 2016)
Flaked (Season 2, Netflix Original)
Inspector Gadget (Season 3, Netflix Original)
Los Últimos de Filipinas (2016)
Lucid Dream (Netflix Original)
Saving Banksy (2014)
The Homecoming: Collection (2015)
June 3
Acapulco La vida va (2017)
Blue Gold: American Jeans (2017)
Headshot (2016)
Three (2016)
Tunnel (2016)
War on Everyone (2016)
June 4
TURN: Washington's Spies (Season 3, 2016)
June 5
June 7
Disturbing the Peace (2016)
Dreamworks' Trolls (2016)
June 9
My Only Love Song (Season 1, Netflix Original)
Orange Is the New Black (Season 5, Netflix Original)
Shimmer Lake (Netflix Original)
June 10
Black Snow (Nieve Negra) (2017)
Daughters of the Dust (1991)
Havenhurst (2017)
Sword Master (2016)
June 13
Oh, Hello On Broadway (Netflix Original)
June 14
Quantico (Season 2, 2016)
June 15
Marco Luque: Tamo Junto (Netflix Original)
Marvel's Agents of S.H.I.E.L.D. (Season 4, 2016)
Mr. Gaga: A True Story of Love and Dance (2015)
June 16
Aquarius (Season 2, 2016)
Counterpunch (Netflix Original)
El Chapo (Season 1, 2017)
The Ranch (Part 3, Netflix Original)
World of Winx (Season 2, Netflix Original)
June 17
Grey's Anatomy (Season 13, 2016)
Scandal (Season 6, 2016)
The Stanford Prison Experiment (2015)
June 18
June 20
Amar Akbar & Tony (2015)
Disney's Moana (2016)
Rory Scovel Tries Stand-Up For The First Time (Netflix Original)
June 21
Baby Daddy (Season 6, 2017)
Young & Hungry (Season 5, 2017)
June 23
American Anarchist (2016)
Free Rein (Season 1, Netflix Original)
GLOW (Season 1, Netflix Original)
Nobody Speak: Trials of the Free Press (Netflix Original)
You Get Me (Netflix Original)
June 26
June 27
Chris D'Elia: Man on Fire (Netflix Original)
June 28
June 30
Chef & My Fridge: Collection (2014)
Gypsy (Season 1, Netflix Original)
It's Only the End of the World (2016)
Little Witch Academia (Season 1, Netflix Original)
The Weekend (2016)