The Nintendo Classic Mini NES is no more. Despite selling like the proverbial hot cakes and making Nintendo a boatload of cash, the company has decided to cancel production of its miniature retro console in the West. Australian retailers have been instructed to stop taking online orders with shipments suspended indefinitely. If you still haven't managed to get your hands on one, time is running out.
As reported on Kotaku, Nintendo has abruptly decided to end production of the NES Classic in western markets, effectively killing one of its most popular products in years.
"Throughout April, NOA territories will receive the last shipments of NES Classic Edition systems for this year. We encourage anyone interested in obtaining this system to check with retail outlets regarding availability," the company confirmed to IGN.
The above statement relates specifically to North American production, but Aussie consumers appear to be in the same boat. According to the ever-reliable Vooks.net, stores in Australia have been told by Nintendo that "there will be no more NES Mini stock to order and to stop taking orders / pre-orders for them if they were doing so."
Given its immense popularity in Australia and the US, Nintendo's decision to axe the of the Nintendo Classic Mini NES seems odd to say the least. We wouldn't be surprised if this was a deliberate ploy by the company to maintain the product's "buzz".
Tellingly, the company followed up its shock announcement with the following:
"We understand that it has been difficult for many consumers to find a system, and for that we apologise. We have paid close attention to consumer feedback, and we greatly appreciate the incredible level of consumer interest and support for this product."
We fully expect the NES Mini to periodically re-appear on shelves – always in limited quantities, natch. Hopefully, it will be joined by a Mini SNES.
For those still on a desperate lookout for the product, check out our Nintendo Classic Mini NES online buying tips.
[Via Kotaku]
The worldwide struggle to bag a Nintendo Classic Mini NES has been tough on everyone. If you've managed to resist the lure of the eBay reseller (damn their eyes), we have some good news for you. the Nintendo Classic Mini NES will be available to buy on Target's online store on Monday for $99. Here are some online buying tips to improve your chances.
Read more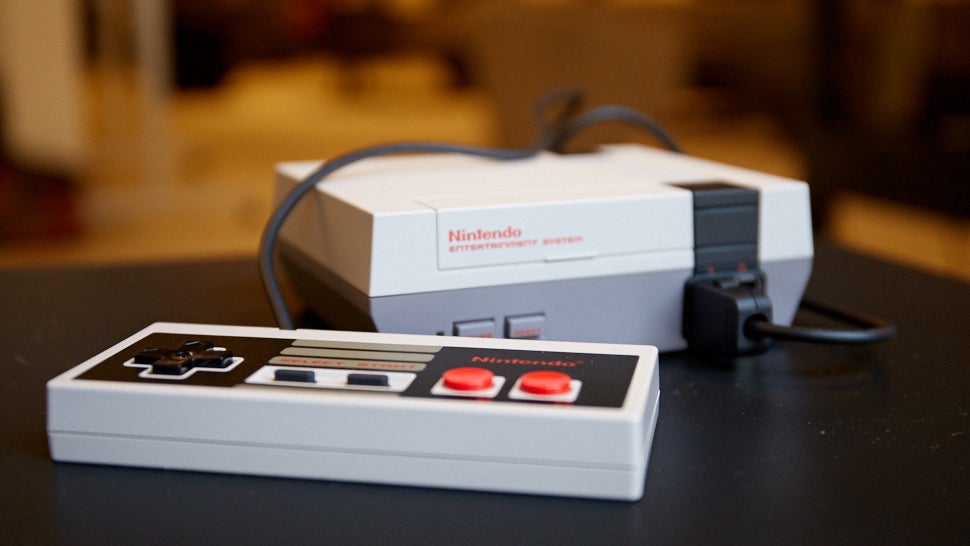 The NES Classic Edition is a miniature version of the original 1986 video game console officially produced by Nintendo. It comes equipped with a HDMI port, a wireless controller and 30 inbuilt games. We recently put it to the test and fell in love with all over again. Here is our verdict.
Read more