The movies of 2017 are a truly star-studded bunch. There's Spider-Man, Batman, Wolverine, Thor and Wonder Woman. King Kong, the Gunslinger, Power Rangers. Luke Skywalker, Peter Quill and Jason Voorhees. The return of Rick Deckard, Jack Sparrow and Optimus Prime. The list goes on and on.
To help you keep track of them all, here's our handy guide to the science fiction, fantasy, horror, superhero and generally weird movies coming out between now and December. We've also included trailers for the most exciting releases – so bring yer popcorn!
2017 has already seen some stunning movies hit cinemas, including M. Night Shyamalan's Split, T2 Trainspotting, Logan and Life. With eight more months left in the calendar year, there are still plenty of great films waiting in the wings. We've assembled the most promising and geek-friendly ones below.
Note: These are all Australian release dates and are subject to change. You will care about some of these movies a lot more than others. There are quite a few trailers below, so we recommend waiting a minute for the page to fully load.
---
APRIL
Sleight
A hit at last year's Sundance Film Festival, Sleight is an independent movie about a boy who uses magic… which may not actually be magic. The film has drawn comparisons to Chronicle, so sign us up. (TBC)
---
A Dog's Purpose
Movies about dogs are either really happy or really sad, but A Dog's Purpose is attempting to be both. Based on a best-selling book, the film follows a dog who is reincarnated through several generations. (April 6)
---
Spark
There is a lot of animation coming out this year, but few have a premise as cool as Spark. In this film, a monkey goes on an epic space adventure to save Earth from an evil villain. Hilary Swank, Susan Sarandon, and Jessica Biel provide voices. (TBC)
---
Fast & Furious 8
---
Guardians of the Galaxy Vol. 2
MAY
---
King Arthur: Legend of the Sword
The long-delayed Guy Ritchie movie stars Charlie Hunnam as the titular character in a film that was at one time expected to kick off a whole franchise. That's probably not the case anymore, but we're holding out hope that the movie is at least passable. (May 11)
---
Alien: Covenant
PrometheusAlien
---
Pirates of the Caribbean: Dead Men Tell No Tales
---
The Circle
Based on a novel by Dave Eggers, the director of The Spectacular Now brings us this story of a major social media company called The Circle, run by Tom Hanks. He hires Emma Watson, who then teams with John Boyega when they realise the company is doing very bad things. (May 25)
---
JUNE
Wonder Woman
Batman v Superman
---
Cars 3
One of Pixar's most recognisable franchises is back. This time the conceit of the first film is inverted as the former young up and comer Lightning McQueen is now the old guard, battling a much newer series of race cars. From the first teaser, it looks like Pixar is going dark here, which is just what this franchise needs. (Jun. 16)
---
The Mummy
The Mummy
---
Transformers 5: The Last Knight
Transformers
---
Captain Underpants
Ed Helms is the voice of the very naked superhero based on a popular series of books. In the books, two students (Kevin Hart and Thomas Middleditch) hypnotize their principal to become the titular character. (June 22)
---
Amityville: The Awakening
I want to crap on yet another Amityville movie, especially one that has been delayed for several months, but Jennifer Jason Leigh stars in this one and her kids are played by Bella Thorne and Thomas Mann. It can't be THAT bad, right? (TBC)
---
Despicable Me 3
The Minions are back, this time with the man who introduced them: the evil criminal Gru, voiced by Steve Carell. In this third film, Gru and his minions will take on an '80s inspired villain voiced by Trey Parker, the co-creator of South Park. (Jun. 15)
---
July
Spider-Man: Homecoming
---
War for the Planet of the Apes
Planet of the ApesWar
---
Black Panther
---
Dunkirk
---
Valerian and the City of the Thousand Planets
TheFifth Element
---
The Dark Tower
Stephen King's epic fantasy tale is finally making its jump to the movies. Idris Elba is the Gunslinger, a legendary knight in an odd world where he has to hunt down the Man in Black (Matthew McConaugney) on his way to save his world at the Dark Tower. Like many other films this year, the studio hopes this is the start of a long, fruitful franchise. Unlike some of those other films, this one has the literature to back it up. (Jul. 27)
---
AUGUST
Blazing Samurai
Blazing Samurai, a.k.a. Earth 2 Kung Fu Panda, is about a dog who wants to be a samurai and goes out to be trained by an ancient master. The only thing redeeming the cliched plot is the voice cast, which includes Michael Cera, Ricky Gervais, Mel Brooks, Michelle Yeoh and Samuel L. Jackson. (TBC)
---
---
Iron Sky: The Coming Race
Iron Sky
---
Annabelle 2
The killer doll is back in this sequel to the spinoff from the Conjuring series. (Aug. 10)
---
Cadaver
A mysteriously murdered body is delivered to a morgue and, soon after, all kind of terrible crap starts happening. Yup, sounds like a horror movie. (TBC)
---
Polaroid
Another small horror movie, this one about an old polaroid camera that kills anyone whose picture gets taken with it. (TBC)
---
September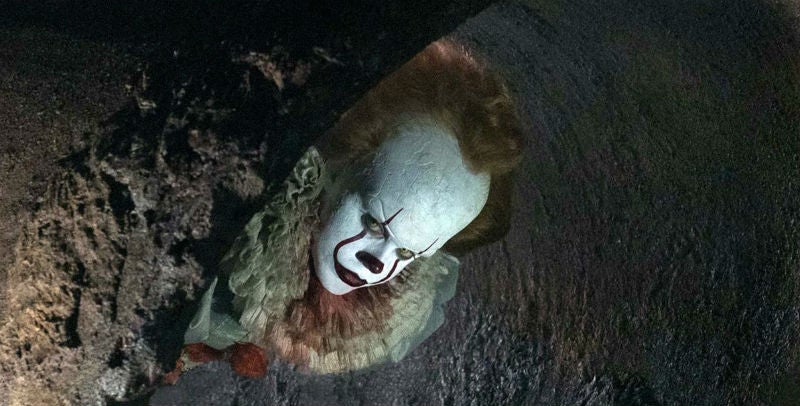 It
One of Stephen King's most famous novels gets a second live action adaptation, this one from the director of Mama. Not much is known about how the adaptation will work, but we know the kid killing clown Pennywise will be right in the middle of it. (Sept. 7)
The Emoji Movie
The Angry Birds Movie
---
20,000 Leagues Under the Sea
Not much is known about Bryan Singer's upcoming Leagues adaptation on the classic Jules Verne novel. We're simply told Captain Nemo explores the mysteries of the ocean deep in his submarine Nautilus. Watch for this one to slip into 2018 or beyond.
---
World War Z 2
Brad Pitt goes full zombie withdirector, David Fincher. 2017? Maybe.
---
Splinter Cell
Yeah, also doubting that the Splinter Cell movie — currently slated for 2017 — will actually arrive in 2017. Supposedly Tom Hardy is still attached to star. Eventually.
---
The Lego Ninjago Movie
The year's second Lego Movie, neither of which is The Lego Movie, tells a story based on the popular martial arts themed subset of the building toy. (Sept. 21)
---
Flatliners
A group of medical students decides to start killing, then bringing each other back to life for kicks. Sounds familiar? This is a remake of a 1990 movie, though the casting of Kiefer Sutherland alongside with new stars Ellen Page, Diego Luna, and Kiersey Clemons suggest it's kind of a sequel ,too. (Sept. 28)
---
Kingsman: The Golden Circle
With a new James Bond movie nowhere in sight, fans of spy movies will just have to settle for Kingsman. This sequel to Matthew Vaughn's 2014 hit brings back Taron Edgerton as well as Colin Firth (somehow, since his character died in the first film) along with new additions like Channing Tatum, Halle Berry, and Elton John. (Sept. 28)
---
OCTOBER
Blade Runner 2049
Blade Runner
---
My Little Pony
Somehow this wasn't a thing before 2017, but, finally, the insanely popular My Little Pony: Friendship is Magic show is getting a full-length film on the big screen. (TBC)
---
Friday the 13th
We're sceptical that this movie is actually going to happen as it's been in flux for years now, but all rumours are that if this film comes out, it will once again reboot the franchise with a focus on Jason's past and mythology, which sounds good to us. (TBC)
---
Geostorm
The producer of Independence Day makes his directorial debut with this Gerard Butler vehicle about a man who travels into space to fix the environment, just as his brother leaves of a plot to assassinate the president. (TBC)
---
Insidious Chapter 4
Lynn Shaye is back for a fourth straight Insidious film, despite having died in the first movie. No matter. Any more exploration of the fascinating in between world of The Further sounds good to us. (TBC)
---
Untitled Cloverfield Movie
Originally called God Particle, the latest film in Bad Robot's Cloverfield franchise (series? spinoffs?) is about a group of astronauts who make some kind of shocking discovery while in space. That discovery may or may not be the Earth disappearing. Either way, we love both other films in this series (franchise? sequels?) so we're on board. (TBC)
---
Saw: Legacy
This, again, is one of those horror sequels that is technically scheduled to come out on this date but who really knows. I hope it does, though, as the Saw franchise has always been a surprising little treat during the Halloween season. (TBC)
---
NOVEMBER
Thor: Ragnarok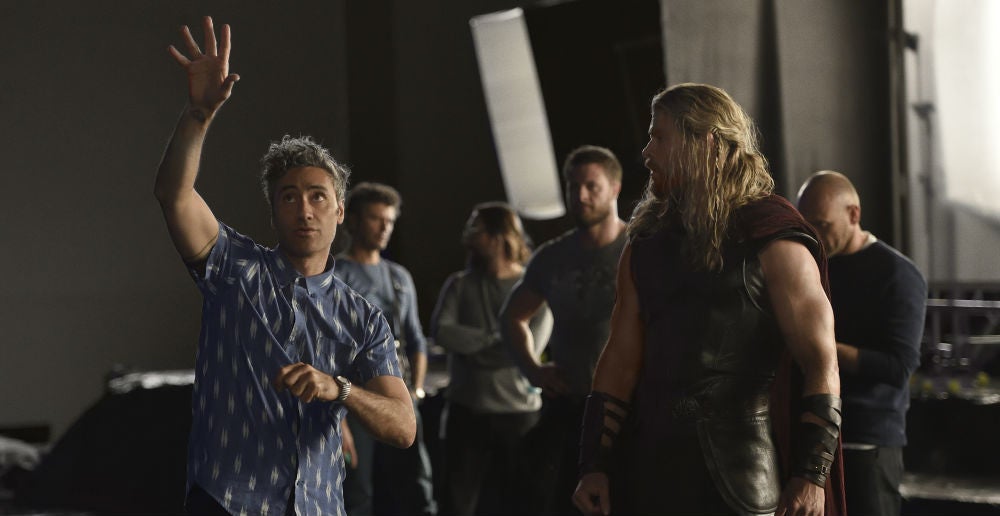 hat We Do In The Shadows
---
The Star
An animated retelling of the Christmas Nativity Story, with a little help from The Jim Henson Company. (TBC)
---
Justice League
---
Coco
Pixar's second release of the year is the original story of a young boy who travels to the land of the dead to learn about his family's complex distaste for music. Lee Unkrich (Toy Story 3) directs an impressive cast including Benjamin Bratt and Gael García Bernal. (TBC)
---
DECEMBER
Star Wars: Episode VIII
Two years ago, the Force Awakened. Now it's woke, and we're finally going to see what happens between Luke, Rey, Finn, Kylo, Snoke and the rest of the ongoing Star Wars universe. Director Rian Johnson has big shoes to fill considering, whatever this film is eventually called, it will be expected to be The Empire Strikes Back for this generation. No pressure. (Dec. 15)
---
Jumanji
Dwayne Johnson, Kevin Hart, Jack Black and Karen Gillan star in the latest interpretation of the board game that comes alive when you play it. This film, not beholden to the 1995 Robin Williams film, is said to pay tribute in some way. And the Christmas release suggests big things are expected from the big budget adventure. (TBC)
---
Downsizing
Matt Damon, Kristen Wiig and Christoph Waltz star in this comedy/satire about a guy who realises he would have a better life if he were to shrink himself. (TBC).
---
The Six Billion Dollar Man
Mark Wahlberg is set to star in this modern remake of the classic TV show, the Six Million Dollar Man, about a secret agent who injured and given bionic upgrades. It hasn't even started filming, though, so this one may be delayed. (TBC)
---
Ferdinand
The team behind Ice Age is adapting the popular children's book The Story of Ferdinand, into a family animated movie. It's about a bull who prefers not to fight and instead just sits down in the middle of the ring. (TBC)
---
Also To Be Confirmed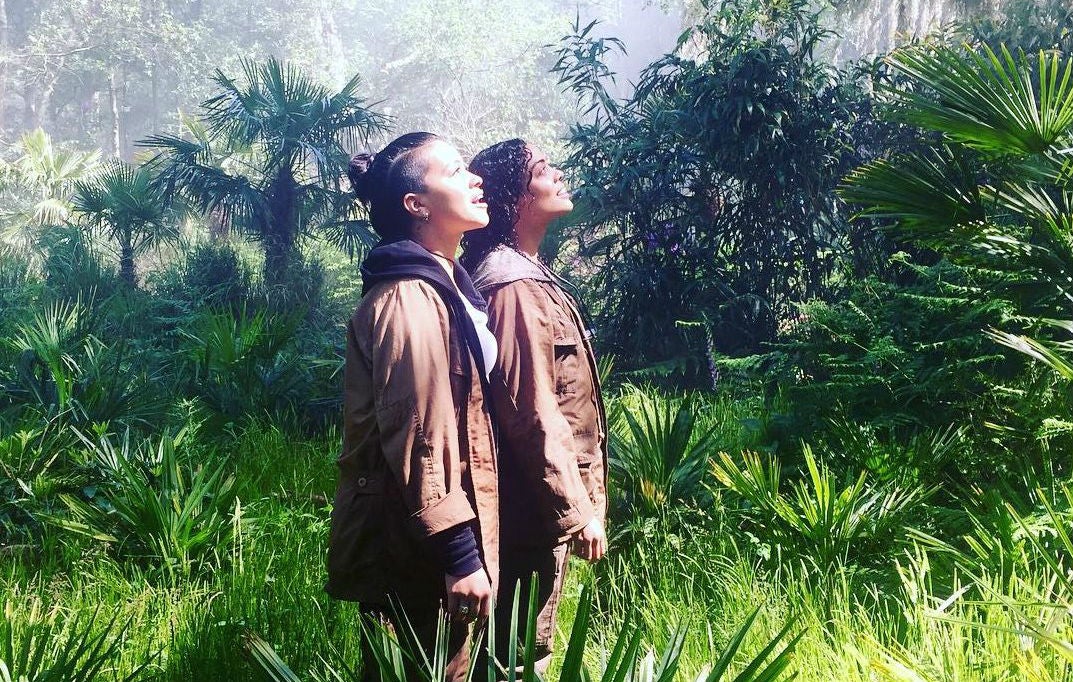 Anhiliation
The director of Ex Machina, Alex Garland, is back with a scifi adaptation of Jeff VanderMeer's book about scientists investigating a weird new section of the Earth. Natalie Portman, Jennifer Jason Leigh, Gina Rodriguez, Tessa Thompson, and Oscar Isaac star.
How to Talk to Girls at Parties
Neil Gaiman's short story about boys who go to a party to meet girls, only to find out the girls are actually aliens, is being directed by Hedwig and the Angry Inch's John Cameron Mitchell and stars Nicole Kidman and Elle Fanning.
Okja
Snowpiercer director Bong Joon-ho is back with another genre-bending film, this time as a girl fights a giant corporation from taking her pet: a massive, massive monster.
The Shape of Water
Guillermo del Toro goes back to the genre that made him famous: independent thriller. This time, it's a cold war romance that somehow involves a fish creature played by Doug Jones.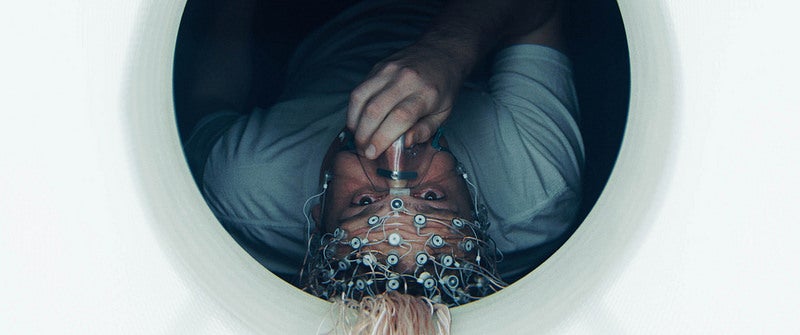 The Discovery
Premiering at Sundance, Jason Segel and Rooney Mara are two people who fall in love just as the discovery is made that there is, in fact, an afterlife. The director's last film was the amazing The One I Love.
Mute
The director of Moon and Warcraft, Duncan Jones, is back in the scifi realm with this film about a mute bartender who must go into a seedy futuristic underworld to find the love of his life. Paul Rudd and Alexander Sarsgaard star. And if you think the Blade Runner-esque neon aesthetic is great, wait until you get a load of Paul Rudd's mustache.