A LEGO organisation station can help you keep those tiny bricks organised, but if you really want to step things up, you'll love Brick Architect's custom labels.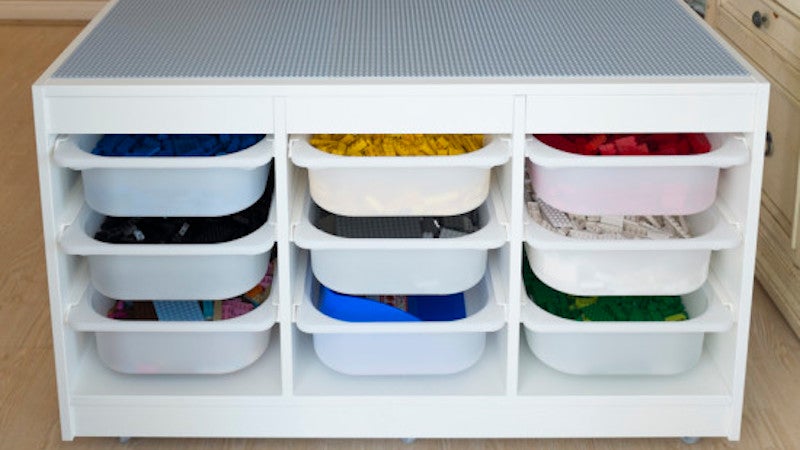 LEGOs can be tough to keep organised, but over on IKEA Hackers, they have put together a guide that fits a number of IKEA parts together with a few third-party drawers to get things organised.
Read more
Pretty much every single type of LEGO has a label here, with about 950 different labels included. Once you have a label printer, you can download a PDF, print these labels directly on the printer, then slap those labels on your LEGO cabinet of choice. While you'll need your own Brother P-Touch Label printer for these to work, the PDF itself is free and gets updated pretty frequently. Just last month 55 new labels were added for mini figures, accessories, plants and animals. The labels are made by author Tom Alphin, whose The LEGO Architect is a best selling, very cool book that teaches some architecture basics using LEGO. You can download everything you need and get instructions for printing the labels over at Brick Architect.
LEGO Brick Labels [Brick Architect]
Thanks @stark317 for sending this in!