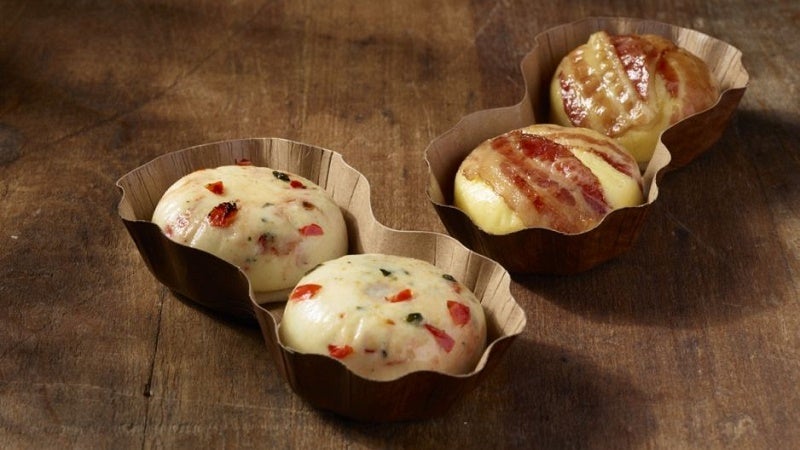 Starbucks in the US is now selling new Sous Vide Egg Bites, but you'll be happy to know you can easily make your own version at home.
Image via Starbucks.
Those egg bites are popular because they pack a lot of flavour in a tiny snack-like form, and Instructables user bryank54 knows exactly how to replicate that. To make your own, you'll need eggs, grated cheese (he uses Gruyere), cream cheese, salt, bacon or whatever else you'd like in your egg bites and some 100g canning jars that have the two-piece lids. You'll also need some way to sous vide, of course. Once you have all of your ingredients, mix them all up and fill your jars. Then sous vide the jars at 77C for one hour. You can find more detailed instructions at the link below.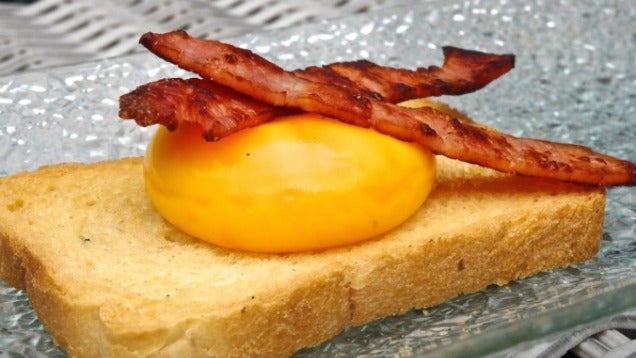 '.The main advantage of sous vide cooking is control. With a constant temperature water bath, you greatly decrease the danger of overcooking your food, which makes it a perfect method for the egg, a humble food that can be transcendent if cooked properly, but rubbery and sulfuric smelling if overdone..'
Copycat Sous Vide Eggs (Starbucks) [Instructables]