This tip goes out to anyone who likes to stay as organised as possible, even when it comes to grocery shopping. You can make the process so much smoother at the checkout and when you put away your groceries at home by grouping similar items in your cart. Here's how it works.

Image by eddie.welker.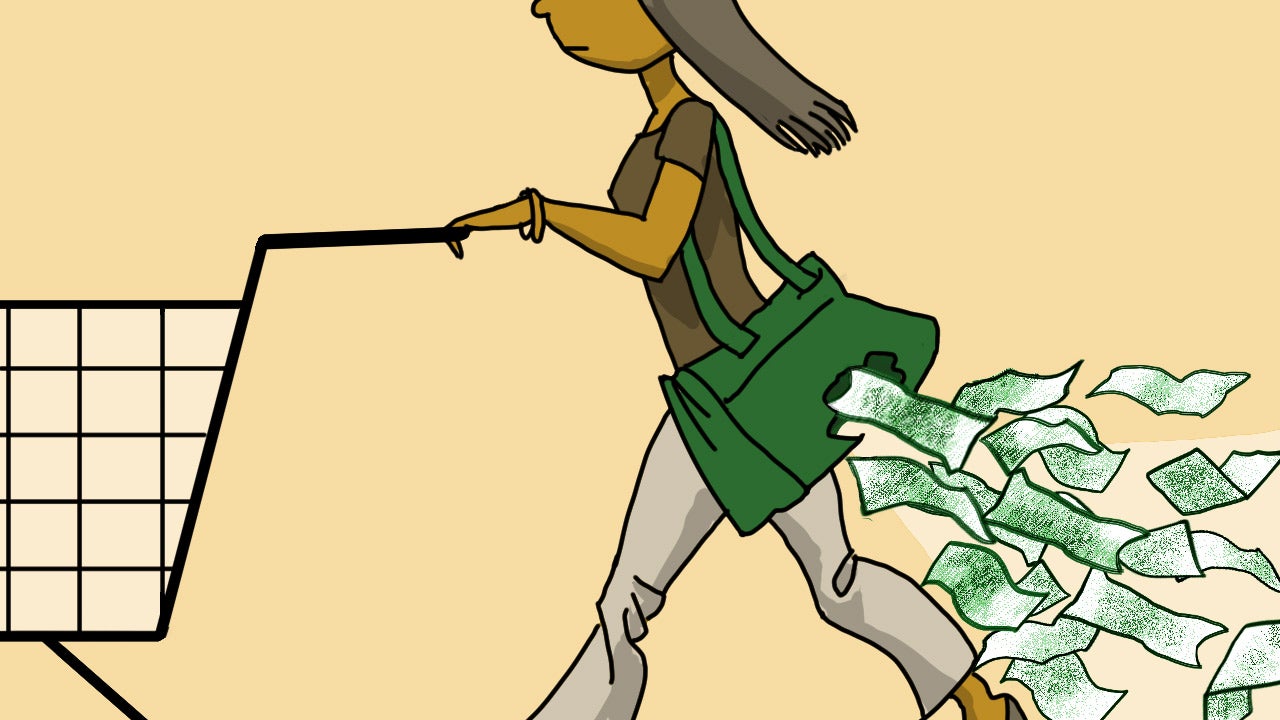 Shopping at the supermarket is one of those universal chores most of us could do better at. Here are ten common mistakes at the supermarket -- and how to avoid them.
Read more
Normally, when most of us go grocery shopping, we toss things into our cart like we're on the set of a game show. Food52 suggests that you don't think of your shopping cart as a dump truck. Rather, think of compartmentalising your foods to help your future cashier help you.
Keep the refrigerated with the refrigerated; the dry goods with the dry goods; the potatoes, onions, and other counter-top dwellers together; the fragile vegetables in another section of your cart (preferably that protected upper level); and so on and so forth. Then, unpack your cart with these groups in mind, too, so that the friendly cashier can place them in bags in an organised fashion that will ultimately make it faster for you when you're unpacking at home.
Nice and simple.