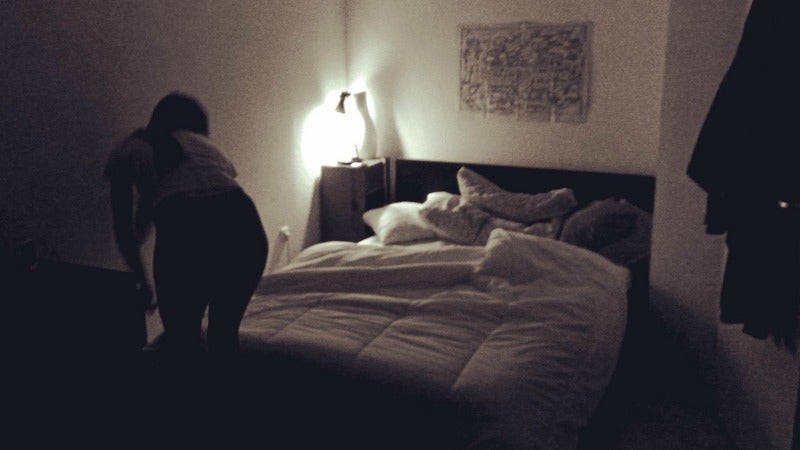 Whether or not you make resolutions, the new year can make you want to shake things up a bit. If you want to breathe new life into your bedroom without spending any money, consider shifting the bed slightly.
Actually, there are quite a few ways you can spruce up your space without spending a dime, and you should check them all out in the link below, but there are three ways you can update your boudoir by moving your bed:
Move It Away From the Wall: If your bed is wedged in a corner, moving it just six inches away from the side wall will make the task of making the bed much easier. 
Un-Centre It: Make a cosy little dressing or reading space by sliding the bed down a wall so it's not so centered; you'll feel like you have two rooms instead of one.
Float It: If you live in a studio, floating you bed so it touches no walls can let you back any number of things up against the back of the headboard, "instantly creating division in the space."
Also, I'm sure you've do this on the reg, but make sure you wash your sheets. Never underestimate the power of freshly-washed sheets. (I've also heard that some people iron their bed clothes, but that seems a bit much.)
5 Ways to Freshen Up a Space Without Spending a Cent [Food52]