Image: Krissy Tower, Flickr
Beer and ice cream are good. Sweltering weather is bad. As such, I suggest you combine the two good things to beat the impending Aussie heat with these amazing 'beer float' flavour combinations.
Though this graphic is geared specifically towards Baskin-Robbins, there's no reason you can't apply its wisdom to other brands that are more readily available in Australia. For example, watermelon sorbet would be great in a cucumber gose (or a sour to be quite honest) no matter who churns it.
Just keep these things away from kids lest they chug one down in the mistaken belief it's a spider. Here are the combos: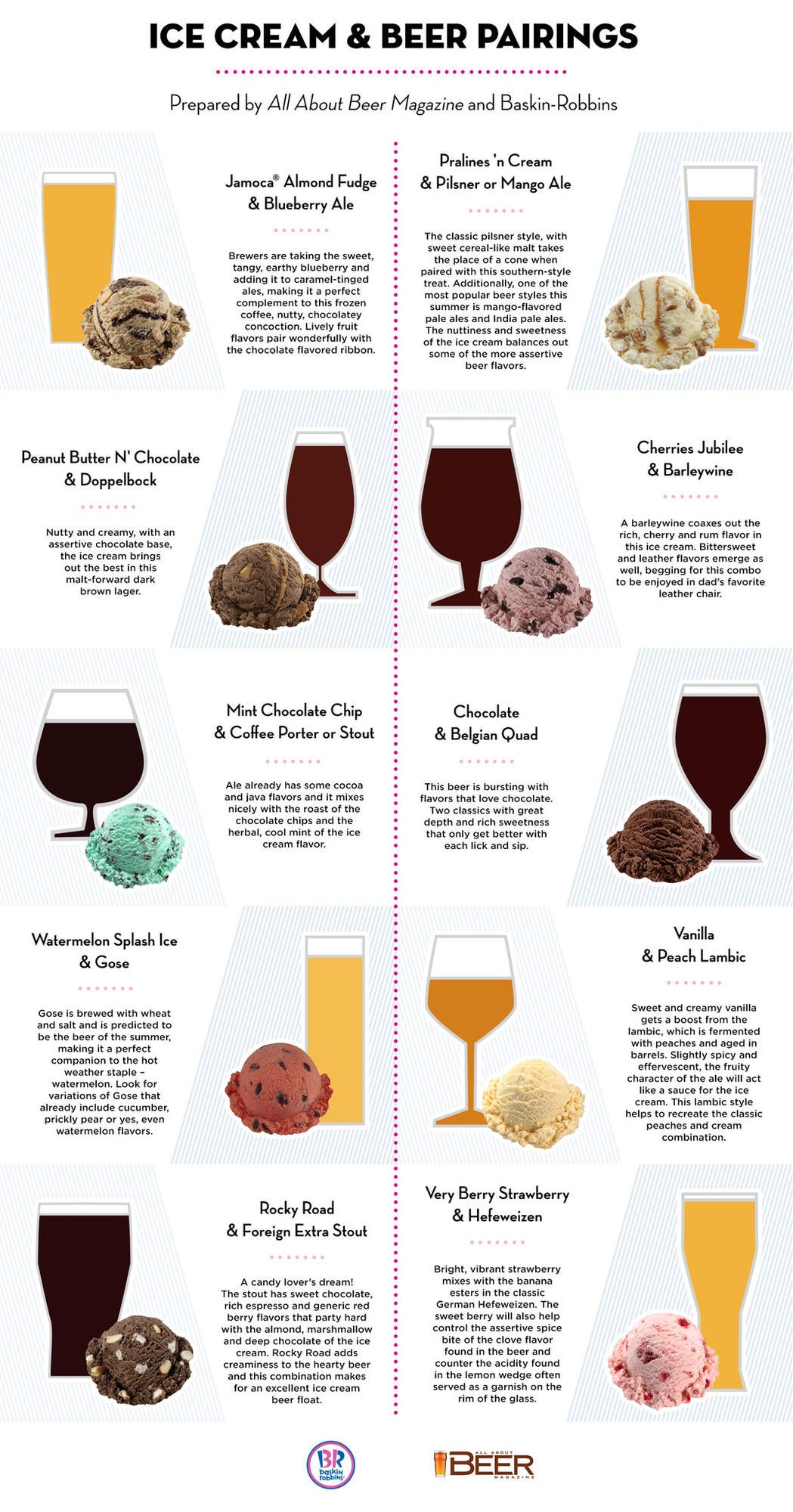 [Via Los Angeles Times]