Alex's workspace is notable not just because he has a great-looking ultrawide and a spacious desk, but also because everything's wall-mounted. The display is mounted to a partition wall the cables are run behind, there's bias lighting everywhere, and yes, his PC is mounted to the wall too, in an acrylic case no less.

The photo above is a good side-on shot of the whole setup, with some purple lighting directly behind the display and a good video of his keyboard, mouse, huge mousepad (although he doesn't tell us what model of anything he has) and his plant, but you can also see his PC mounted to the wall there too. Here's another view where you can see the computer (and the plant) more clearly: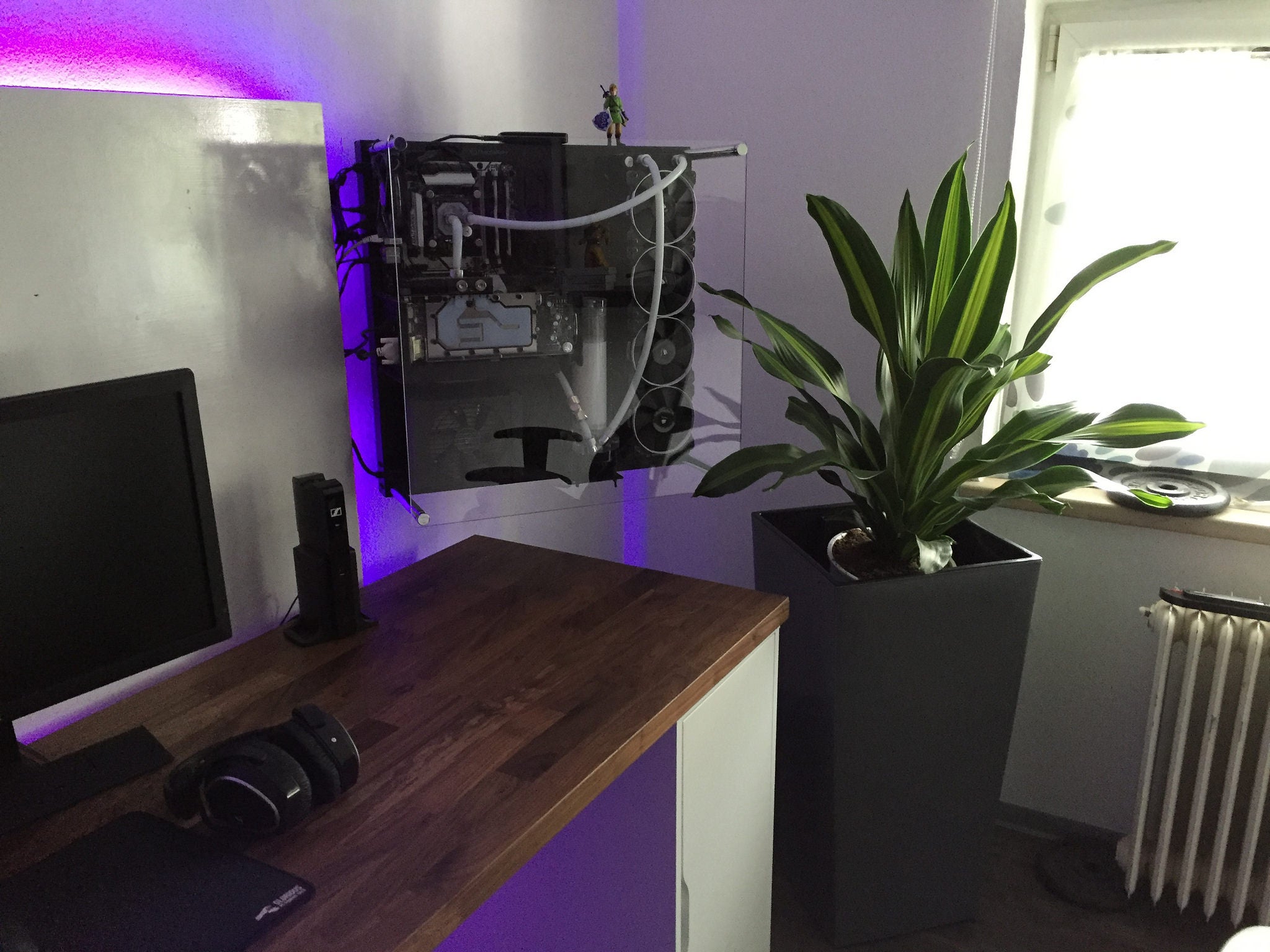 Here's a pulled-back shot of the whole workspace, lit up both with lighting behind the display itself, and behind the board that the display is mounted to: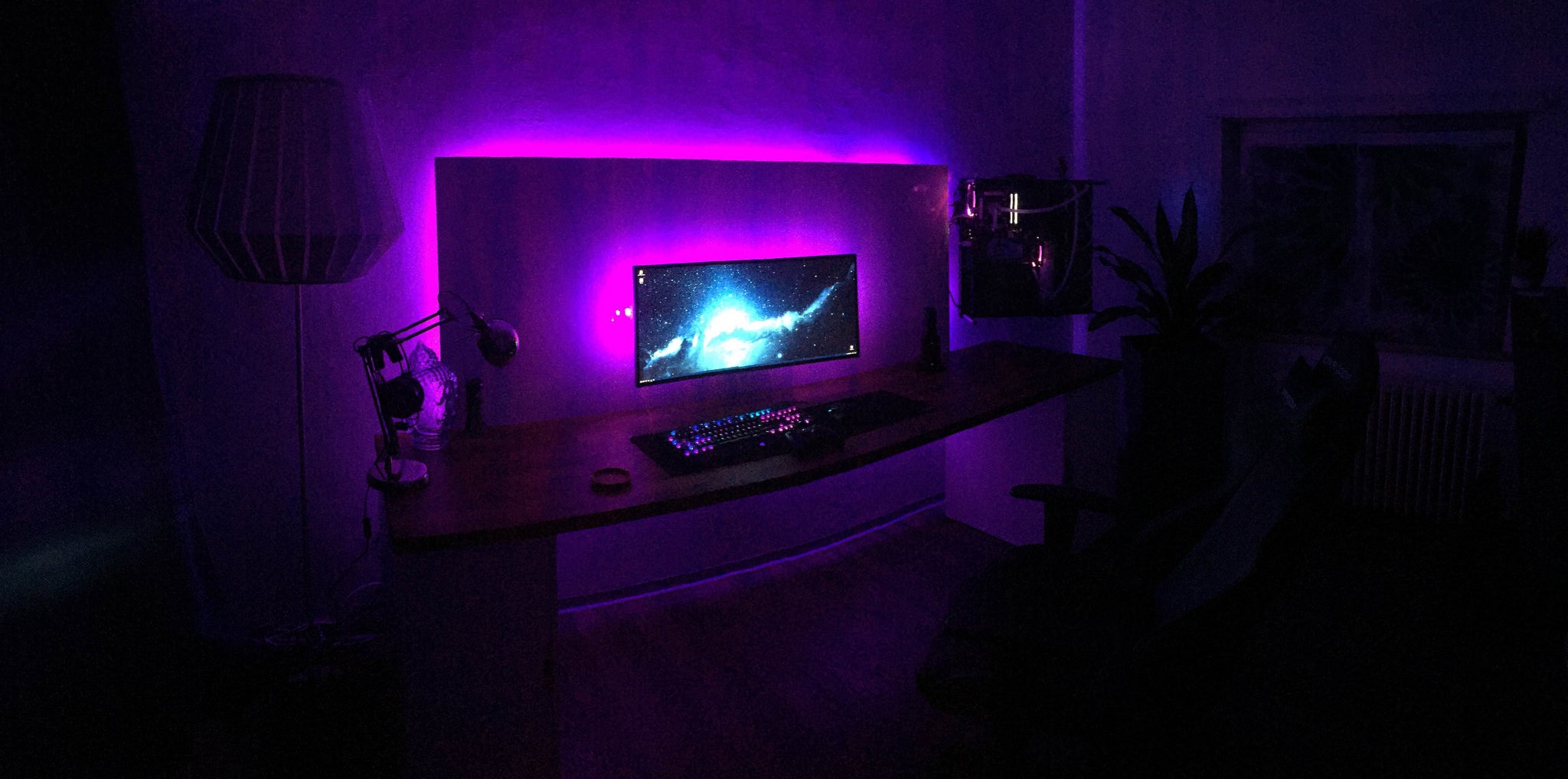 All in all, it's a really good look. I'd love to know more about which peripherals he's using and how that PC is built (he has some pretty awesome game screenshots in his Flickr profile, linked below), but we'll settle for the eye candy right now.
New Monitor [Flickr]