If you've had vermouth, it was probably in a martini or Manhattan, but it's doubtful you've ever been offered it neat. Fortunately, vermouth is becoming quite a "thing", and whole bars are being dedicated to this complex, flavorful, fortified wine. Keep reading to learn what vermouth is, how to choose it and what to do with it.

Photos by Boca Dorada, Edsel Little, Tim Sackton.
What Exactly Is Vermouth?
Vermouth belongs to one of my favourite families of wine: Aperitifs. The word "aperitif" means "to open", and these spirits are designed to prime you for a meal by getting those gastric juices flowing with their characteristic bittersweet flavour. To get to that particular flavortown, a sweet, low-alcohol wine is "aromatised", which just means the wine has been infused with plant parts (herbs and botanicals) to give it flavour and colour.
The list of botanicals that can be used in the making of vermouth is long and varied, but licorice, mace, lavender, cardamom, St John's Wort, gentian and anise are all contenders (to name a very small percentage). Just as those plants vary greatly in flavour, so does vermouth, and a good vermouth will have a complex, herbaceous, can't-quite-put-your-finger-on-it flavour profile that keeps your mouth interested. Good luck finding out exactly what you're tasting though, as botanical blends are proprietary and fiercely guarded by manufacturers.
But botanicals aren't enough for wine to be considered a vermouth; vermouth has to be both aromatised and fortified. Fortification simply means you're making that stuff a bit stronger, adding spirits (such as neutral grape brandy) and raising the ABV. In addition to adding a little extra oomph, the higher ethanol content helps the wine last a little longer, but it will still oxidise over time. To get the most out of your bottle, keep it in the fridge, where it will stay good for at least a month. (It won't actually go "bad" in the sense that it will cause you harm, but the flavour will start to seem a little off.)
How to Choose From the Endless Varieties of Vermouth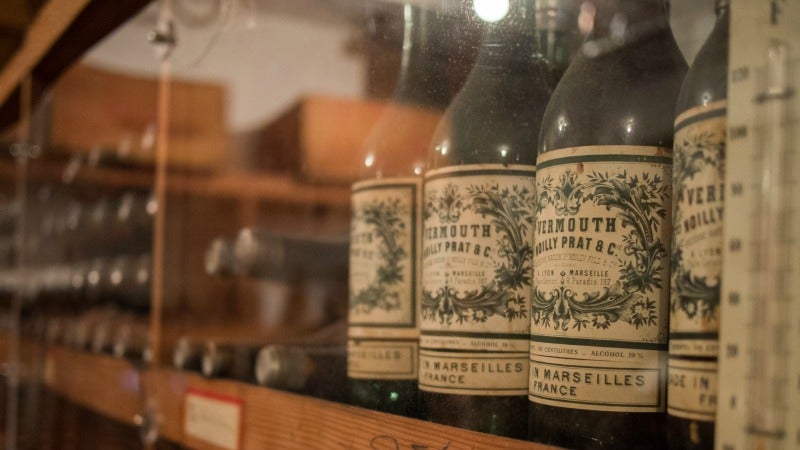 Vermouth is one of those spirits that is hard to pin down into neat little categories. Though most red vermouths are sweet and most white vermouths are dry, there are many exceptions and variations and (much like sexuality) I like to think of vermouth as existing on a spectrum, rather than within a constricting binary. There are however some broad categories you should be familiar with, to help navigate the liquor store and bar:
Everyone has a different palate, so play around with different styles and brands until you find one that suites your needs. Luckily, vermouth is pretty affordable, and some stores even sell smaller sizes.
Crafting a Cocktail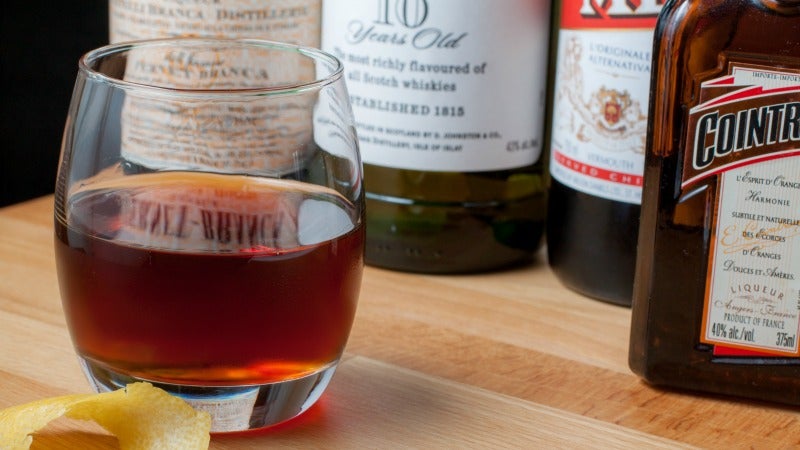 Now the fun part. Vermouth is often used to round out and provide a finishing touch to classic cocktails like martinis and Manhattans, but it's perfectly capable of starring in its own beverage. Here are a few of my favourite cocktails that contain vermouth. We'll start with the classics:
Classic Martini: 75mL gin (dry is recommended, but Hendrick's is good for something a little different) + 15mL dry vermouth. Stir with ice for about 15 seconds and strain into a coupe or martini glass. Garnish with olive or twist.
Manhattan: 55g of rye whiskey (or bourbon if you must) + 15-20mL sweet red vermouth + a couple of dashes of angostura bitters. Stir all ingredients with ice for 15 seconds and strain into a coupe. Garnish with a Luxardo cherry.
Vieux Carre: This cocktail, which was made famous at the Carousel Bar in New Orleans, is perhaps one of the most balanced and delicious beverages you will ever have the pleasure of tasting. 20mL rye whiskey + 20mL sweet vermouth + 20mL cognac + 2 tsp Benedictine + 2 dashes Peychaud's Bitters + 2 dashes angostura bitters. Stir all ingredients with ice for 15 seconds and strain into a chilled lowball either up or over one large ice cube. Garnish with a Luxardo cherry.
The Diplomat Cocktail: Now this is where vermouth really gets to shine. I discovered this the other night after telling my bartender that "I needed to entertain myself for an hour without getting too faded". He whipped up this low-proof delight, and I am now obsessed. 45mL dry vermouth + 45mL sweet vermouth + 10mL maraschino liqueur + 2 dashes orange bitters. Stir all ingredients with ice for 15 seconds and strain into a coupe glass. Express oils from lemon rind and rub around the edge of the glass.
If all of that seems like too much work, don't fret; you can still enjoy this fortified, aromatised wine. Just grab a bottle of Punt e Mes, pour into a glass and sip. Side effects include feeling very European.