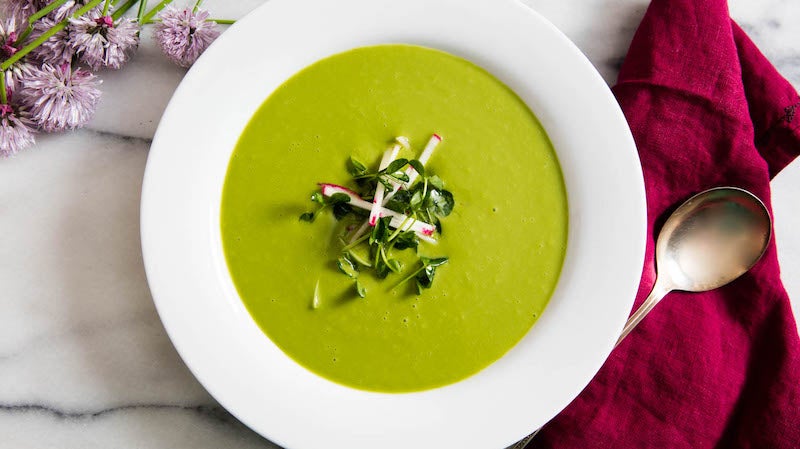 Lettuce is great for salads or on sandwiches and burgers, but once it starts to wilt and lose that satisfying crunch, it's not so tasty anymore. Don't toss it, turn it into a tasty soup that's good hot or cold. Image from Vicky Wasik.
You can use pretty much any type of lettuce, except iceberg because it doesn't have much flavour. Sweat whatever aromatics you may have on-hand (onions, garlic, leeks) and then boil them in stock for 10 minutes. Throw in the lettuce, and some fresh herbs if you have them. After about a minute, toss everything into a blender with some salt and lemon juice and blend it into a smooth soup.
If you're adventurous (or have a pantry to clean out), try add-ons like bacon, cheese, a dollop of sour cream or yogurt, sliced radishes or toasted nuts. A thick slice of crusty bread will turn this into a meal you can eat hot or chilled.
Out of the Salad Bowl and Into the Blender: Transform Lettuce Into This Cool (or Hot) Soup [Serious Eats]