Sydney is notorious for traffic congestion, but a handful of other cities around the world are just as bad (or worse). Recently released data shows what traffic is like in major cities around the world. If you're planning a big move or will be driving around during business trips, you'll want to explore the tool to see what your own commute may look like.
Image: iStock
TomTom, along with traffic data supplier Inrix released an index and scorecard that break down the traffic stats for cities around the world. It has a tool that allows you to see what traffic looks like in nearly 200 cities, and you can sort based on population, country, and peak travel times.
In general, though, the screenshot below shows you the top ten worst cities for traffic around the world: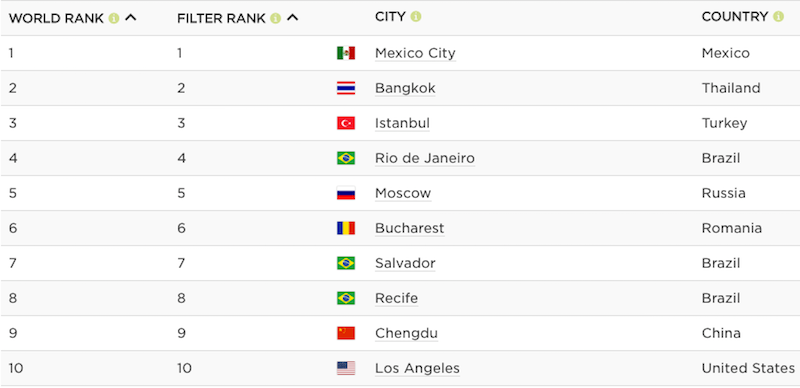 It's interesting to see how different cities compare, but it's also useful info if you're planning to visit these cities or you're thinking about moving. You may want to consider your transit options. Explore the data yourself at the links below.
TomTom Traffic Index [TomTom via the Active Times]