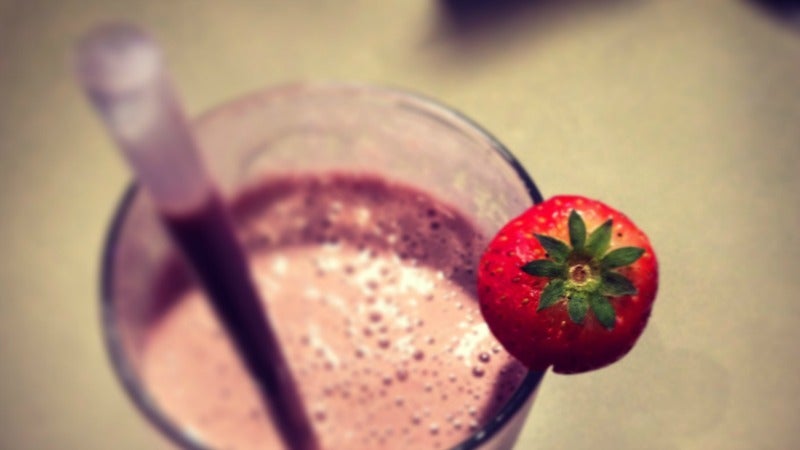 A strawberry milkshake, made from the freshest berries and creamy ice cream, is a uniquely tasty treat. I didn't think the frozen concoction could be improved upon, until Lucky Peach suggested the addition of Aperol.
The recipe combines a pint of strawberries, a pint of ice cream, a cup of Aperol and two tablespoons of saba syrup (a sweet, fruity reduction made from grape musts).
Even without the syrup, I love the idea of adding the slightly bitter, herbal liqueur to a sweet and bright strawberry shake. In fact, I might take it a step further and try it with Campari, because pretty much every beverage is better with Campari.
Strawberry Shake with Aperol and Saba [Lucky Peach]