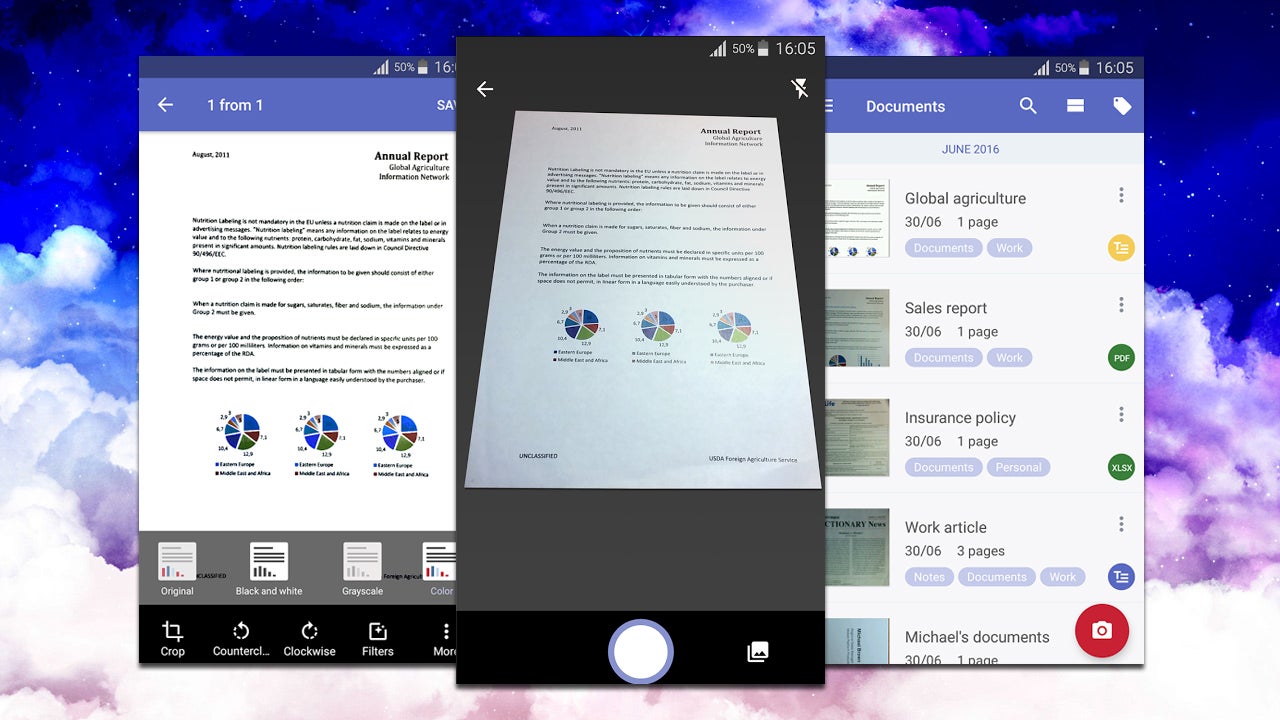 Android: When we last asked what your favourite tool was for scanning documents, Lifehacker readers went with ABBY FineScanner by a narrow margin. Now, it's finally available on Android.
The free version of the app lets you scan documents, apply perspective corrections, use filters and print from the app.
For pro users, there's a $US39 ($51)/year subscription that includes OCR and removes ads. For most people, though, that probably won't be necessary. Even for the free version, you're left with a pretty great app.
FineScanner [Google Play Store]