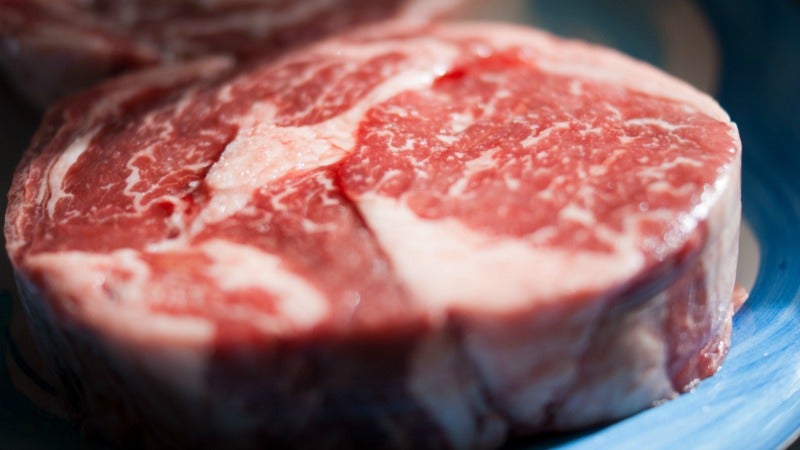 Few foodie subjects invite as much heated discussion as the topic of "how to cook a steak". Not only do methods vary with heat source and equipment, but there is literally an entire cow's worth of cuts to choose from.
Photo by Taryn.
As such, some home cooks may find the subject daunting, but they need not any longer, for Serious Eats has created a definitive guide to steak.
This thing is amazing and the interactive guide could not be easier to use. Simply click on your cut or cooking method of choice and get ready to get hit in the face with all the steak info you could possibly need.
For example, if you click on the delicious looking porterhouse on the left, a description of the "two-in-one" steak comes up, along with heat source suggestions, a little diagram showing you exactly where on the cow it came from and every porterhouse recipe Serious Eats has ever published.
I could prattle on and on about how amazing of a resource this is, but you should click over to Serious Eats and see for yourself.
The Definitive Guide to Steak [Serious Eats]