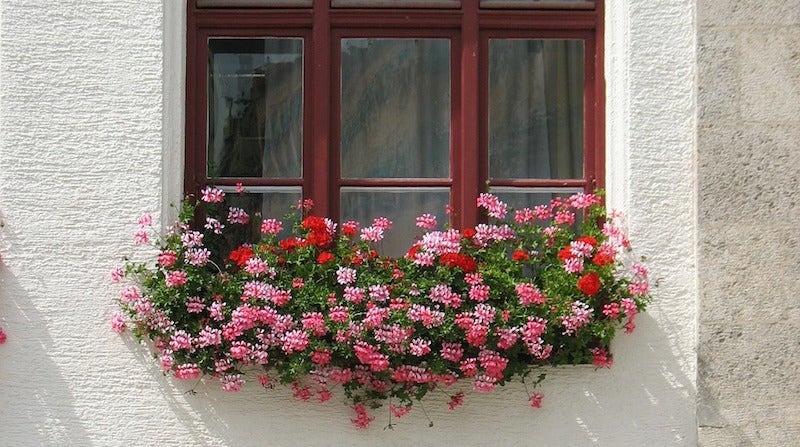 Window boxes are a great way to add some greenery, flowers, even fresh herbs without a lot of space for a garden, but when you plant, put your window box plants in individual pots so they don't compete for water and soil, and so you can swap plants quickly whenever you need to.
Image from pixabay.
Potting each plant separately keeps them from fighting over space for their roots and gives you the option to switch plants out as seasons change. Plus, if your mint starts to take over but your thyme isn't doing too well, you can pull one out without hurting the other.
You'll need to look for pots that will fit, obviously, and plastic pots are ideal because they're light and flexible. With a little effort, your small space garden can thrive — even if all you have to grow on is a windowsill.
Ideas for Window Boxes on Small Patios [SF Gate]