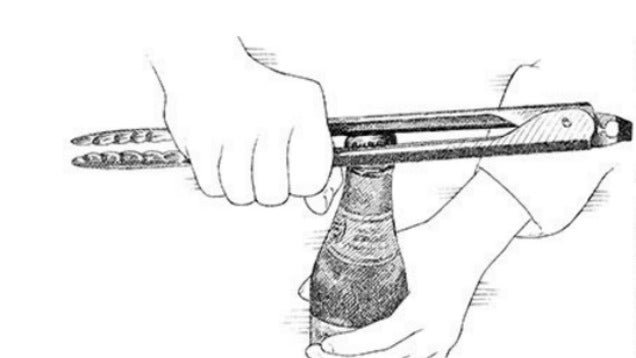 We have all seen this nightmare unfold: you are at a party, maybe at an unfamiliar house. Everyone is drinking wine and you just want to open a beer. Somehow there is no bottle opener. Don't freak out: just grab a pair of kitchen tongs.
Illustration by Cook's Illustrated.
Just sandwich the cap in between the inside of the tong handles, catching it on those little ridges and gently pry to remove that pesky cap. Enjoy your brew enthusiastically, grab another one, and repeat.
(If you can't find a pair of tongs at whatever house party you happen to be attending, just come find me. I keep a bottle opener on my key chain.)
3 Unusual Uses for Your Ordinary Kitchen Tongs [Cook's Illustrated]