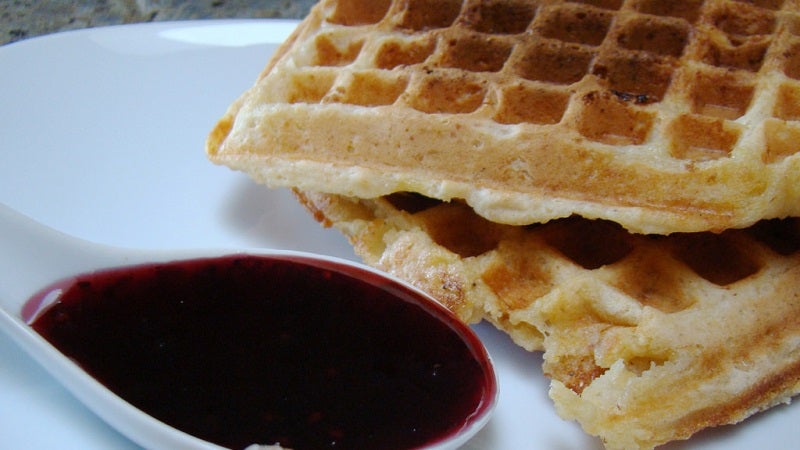 If you're looking for a tasty vegan breakfast treat, these tofu waffles will taste like the real thing. You can even use your favourite waffle mix.
Photo by Vegan Feast Catering.
Waffles usually call for eggs in the batter, but Kristen Miglore at Food52 suggests tofu makes a great replacement. You just need some silken tofu, coconut oil and about half a lemon's worth of juice. The combination of the coconut oil, sugar and a touch of lemon makes the waffles taste like real buttermilk or overnight yeasted waffles.
You don't taste the tofu at all even though the waffles are mostly tofu. You can blend the tofu, coconut oil and lemon juice with some soy milk and add it to your favourite pancake and waffle mix, or check out the from-scratch recipe at the link below.
Genius Crispy, Fluffy (Vegan) Waffles with a Very Strange Secret Ingredient [Food52]