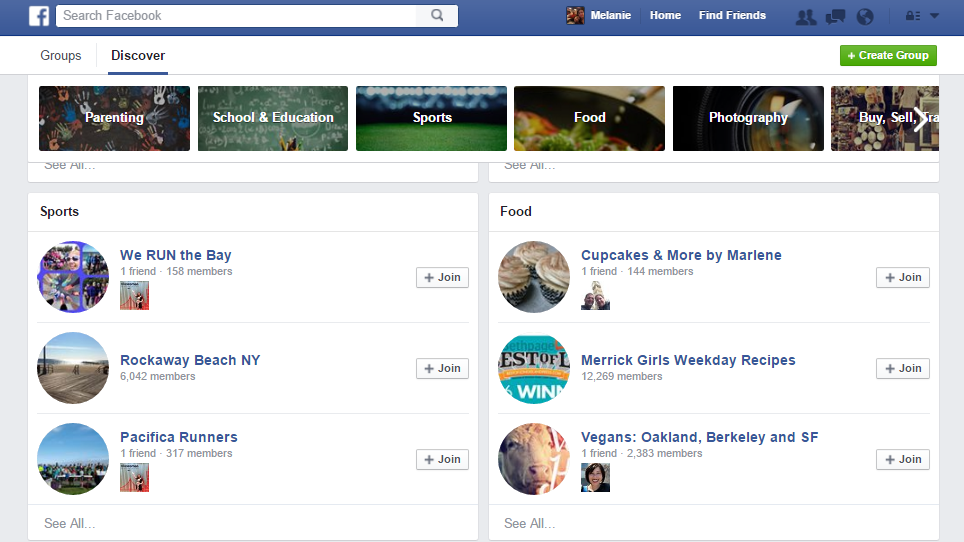 Facebook Groups are underrated. You can use them to find people with similar interests, share files with others in your group, or even network professionally. It's easy to find groups to join now with the Groups Discover section in Facebook.
You'll find about 25 different categories of groups to browse through and get suggestions for groups based on friends who have joined and your location. To get to it from your desktop browser, scroll down the left navigation section in Facebook, click the Groups heading and then the Discover link at the top.
If you don't see it on the web, you can access it from the iOS or Android app under More > Groups > Discover.