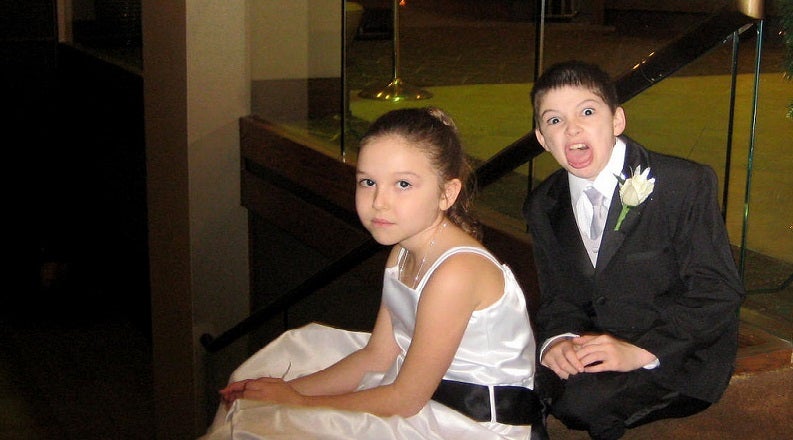 Even if you're OK with guests bringing their kids to your wedding, your venue may not be. A surprising number of venues have restrictions on kids being on premises or being unattended, so make sure to check before sending out wedding invites. Image from shannonpatrick17.
Read your venue contract closely, or spend a few minutes checking it over. Doing so before you book, or before you send out your invites, can prevent extra stress for you and your guests on your wedding day. Commenter ThePianoHasBeenDrinking over at Apartment Therapy explains that they ran into just such a restriction with their venue:
That being said, if you definitely want kids to come to the wedding, be sure to check your venue's policy on children (if there is one). For instance, I'm getting married next year and our venue's contract states that any parents who leaves their kid(s) unattended will get a warning the first time. After that, they will be asked to leave. This makes sense to me as the owner of the venue doesn't want to be held responsible should something happen to an unattended child.
Other venues may not permit children at all during ceremonies. Kids have a tendency to wander off, so even if parents don't mean to leave their kids unattended, they may end up doing so anyway.
How to Accommodate (Lots of) Little Kids During Wedding? [Apartment Therapy]