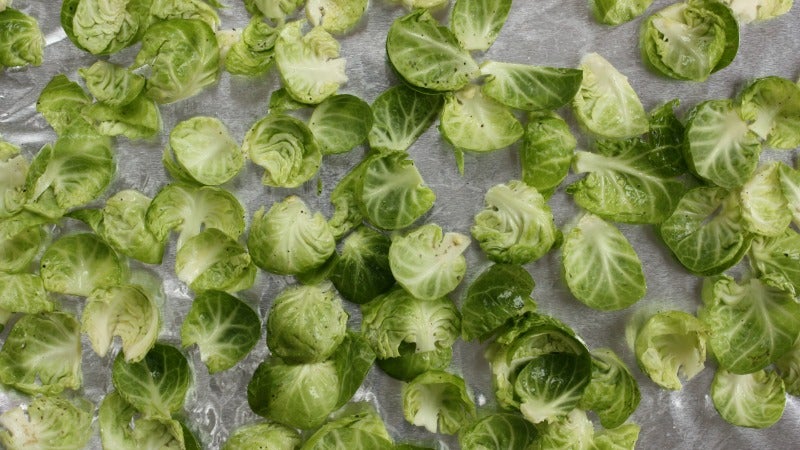 You've most certainly had — or at least heard of — kale chips, but kale isn't the only leafy green that can be transformed into a crispy snack. Brussels sprout chips are just as easy as the kale version and (I think) a little bit tastier.
Photo by Meal Makeover Mums.
Click the link below for the full recipe (and description of health benefits), but all you really need to do is remove the tips of the sprouts, toss the leaves in olive oil and seasonings (garlic, rosemary and sea salt are all great) and roast in a single layer at 230°C for 7-10 minutes, until the leaves crisp up.
Serve hot, eat up, and feel slightly smug about your healthy snack choice. (I like to top mine with nutritional yeast for extra flavour and smugness.)
Nutritionist Know-How: My Favourite Healthy Snack [Cupcakes & Cashmere]