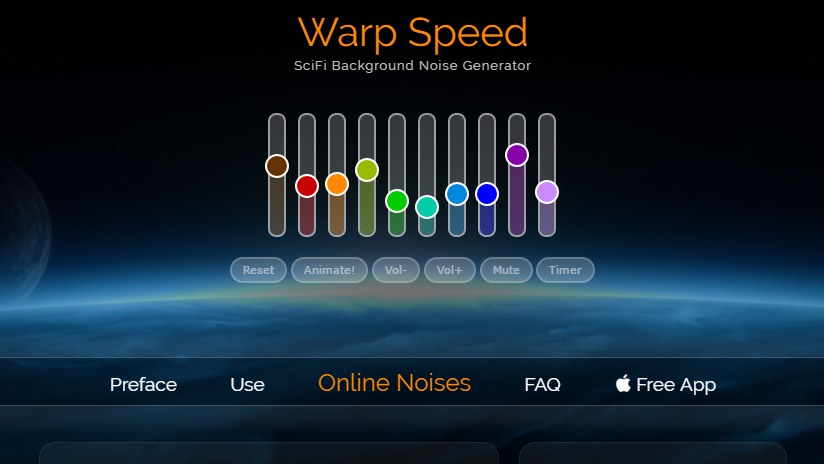 Were you disappointed yesterday when it turned out that ThinkGeek's Star Trek White Noise generator wasn't real? Well good news, this web app is. You can even customise your sounds however you want.
Surprisingly, there are a lot of sources for Star Trek-themed white noise machines online. This tool — one of several from myNoise — is one of the best.
You can customise the volume levels of various tracks including the rumble of the ship, the flutter of the engine, and the various sounds coming from the control room. You can also save your configuration either via a shareable URL or as a local cookie so you don't have to tweak it every single time you fire it up. The soothing sounds of Star Trek ships is a surprisingly calming way to work.
Warp Speed [myNoise]