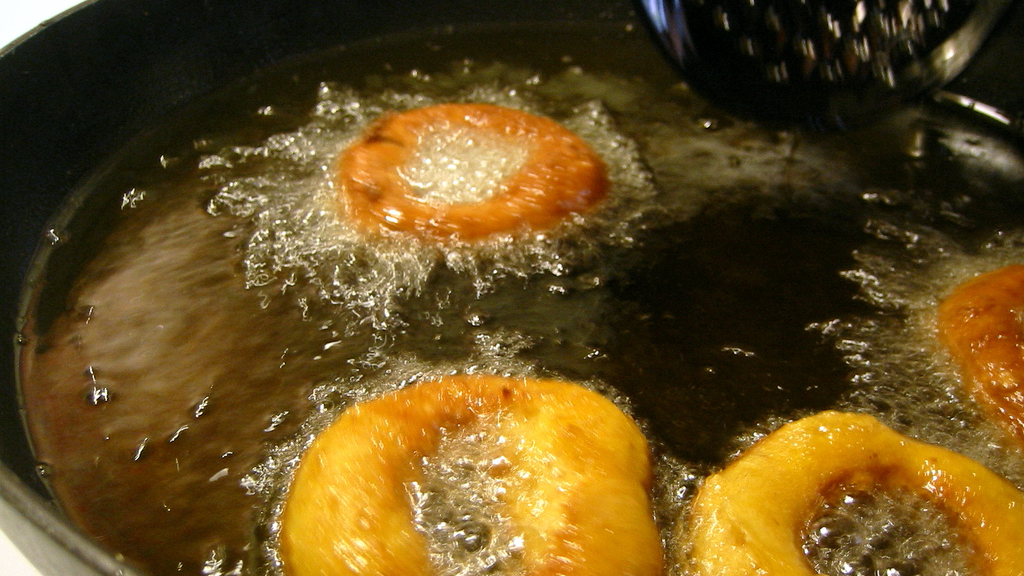 Fatty foods freeze really well. The cold and darkness help prevent the fatty foods from getting rancid, which is why freezing bacon — and even bacon fat — is a great idea. The same holds try for leftover frying oil.
Photo by Waldo Jaquith.
Dan Souza of America's Test Kitchen shared this tip with Tech Insider:
"You can definitely use fryer oil a number of times," Souza says. "Make sure you strain it, put it into a sealed container, and throw it in the freezer."
The next time you're making a big batch of french fries, doughnuts, fried chicken, or other fried favourites, don't discard the oil. Store it in the freezer and save some money for the next batch.
6 surprising foods you should keep in the freezer [Rebecca Harrington]