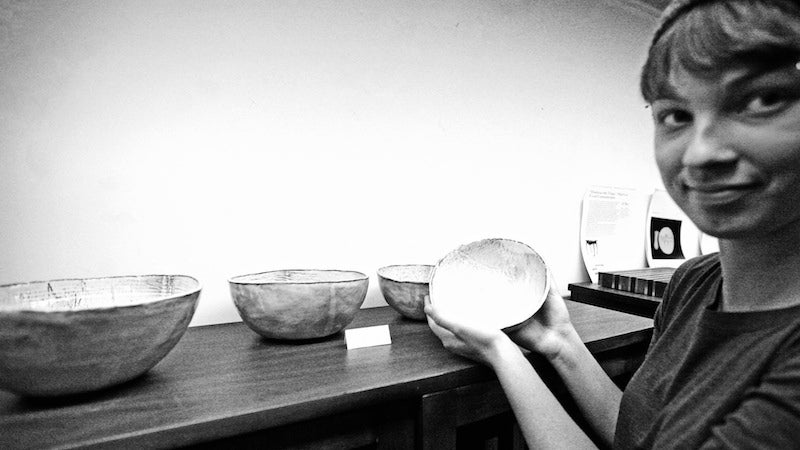 Most people don't buy art by budget, but if you live near an art school or a university with an art department, you can explore interesting and unique work from the students there, find something great and buy their (often affordable) work to support your community and foster a love of the arts. Image from sterlingcollege.
Everyone wins here — you get great art at a budget-friendly price, your local art school thrives and local artists thrive as well. You never know, something you buy at an art school may wind up being an early piece by a well-known art figure later on down the road.
Search online for nearby art schools with terms like "art academy", and check the websites of nearby colleges and universities for their art departments. If there are gallery showings or sales, they're usually posted there. Some schools also have open studios where they display and sell student work. If you shop these open studios when students are finishing up their portfolios for the year, you're likely to get a good selection. If you don't have any student open studios, other local galleries and art shows will also help you discover local artists you enjoy and would be happy to support.
The Secret to Buying Affordable Original Art That's Been Under Your Nose This Whole Time [Apartment Therapy]