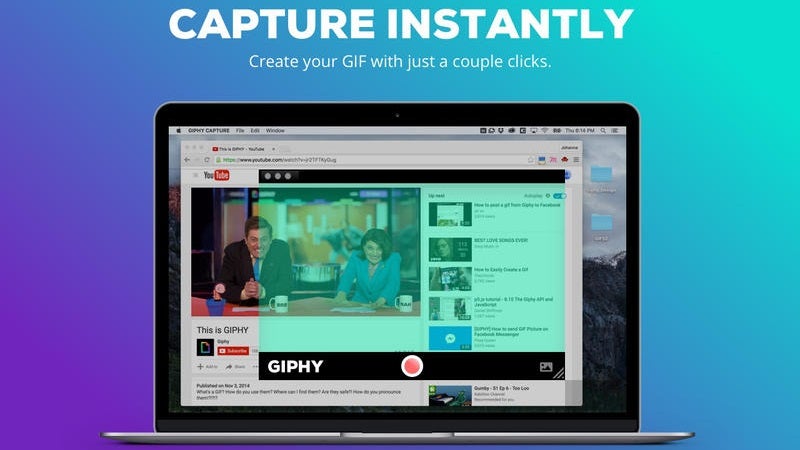 Giphy, one of our favourite GIF search engines, launched a new tool for Mac users today that lets you make a GIF of anything that's happening on your desktop.
The tool, Giphy Capture, is essentially a much more powerful version of GIFGrabber. Once you have it installed on your Mac, you can capture anything on your desktop in HD. You can drag the corners of the tool to resize your capture area, trim your GIF were you like, and even add captions. It's perfect for capturing anything from your favourite parts of videos to short how-to tutorial GIFs you can use for work or play. Best of all, it's totally free. You can download it in the Mac Store at the link below.
http://lifehacker.com/giphy-embeds-g...
Giphy Capture [Mac OS X Store via Fast Company]