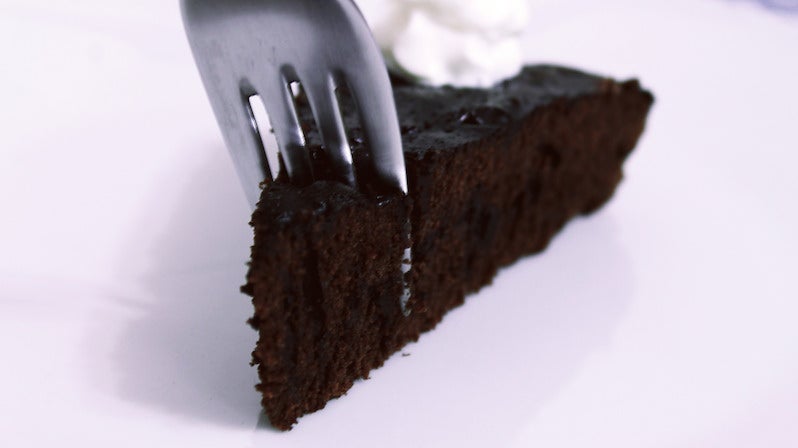 Boxed cake mix isn't as good as scratch-made, but it's fast and convenient. If you are relying on a box, give it a helping hand by swapping the water in your batter for coffee. It will give the final cake a deeper, richer flavour.
Image from alliepooh13.
You can use leftover coffee for this, or brew a fresh pot (but you'll want to let it cool if you do.) You'll get rich, nutty flavour from the coffee that you might think would make your cake taste like coffee, but it works, even if you're not making a chocolate cake. Simply swap the water in the recipe with the same amount of coffee, or you can do half-and-half if you're worried about the flavour being overwhelming. You can also use other kitchen staples to make your boxed mix tastier like milk, flavored liquors, or even mayonnaise. Hit the link below for some suggestions.
8 Tricks That Make Boxed Taste Like Homemade [WonderHowTo]