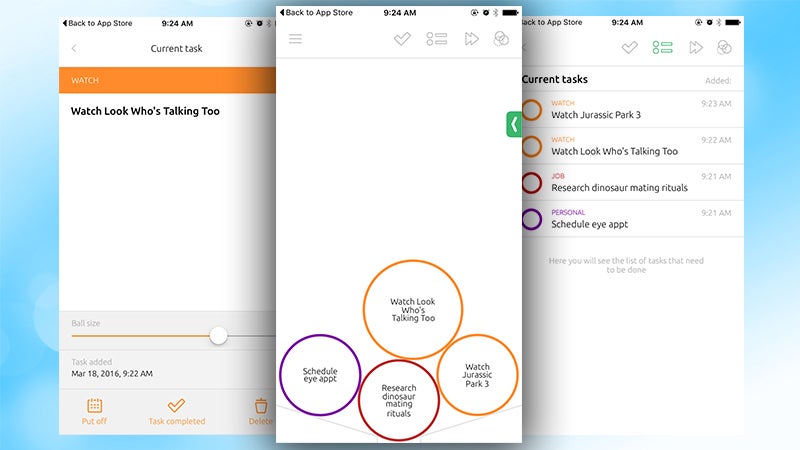 Android/iPhone: Not everyone needs their to-dos in a list. To Round takes a totally different approach to organising tasks by putting each task into a bubble.
To Round has everything you'd expect from a basic to-do list. There's a calendar to schedule tasks for later, tags to organise them, task priority and a list of completed tasks. You can also set it up so you only see certain tasks based on filters.
The different is in the ball system. The bigger the ball, the higher priority and the more it pushes itself down to the bottom. It's a fun system and if you've found lists too boring to maintain, To Round is worth a look.
To Round (Free) [Google Play] To Round (Free) [iTunes App Store]