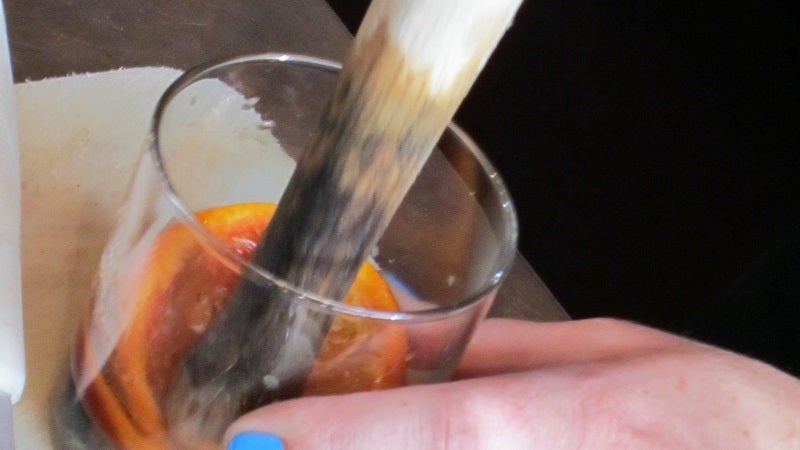 A nice hardwood muddler can set you back nearly $50, but these great looking muddlers only cost about $10 each and five minutes of work.
Photo by Jeff Wilcox.
Sure, you could grab a cheap plastic muddler for a few bucks, but why not go with a fancier, more effective muddler for the same price? On his blog, Jeffrey Morganthaler explains a clever way to get some really nice cocktail muddlers for cheap.
He bought a 25cm French rolling pin with tapered ends and sawed it in half. Once you smooth each end with some sandpaper, you'll have a really nice pair of muddlers. Now you have an extra one, or a nice gift for a cocktail-loving friend. You can find out more at the link below.
Build a Better Muddler [Jeffrey Morganthaler via Make]