I have long loved IKEA, not just for the LACK units of my college days or the little table I'm sitting at right this moment, but I love them for their food. No trip to the Swedish superstore is complete without a helping of meatballs, but their pre-packed food section is equally worth checking out.
Photos by rinse, IKEA, and Claire Lower.
IKEA has a great section of multipurpose foods that I grab on almost every visit. Check out our favourites below, and consider grabbing a few the next time you need a cute shower curtain or infuriating comforter cover.
Build a Cocktail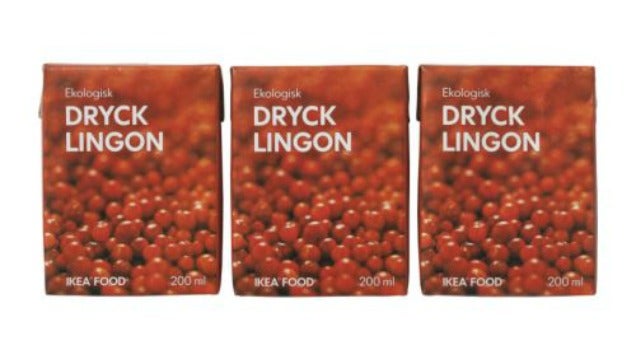 IKEA has a wealth of delicious beverages, the most famous of which is DRYCK LINGON ($3.49), their lingonberry drink. Not only can you buy the ruby coloured elixir in concentrated form, you can also purchase elderflower and blueberry syrups for diluting in the comfort of your own home.
The lingonberry syrup is perfect splashed in a flute of sparkling wine, or used in the place of cranberry in a cosmo, but DRYCK FLÄDER ($3.49) (elderflower concentrate) is the real syrup star. I don't care for it as a soft drink, but I love it combined with vodka for a cost-effective elderflower liqueur.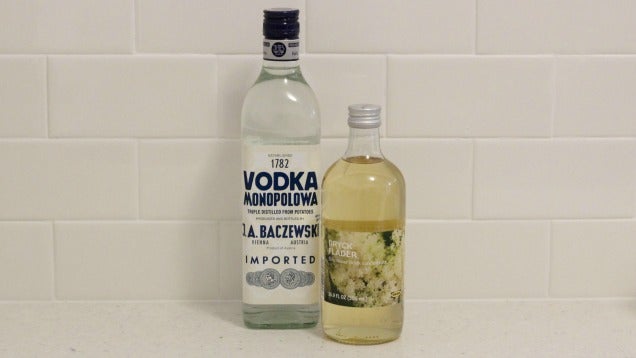 Don't get me wrong, St. Germain is a lovely little liqueur, and it has the prettiest bottle, but it's a bit pricey (usually over $40) and I'm not exactly mixing up elderflower cocktails every day. Instead of buying a big bottle that will only get used every once in a while, pick up some IKEA elderflower syrup and mix with a decent (but not too expensive) vodka to make your own copycat. Since St. Germain and vodka have ABVs of 20% and 40% respectively, simply mix equal parts of each to create a St. Germain sub in whatever volume you need. The result is not quite as smooth and syrupy as the real stuff, but when mixed into a cocktail you can barely tell the difference.
For savoury purposes, consider DRYCK NYPON ($2.99), also known as "rosehip drink." If you've never had a rosehip beverage before, it has the flavour and mouthfeel of a sweeter tomato juice. To make a bloody brunch libation, try The Bloody Rose:
Ingredients:
60ml of vodka
75ml of Rosehip drink DRYCK NYPON
30ml pickle brine (I used my homemade brine)
A healthy squirt of Sriracha
1/8 t of prepared horseradish
A couple of dashes of Worcestershire sauce
Combine everything in a shaker with ice and shake. Strain into a celery salt-rimmed glass and serve with your favourite garnishes.
But don't let the fun stop there, pretty much every beverage in the IKEA food market makes a good cocktail mixer, and it's unlikely your friends have had a DRYCK BUBBEL ÄPPLE & LINGON with gin before.
Pump the Jam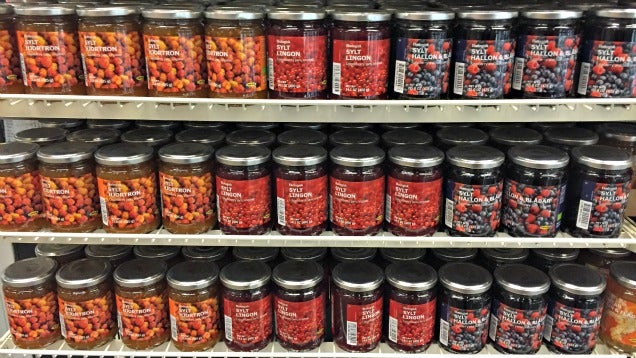 If you've ever eaten in the IKEA food court, you've had lingonberry jam ($4.49). The sweet, slightly tart preserve goes great with those bouncy little meatballs, but it has uses beyond that in your kitchen. It makes a great sandwich spread, smoothie ingredient, and ice cream topping, but it really shines on a cheese plate.
You could keep it simple, and serve it as a condiment alongside some good cheddar and crackers, or you could get fancy and mix it in with some fresh, tangy chevre, or schmear some inside a grilled cheese. But, for a truly delicious and melty experience, bake some onto a wheel of brie.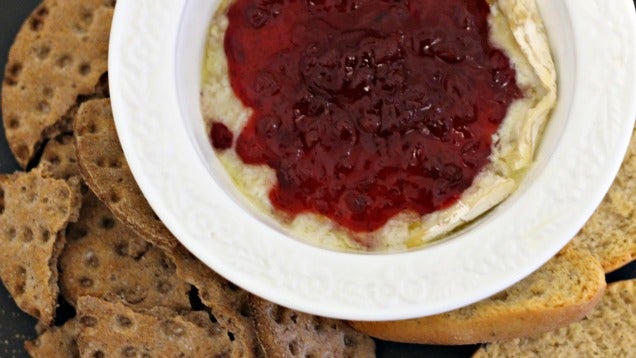 To prepare, slice the top rind off of a wheel of brie, and spread a good, healthy spoonful of the preserves on top. Heat in an oven-safe dish at 180 degrees Celsius for 20 minutes. Spread on some KNÄCKEBRÖD RÅG ($3.99) (rye crispbread) or SKORPOR KARDEMUMMA ($4.99) (cardamom crisp rolls). Once you've enjoyed that thoroughly, try another flavour, like cloudberry or orange and elderflower.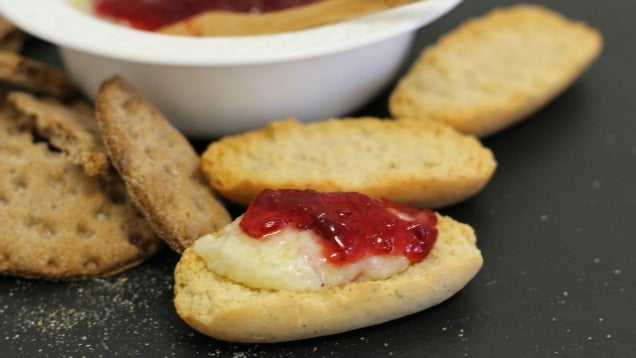 Stock up on Meat Balls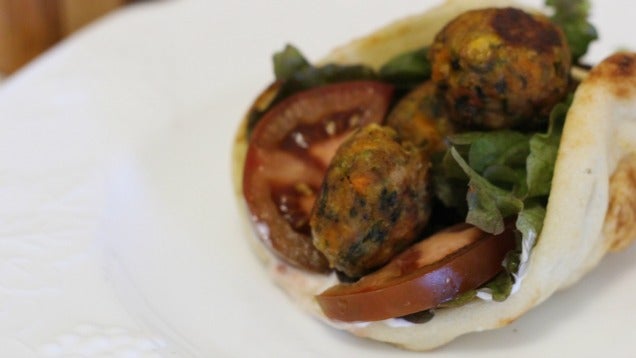 Bags of frozen meatballs (AKA KÖTTBULLAR) are a must for any IKEA food shopper. They're pretty good with a side of mashed potatoes and gravy, but they have many other culinary applications. Left whole, they make a great pita sandwich or wrap, or you can toss 'em into some pasta with a creamy, spicy sauce. You can also crumble them up and stir the bits into homemade chilli, or use as a hearty taco or burrito filling. Plus, they're stored frozen, meaning you can take out as many as you need at a time.
Make the Easiest Crepe Cake Ever (Some Assembly Required)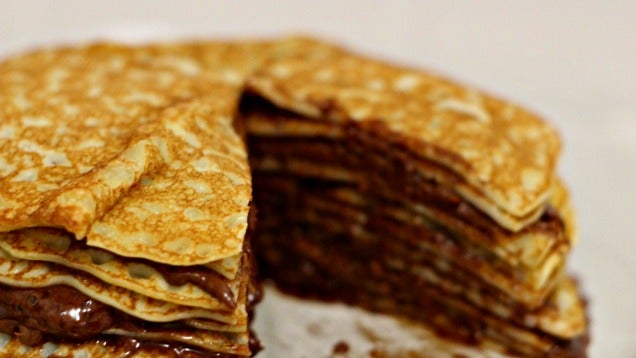 Crepe cakes are very tasty. I mean, they are basically large stacks of crepes with delicious filling between each thin layer. Honestly though, I do not have time to make that many crepes, at least not often, so I am ok with cheating and using IKEA's PANNKAKOR ($8.49) (Swedish pancakes). They are not technically crepes, but they are technically tasty, and they are much easier to prepare.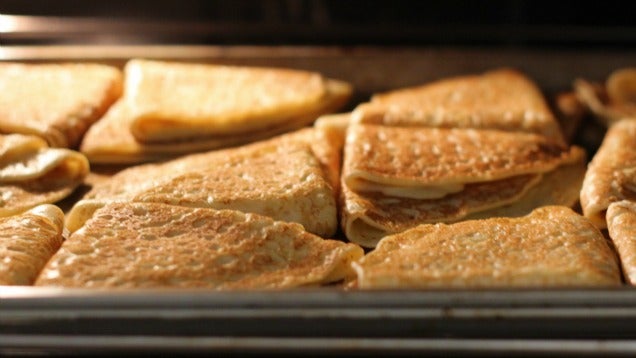 They come folded up into little frozen triangles, but that is not a problem. Simply heat them in the oven as instructed and then unfold, letting them flatten and cool. Spread a thin layer of pastry cream (or perhaps a hazelnut filling?) on each pancake and stack. Let chill in the fridge for an hour before serving.
---
So those are our favourite IKEA items for the kitchen. Do you have any favourite market items? Are you also lingonberry obsessed? Let's talk meatballs in the comments.