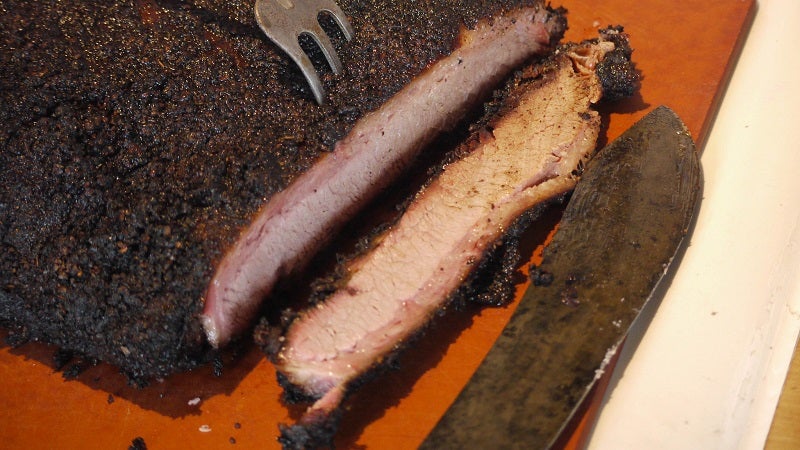 Barbecue restaurants and steak houses generally specialise in one thing: delicious, slow-cooked meats. Here's how to order the most flavoursome cuts of meat at any barbecue restaurant, no matter where you are.
Photo by Rebecca Siegel.
Whether the restaurant you're at uses a secret spice rub, a special sauce, or a combination of the two, there's part of each piece of barbecue that is packed with the most flavour. Daniel Vaughn, the author of The Prophets of Smoked Meat: A Journey Through Texas Barbecue, suggests that "outside" meat is the best meat:
[Most restaurants] will know what you mean by "outside" meat: smoky, highly seasoned portions from the surface of the pork shoulder, brisket, or any large cut of meat. Asking for these tasty nuggets will earn you some points with the meat slicer too. They will understand that they're about to serve a well-informed barbecue consumer who appreciates the good stuff, and they will make sure to give the best bites to you.
The inside cuts of barbecue aren't necessarily bad, but the char on the outside takes any meat to the next level. No matter what the restaurant's specialty is, ask for the "outside" cuts and you'll be sure to have the best plate of barbecue possible.
How to Avoid Looking Like a Noob When Eating BBQ [First We Feast]