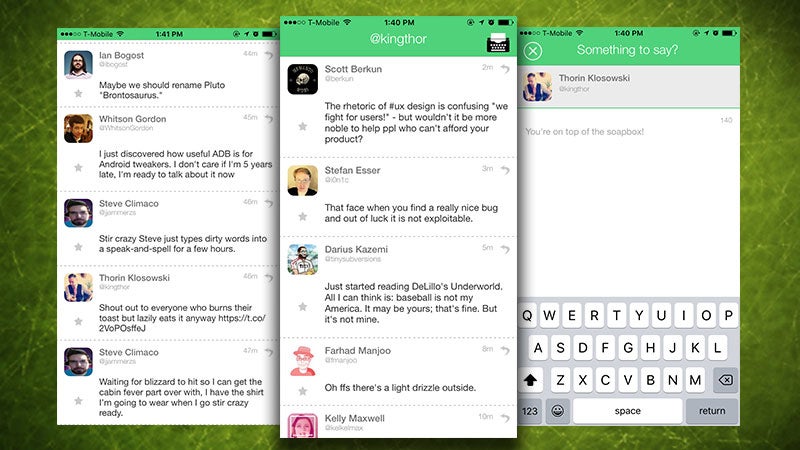 iPhone: Find yourself wanting for a simpler time on Twitter, when it was just a wall of text-based tweet? Little-Voices is a little app that will provide just that.
Little-Voices isn't really meant as a full-fledged Twitter client, so it's not packed with much in the way of features. You can tweet, reply to someone's tweet, or favourite other people's tweets, and that's it. There's no activity view, no analytics, no mentions, or anything else.
It's the plain text tweets from the people you follow and that's about it. It turns out that it's actually pretty nice seeing plain text Twitter devoid of all the noise. Check it out at the download below.
Little-Voices (Free) [iTunes App Store via One Thing Well]