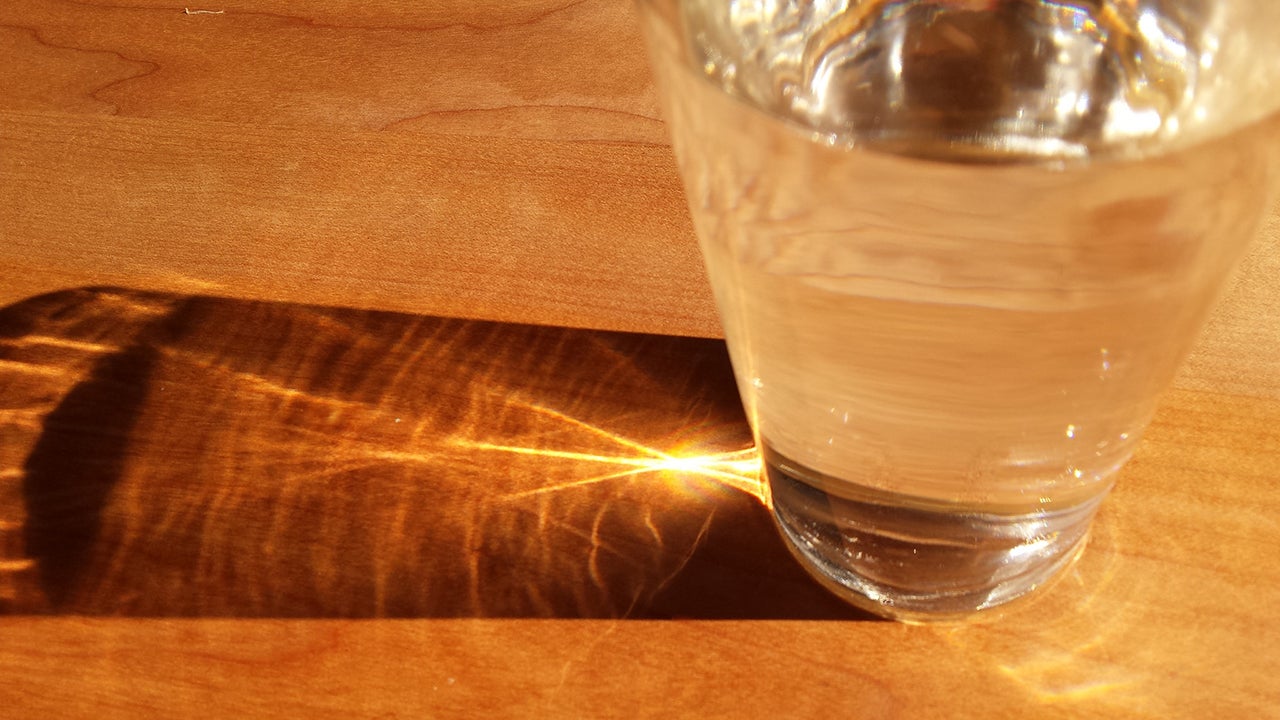 You sit down to your meal, planning to only eat a small portion. Then, you realise you're ravenously hungry, so you wolf down twice as much as you planned to eat. Want to break the cycle? Start drinking water before you get to the meal.
Photo by Wonderlane.
How hungry you feel is rarely related to your specific kilojoule needs on your diet plan. Your body doesn't decide how much you need to eat based on what you want your target weight to be in six months. So, controlling the impulse to eat more is a helpful way to consume less.
Researchers from the University of Birmingham in the UK discovered that simply drinking a glass of water a half hour before a meal can reduce your hunger enough to affect how much you'll eat.
The beauty of these findings is in the simplicity. Just drinking a pint of water, three times a day, before your main meals may help reduce your weight ... When combined with brief instructions on how to increase your amount of physical activity and [get] on a healthy diet, this seems to help people to achieve some extra weight loss — at a moderate and healthy rate. It's something that doesn't take much work to integrate into our busy everyday lives.
Drinking more water is already part of a healthy diet to begin with, so if you're not already drinking as much water as you need, this can serve double duty for your habit-building. In fact, even if you still demolish an entire cheeseburger at lunch, getting in the habit of drinking more water can't hurt, so give it a try.