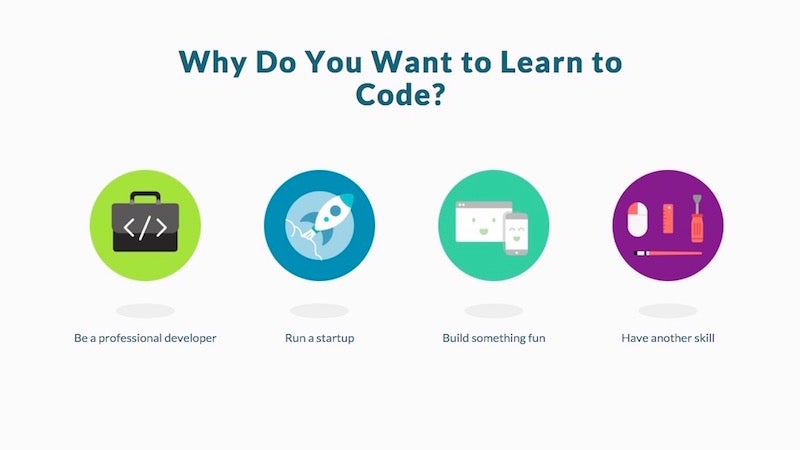 While we've walked you through the basics of picking a programming language that will suit your aspirations, sometimes an interactive quiz is more fun than reading. Best Programming Language for Me is just that.
The quiz only has a small handful of questions, but it does a pretty good job of leading you to a logical conclusion for what programming language is best suited for what you want to do. More importantly though, once you finish up, it actually explains why it's a good fit for you, then rates it based on beginner friendliness, scalability, community, career opportunities and future interest.
There's plenty of more info out there, but the Best Programming Language for Me is a fun place to start.